Idaho RN to BSN Programs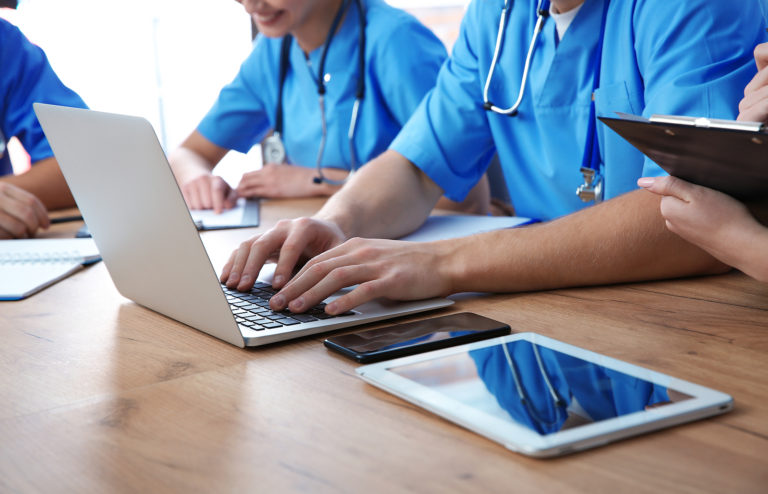 Registered nurses (RNs) in the state of Idaho are leading the call to increase healthcare safety and quality. Many nurses are pursuing higher education in the form of a baccalaureate degree in nursing (BSN) so that they can become healthcare leaders and earn a higher salary. With Idaho schools offering RN to BSN bridge programs, nurses in the state are finding it easier than ever to advance in their careers.
2023 List of RN to BSN Programs in Idaho
If striving for career promotions, earning higher salaries, and obtaining more desirable qualifications sounds like something that interests you, then a Bachelor's of Science in Nursing from one of the three state-approved programs might help. Prospective job opportunities such as working in public health, management roles, educator roles, etc., have also been linked back to the nurse having a BSN or greater in their repertoire. BSN trained nurses in Idaho have seen wages that are about $1,500 more monthly than that of an ADN nurse, and only look to increase over time.
Find RN to BSN Programs By City:
Are we missing your school's program or need to update information listed? Please contact us so we can make the necessary changes.
Admissions Requirements for Idaho RN to BSN Programs
In order to be admitted into an RN to BSN program, you'll need to have completed an Associate's Degree in Nursing. Beyond that, the entrance requirements are fairly straightforward. Here are a few examples of typical admissions requirements:
Cumulative GPA of 2.75 or higher
Completion of all prerequisite courses
Proof of a current, unencumbered RN license
Current employment as an RN is highly recommended, but not required
RN to BSN Classes & Courses
Upon completion of a few prerequisite courses, students in an RN to BSN program can expect to take about 30 credits of nursing courses. Some of the courses in Boise State University's program include:
Community and Population Health Nursing
Policy, Power and Voice
Nursing Leadership and Management
Preparing for Graduate Education and Advanced Practice
Online RN to BSN Programs in Idaho
While a handful of accredited schools in the state offer an RN to BSN program, online options are becoming increasingly popular, and more and more schools are starting to implement online programs. These options allow for flexibility regarding when and where courses are completed, making it ideal for busy working RNs.
Admissions and Program Length
Depending on how quickly a student moves through the coursework, an RN to BSN program can be completed in as little as five semesters. Year-round attendance is usually permitted, making it easier for students to finish their required courses in a timely fashion. Students are usually allowed to start the program in the Fall and Spring semesters, with some programs allowing Summer start times.
Tuition and Cost of Attendance
While comparing costs is always advised, you may be surprised to find out that RN to BSN programs can be affordable. Remember that financial aid packages are usually available to those who qualify, and most prospective schools can go over your options with you. As an example, tuition and fees for the RN to BSN program at Boise State University is estimated at $12,160. This includes fees such as books and background checks.
Does an RN to BSN Increase My Salary?
An RN to BSN completion program offers a lot of advantages; career mobility, leadership opportunities, and yes, higher pay. Many specialty nursing jobs like surgical nurse or oncology nurse will require a BSN. In addition to this, a BSN will also leave an RN poised to complete a master's degree in nursing, giving those who want to earn at the top of the nursing pay bracket an option for the future.
RN to BSN Salary Comparison in Idaho
While the Bureau of Labor Statistics doesn't differentiate between nursing degrees, they do list the average salary for RNs in Idaho at $61,280 annually. It stands to reason that nurses with less education will make less than that amount, while nurses with a BSN or higher will make significantly more. Nursing jobs that require a high level of skill and/or leadership qualities will undoubtedly require more education and in return will produce a higher salary.