Nursing Programs in Boise, ID
Due to the aging population and the slew of retiring nurses in the state, Idaho is seeing a serious nursing shortage. This makes it an excellent time for new nurses to enter the field in the state. For new nurses, there are several training programs in the Boise area to get you started on a career in nursing, as well as continuing education programs for experienced nurses who would like to advance their careers.
To get started in nursing or to advance your nursing career, check out our accredited program listings sections below: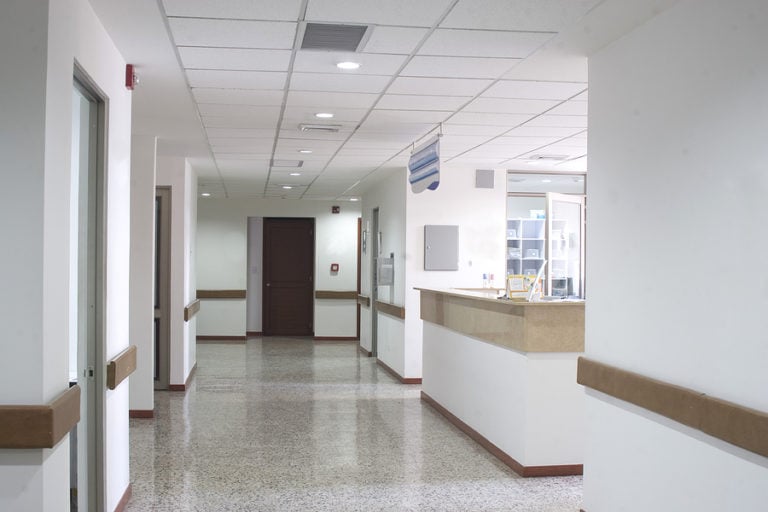 Entry-Level ADN & BSN Programs in Boise, ID
If you would like to become an RN, the first step is an entry-level training program that will prepare you for the NCLEX-RN licensing exam and your first professional nursing job. In the Boise area, the options for entry-level nursing programs include Associate's Degree in Nursing (ADN) programs and Bachelor of Science in Nursing (BSN) programs, as well as LPN to RN programs that are designed to help licensed practical nurses transition to careers as registered nurses.
LPN to RN Programs
LPN to RN programs provide a pathway to an associate's or bachelor's degree in nursing for working practical nurses and prepare nurses to take and pass the NCLEX. Idaho State University is one example of a school that offers an LPN to RN program, which combines classroom lectures, practical training, and clinical experiences, and has options for practical nurses to earn their ADN or BSN degrees.
ADN Programs
ADN programs are popular entry-level nursing programs because they are completed in only two years of study and generally less expensive than BSN programs. The ADN program at the College of Western Idaho prepares students to work as registered nurses in a variety of healthcare settings including hospitals, long-term care facilities, clinics, and offices.
Direct-Entry BSN Programs
BSN programs are generally offered at four-year colleges and universities and offer a more in-depth introduction to nursing than an ADN program. Boise State University offers a BSN program that is the largest pre-licensure nursing program in the state of Idaho and includes an inter-professional capstone course and courses in nursing leadership, family health, mental health, environmental health, adult and pediatric care, medical/surgical care, and public health and management.
Learn more about Idaho Accelerated BSN Programs
Boise RN Program NCLEX-RN Pass Rates
Top Ranked Accredited Nursing Programs in Boise
Listed below are the top nursing schools in Boise based on our RegisteredNursing.org RN program rankings for Idaho out of 11 other accredited programs offered in the state:
Boise State University - #5
RN to BSN/MSN Programs in Boise, ID
Many nurses with their ADN decided to go back to school to pursue their BSN or Master of Science in Nursing (MSN) degree in order to earn a higher wage and have a wider range of job opportunities within the nursing field. RN to BSN or RN to MSN "bridge" programs build on an RN's experience and prior coursework and help them to earn a higher degree in nursing.
RN to BSN Programs
RN to BSN bridge programs are often available in an online or hybrid format to accommodate working nurses. Boise State University offers an RN to BSN program in a fully online format that features flexible schedules for working nurses to complete its 30 credit hour requirement.
Find out more about Idaho RN to BSN Programs
APRN & Nurse Practitioner Programs in Boise, ID
Nurses who have earned their bachelor's degree and would like to advance their careers to a higher level may want to pursue an advanced practice nursing degree. Options in the Boise area for advanced degrees in nursing include traditional MSN programs, graduate certificate programs, and Doctor of Nursing Practice (DNP) programs.
MSN Programs
Traditional MSN programs help experienced nurses with their BSN become certified in a number of advanced practice specialties, such as various nurse practitioner roles, nurse educators, nurse administrators, and clinical nurse leaders. Northwest Nazarene University offers master's programs in nursing for students who are interested in careers as family nurse practitioners, nurse leaders, and educators. Both programs are offered online to accommodate working students.
Find out more about Idaho Nurse Practitioner Programs.
Post-Master's Certificate Programs
Boise State University offers two graduate-level certificate programs that allow master's-level nurses to learn a new specialty. In this case, graduate certificates in acute care and primary care adult/gerontology are available to licensed nurse practitioners who want to expand their scope of practice. The programs are 19 credit hours and available in an online format.
Find out more about Idaho Post-Master's Certificate Programs.
DNP Programs
Doctor of Nursing Practice (DNP) programs prepare students for the highest levels of independent nursing practice. In the Boise area, the DNP program at Boise State University includes coursework in advanced principles of population health nursing, health care policy and advocacy, leadership for organizations, systems, and populations, quality improvement and evaluation, healthcare technology, and financial strategies for nurse leaders.
Find out more about Idaho DNP Programs.