Maine RN to BSN Programs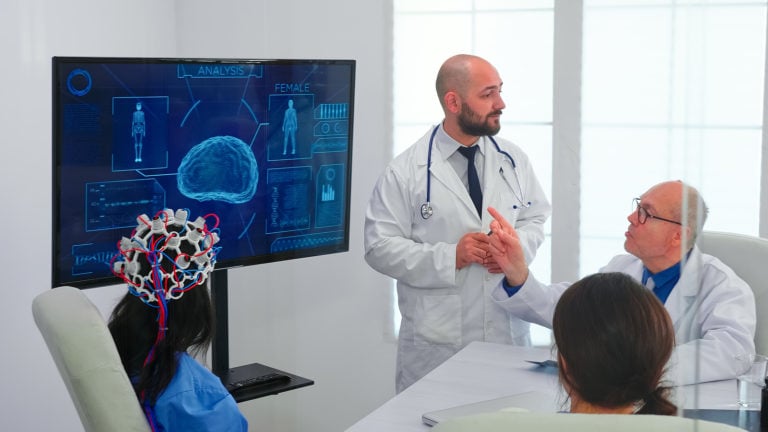 With a booming healthcare industry, the state of Maine is in need of not only nurses but highly skilled and educated nurses. Many registered nurses (RNs) in the state who hold an Associate's Degree in Nursing (ADN) are choosing to go back to school to earn their Bachelor of Science in Nursing (BSN) to advance their careers and meet the demand. Schools in Maine are increasingly offering RN to BSN programs to help nurses in the state achieve a higher level of education.
2023 List of RN to BSN Programs in Maine
Within the state of Maine, there are more than 5 institutions that are promoting the RN to BSN programs, and within some of those institutions, there are scholarship programs being offered to help offset the cost of pursuing a BSN degree. Opportunities such as management positions, public health roles, educators, and clinical supervisor positions are just a few of the career advancement opportunities being presented by the state. These opportunities have salaries that look to be an average of $20,000 more yearly for nurses with a BSN rather than an ADN. Degrees of higher learning can pay off in more ways than one!
Find RN to BSN Programs By City:
Augusta, ME
Fort Kent, ME
Portland, ME
Standish, ME
Are we missing your school's program or need to update information listed? Please contact us so we can make the necessary changes.
Admissions Requirements for Maine RN to BSN Programs
Those who have completed an ADN will find the entrance requirements for an RN to BSN program quite familiar. While each school may have slightly different requirements, the following is a good example of the requirements you may be subject to:
Must be a graduate of an ADN or nursing diploma program
Must provide evidence of current licensure as an RN in Maine
Minimum GPA of 2.5
RN to BSN Classes & Courses
Most programs require students to complete some general education courses before beginning the core nursing part of the curriculum. Credits from prior nursing courses can usually be examined and transferred to satisfy some of these requirements. The core upper-division nursing courses offered at the University of Southern Maine include:
Professional Communication and Technology Utilization in Nursing
Health-Related Research
Theory for Clinical Practice
Community Nursing Partnerships for RNs
Professional Issues: Leadership, Management, and Organization for RNs
Online RN to BSN Programs in Maine
Online RN to BSN programs have been growing in popularity lately due to their flexibility and convenience. These programs allow employed RNs to keep working while continuing their education, as the coursework can be completed at the student's leisure. The curriculum and standards of an online program match those of a traditional in-person option, so students can rest assured that they will still receive a quality education.
Admissions and Program Length
Due to the flexibility of most RN to BSN programs, students can expect to earn their degree in 1-2 years, depending on whether they attend part-time or full-time. Roughly 30 upper-division nursing core courses are required to complete the program. While the majority of schools offer program start times in the Fall and Spring semesters some offer more frequent start times, so it's a good idea to check with your school of choice to see what your options are.
Tuition and Cost of Attendance
Students looking to attend an RN to BSN program can expect to pay for tuition, mandatory fees, and any required course materials. For example, tuition for the RN to BSN program at Husson University in Bangor, Maine, is estimated at $374 per credit hour. This does not include any extra required expenses, including orientation and graduation fees. Tuition and fees can fluctuate so check prospective schools for current figures.
Does an RN to BSN Increase My Salary?
Many nursing jobs these days require at least a BSN degree in order to be eligible for employment. Luckily, this advanced degree opens the door to much higher salaries, as well as increased responsibility and better patient outcomes. It's possible to have a nursing career that's both rewarding and lucrative as long as the correct level of education is achieved.
RN to BSN Salary Comparison in Maine
With hospitals and care facilities focusing on greater patient care and outcomes, registered nursing is a very important job. Most employers are willing to pay for skilled, well-educated RNs. Glassdoor reports the wage range for an RN in Portland, Maine, at between $40,000 and $69,000 annually, with most RNs making around $56,000. Completing a BSN is one of the most direct ways a nurse can propel themselves into the higher end of the pay scale.