Nursing Programs in Portland, ME
Nursing is a secure, steady-paying career path that is personally and professionally rewarding. In the Portland, Maine area aspiring nurses have a number of options for training programs and the opportunity to start a career with one of several area hospitals and healthcare networks including Maine Medical Center and Maine Health. In the Portland area, registered nurses can expect to earn an average salary of around $62,000 annually according to Payscale.com, with a range as high as $80,000 depending on experience level, employer and specialty area. Advanced practice nurses earn even higher salaries, with nurse practitioners in Portland earning an average of $93,000 per year.
To get started in nursing or to advance your nursing career, check out our accredited program listings sections below: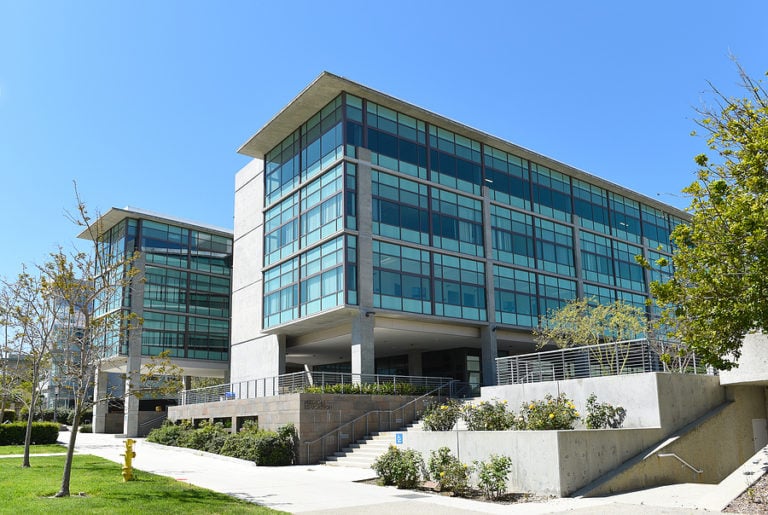 Entry Level ADN, BSN, & MSN Programs in Portland, ME
If you are interested in becoming an RN, the place to begin is an entry-level training program that will prepare you for the NCLEX certification exam and your first job as a registered nurse. In the Portland area, there are LPN to RN programs designed to help licensed practical nurses make the leap to RN, and Associate's Degree in Nursing programs and Bachelor of Science in Nursing degree program that put an RN license within reach for high school grads with little or no nursing experience. Whatever your background, these entry-level programs can make your dreams of professional nursing a reality.
LPN to RN Programs
LPNs are experts at providing basic patient care such as feeding and dressing patients, taking vital signs and sanitizing patient rooms. For many LPNs, an RN license opens the door to additional responsibilities and higher pay. LPN to RN bridge programs provide a streamlined pathway for experienced LPNs to earn their associate's degree and become prepared to take the NCLEX licensing exam. The LPN to RN program at Kennebec Valley Community College allows experienced LPNs to enter their ADN program in the second semester, saving students time and money on the process of becoming an RN.
ADN Programs
ADN programs provide aspiring nurses with the education and clinical experience they need to pass the NCLEX exam and secure their first jobs as RNs. Designed for high school graduates and those who are new to the nursing profession, ADN programs include coursework in anatomy and physiology, microbiology, and nursing skills. The ADN program at Southern Maine Community College is generally completed in 4.5 semesters of full-time study.
Direct-Entry BSN Programs
Another entry point to the nursing profession is the BSN degree. Increasingly, top hospitals and healthcare employers are looking for nurses who have a bachelor's degree or higher education. Research shows that nurses with bachelor's degrees can improve patient outcomes and make fewer mistakes. If you are interested in pursuing a bachelor's degree in nursing as your first nursing degree, the traditional BSN program at the University of Southern Maine is a 120-credit program with coursework in nursing research, clinically-applied genetics, leadership management and ethics, community nursing, child health nursing, and critically ill/older adult nursing as well as other advanced nursing skills classes.
Find out more about Maine Accelerated BSN Programs
Direct-Entry MSN Programs
Another option for aspiring nurses who have a bachelor's degree in another subject is to consider a direct-entry MSN program, in which students earn their master's in nursing at an accelerated pace. These programs are generally rigorous, but they provide an excellent foundation in nursing principles and advanced practice nursing skills, and prepare nurses for leadership positions in a variety of healthcare settings. The direct-entry MSN program at the University of Southern Maine allows students to graduate with their MSN in three years of full-time study.
Find out more about Maine Accelerated MSN Programs
Portland RN Program NCLEX-RN Pass Rates
Top Ranked Accredited Nursing Programs in Portland
Listed below are the top nursing schools in Portland based on our RegisteredNursing.org RN program rankings for Maine out of 12 other accredited programs offered in the state:
Saint Joseph's College of Maine - #3
University of New England - #2
RN to BSN/MSN Programs in Portland, ME
If you are an experienced nurse with an ADN who is interested in pursuing a BSN or MSN degree, consider applying to an RN to BSN/MSN bridge program specially designed for your needs. These programs are made for working RNs, and as such, often offer courses on a flexible schedule or in a distance learning format. Schools offering these programs understand the challenges of returning to school and make every effort to provide a flexible and stress-free experience. BSN and MSN degrees provide nurses with competitive advantages when seeking new, higher paying jobs.
RN to BSN Programs
An example of an RN to BSN program in the Portland area is offered at the University of Southern Maine. The School of Nursing recognizes up to 30 nursing credits transferred from an associate's degree program, which saves RNs the time and expense of having to repeat that coursework. The program is open to graduates of both diploma and associate's degree programs and enrolls students on a rolling basis for study in the fall, spring and summer semesters.
Find out more about Maine RN to BSN Programs
RN to MSN Programs
If you are interested in pursuing an advanced practice nursing career, such as a nurse practitioner or nurse educator, you'll need to earn your master's degree. For nurses with their ADN, an RN to MSN program provides a streamlined option that builds on existing professional experience and prior nursing coursework. The RN to MSN program at the University of Southern Maine offers nurses the opportunity to pursue careers as adult-gerontology acute care nurse practitioners, adult-gerontology primary care nurse practitioners, nurse educators, family nurse practitioners, and psychiatric-mental health nurse practitioners.
Find out more about Maine RN to MSN Programs
APRN & Nurse Practitioner Programs in Portland, ME
Nurses with advanced degrees earn higher salaries and become leaders in their organizations. APRN nurses may provide primary and acute care to patients across the lifespan, become nurse administrators and leaders or educate the next generation of nurses. In many cases, advanced practice nursing degree programs are available in an online or hybrid format, and/or can be taken on a part-time basis, which offers RNs the flexibility to complete their degree while continuing to work.
MSN Programs
St. Joseph's College of Maine offers an MSN program in an online format, so students can complete their degree from wherever, whenever it fits their schedule and in as little as two years of study. The program allows students to specialize their studies along a particular career track, including Adult-Gerontology Acute Care Nurse Practitioner, Family Nurse Practitioner, Nursing Administration, and Nursing Education.
Find out more about Maine Nurse Practitioner Programs
DNP Programs
Doctor of Nursing Practice programs train nurses for the highest levels of clinical care and prepare them for a number of leadership positions. The DNP program at the University of Southern Maine emphasizes evidence-based practice, effective interpersonal collaboration, and patient safety.  The program is designed to accommodate working nurses, offers classes in a hybrid online/on-campus format on a full-time and part-time basis.
Find out more about Maine DNP Programs