Missouri RN to BSN Programs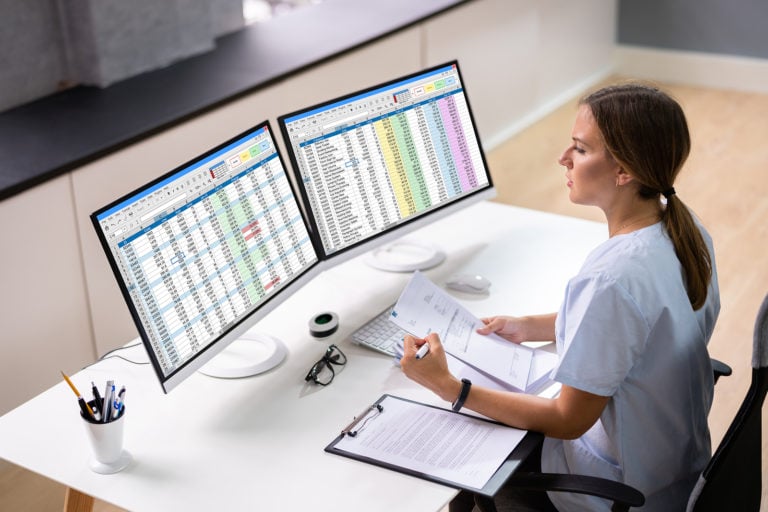 Missouri registered nurses (RNs) who have previously earned an Associate's Degree in Nursing (ADN) are realizing the opportunistic and monetary benefits of completing a Bachelor's of Science in Nursing (BSN). Healthcare employers are increasingly requiring a BSN or higher for nursing jobs, so many schools in Missouri are now offering specialized RN to BSN programs to meet this need. Nurses who complete the program are able to provide better patient care, as well as increase their earning potential.
2023 - Best Online RN to BSN Programs in Missouri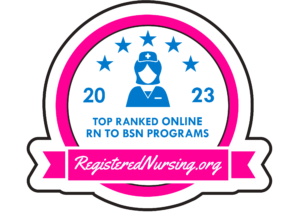 Going back to school to earn a bachelor's degree in nursing is a common "next step" for RNs who hold an ADN or diploma. RN to BSN programs are designed specifically for this purpose, and are a quick and flexible way for nurses to achieve their professional goals. With online options, students can even continue to work full-time or take care of family obligations. To help you choose the right program, we have ranked the top online RN to BSN programs in Missouri. Peruse our rankings below to get started, and you'll be on your way to a BSN degree in no time.
For more information on our top nursing school rankings, visit our Methodology Page (https://www.registerednursing.org/rankings-methodology/).
Admissions Requirements for Missouri RN to BSN Programs
Applying for an RN to BSN program is not unlike applying for other degree programs; if you meet the criteria and submit your application by the deadline, you have a decent chance of being accepted. Popular programs may be more selective. The following are common entrance requirements in the state:
Associate's Degree in Nursing required
Cumulative GPA of 2.5
Licensed as a registered nurse in good standing
Criminal background check required
RN to BSN Classes & Courses
Roughly 30 credits of upper-division nursing courses are required to complete an RN to BSN program. Some of the nursing courses offered at the University of Central Missouri include:
Advanced Concepts of Wellness for RNs
Socio-Economic Factors Impacting Health
Pathophysiology
Concepts of Nursing Leadership in Management
Online RN to BSN Programs in Missouri
To allow working RNs and those with hectic schedules the chance to complete a baccalaureate degree, some schools in Missouri now offer an online RN to BSN program. These programs are highly flexible, allowing students to decide how quickly to move through the coursework. Students can complete courses whenever they have time, even while traveling.
Admissions and Program Length
Many RN to BSN programs can be completed in 1-2 years, depending on whether a student chooses full-time or part-time study. Additionally, online programs are typically self-paced, allowing students the choice of how quickly they want to earn their degree. Once admitted, RN to BSN programs usually begin during the Fall and Spring semesters, though some programs begin more frequently than this.
Tuition and Cost of Attendance
The cost of an RN to BSN program is dependent on a student's individual circumstances: how many credits they need to complete, whether they choose in-person or online learning, and other factors. The estimated cost of the RN to BSN program offered at Mizzou University of Missouri is just under $17,000. Tuition and fees can fluctuate so check prospective programs for current rates.
Does an RN to BSN Increase My Salary?
While the cost of an RN to BSN bridge program may seem hefty to some, many graduates find that their increased salary more than makes up for this expense. RNs with a BSN not only make more money, but they are eligible for a wider variety of specialty nursing careers and have more chances for upward mobility within their current jobs. Beyond this, providing elevated patient care and leadership in their nursing roles is an added bonus.
RN to BSN Salary Comparison in Missouri
According to Glassdoor, registered nurses in St. Louis, Missouri make between $48,000 and $82,000 per year, with the average salary hovering around $63,000. While many factors contribute to salary level, higher education is the most direct route to earning at the top of the wage range.
2023 List of RN to BSN Programs in Missouri
The state of health care in Missouri will require more highly trained nurses, which is why there are 25 colleges offering RN to BSN degree programs throughout the state. These colleges are looking to provide future nurses with the skills sought after for a population that has higher demands for their nurses. BSN nurses in the state can look for more clinic responsibilities, roles in specialty units, management opportunities, and higher salary options. If you obtain your BSN you can look to earn around $60,000 or more yearly, depending on location and specialty. Degrees in nursing pay off both in salary and opportunities, but most importantly for the patients receiving higher quality care.
Find RN to BSN Programs By City:
Bolivar, MO
Cape Girardeau, MO
Columbia, MO
Fayette, MO
Hannibal, MO
Independence, MO
Jefferson City, MO
Kansas City, MO
Parkville, MO
Saint Joseph, MO
Saint Louis, MO
Springfield, MO
St. Louis, MO
Warrensburg, MO
Are we missing your school's program or need to update information listed? Please contact us so we can make the necessary changes.