Montana RN to BSN Programs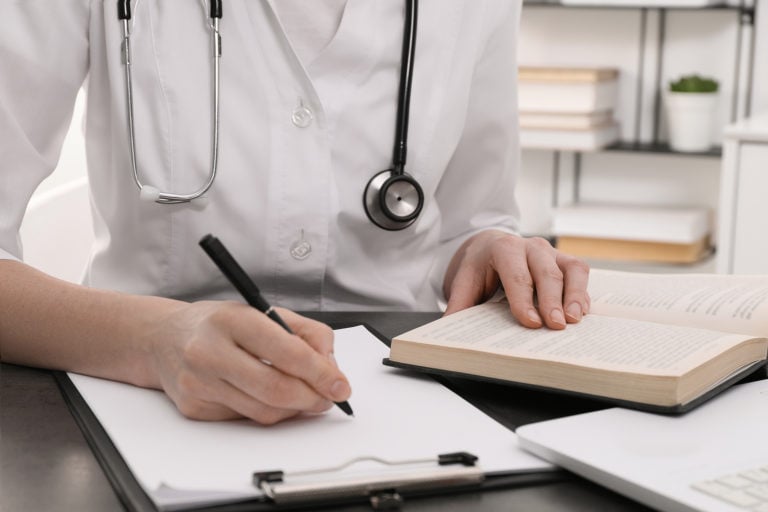 With a range of titles and duties, Montana's registered nurses fill a vital role in evidence-based patient care. The country's aging population means that now is a great time to consider upgrading to a BSN or Bachelor of Science in Nursing degree for more varied – and more lucrative – career options.
2023 List of RN to BSN Programs in Montana
Striving for excellence in Montana's nursing field can be obtained through several accredited RN to BSN programs identified by the Association of College of Nurses. Excellence in nursing is obtained through a BSN or greater degree, with this excellence, individuals have reported being monetarily compensated, as well as being able to expedite their career goals. If you are looking to move your career into leadership opportunities, public health sector, clinical supervisor, etc., then you should consider moving toward a BSN degree. All of these opportunities are more readily available to BSN nurses. Monetary compensation can be upward of $30,000 more per year than an RN with ADN qualifications.
Find RN to BSN Programs By City:
Billings, MT
Butte, MT
Great Falls, MT
Havre, MT
Pablo, MT
Are we missing your school's program or need to update information listed? Please contact us so we can make the necessary changes.
Admissions Requirements for Montana RN to BSN Programs
Making the decision to return to complete your education is easy but you might be wondering about how to gain admittance to the program of your choice. What follows are general criteria that the state's schools are looking for in their RN to BSN candidates:
Be admitted to your university in question and be 'in good standing'
Submit all official transcripts that pertain to your ADN, continuing education, and other degrees
Have a cumulative GPA of 2.5
Provide government-issued identification with photo
Provide a copy of your current RN in-state licensure OR proof of registration for the NCLEX-RN exam
Provide up-to-date immunization documentation, as well as proof of health and liability insurance
RN to BSN Classes & Courses
The courses that form the structure of the RN to BSN programs is just as important as the clinical rounds and mentorship opportunities that are part of the coursework. For example, students at the Montana's University of Providence can expect upper-division courses like Nursing Research and Theories of Professionalism as parts of the curriculum they will undertake.
Online RN to BSN Programs in Montana
Deciding to bridge from RN to BSN means that you're probably already holding down a full-time nursing job – quitting to return to school may or may not be doable. Nurses in the state can also work toward their RN to BSN online from one of several online RN to BSN programs offered through in-state universities, which can help them achieve their career goals at a flexible pace, while also accessing in-state residency discounts on tuition.
Admissions and Program Length
To complete the program requirements, clinical hours need to be completed during Monday – Friday; daytime hours. With about 50 or so hours needed to bridge from ADN to BSN degree, BSN students must complete their program within three years of enrollment, though generally, a full-time course of study is 4 semesters over two years. New enrollments are processed three times per year. Please ensure that your program of choice is accredited by the Accreditation Commission for Education in Nursing (ACEN) or the American Association of Colleges of Nursing (AACN).
Tuition and Cost of Attendance
Given that program offerings are exclusively online for the RN to BSN program through Montana Tech, tuition costs are about $525 per credit hour. Costs of living, commuting, and food are not included; however, students are still responsible for texts and additional materials they don't already own.
Does an RN to BSN Increase My Salary?
Completing your BSN degree can open up additional clinical and leadership roles – you're more likely to be hired for jobs like those of charge nurse, ER nurse or surgical RN, among many other advancement opportunities.
RN to BSN Salary Comparison in Montana
With additional clinical and theoretical experience on their resume, nurses with their BSN can expect a significant pay raise once their degree is completed and processed. While this data isn't directly collected by the Bureau of Labor Statistics (BLS), some industry-specific salary data is, so we can infer that ADN RNs may make closer to the minimum salary or about $47,000 every year; whereas entry-level BSN graduates may start closer to the $54,000 annual range. Obtaining your BSN also widens your scope of practice and positions you to continue to graduate work and the salary that accompanies it. By contrast, ADN nurses may find their job opportunities limited due to their credentials.