Best New Jersey RN to BSN Programs
Nursing remains one of the most detail-oriented professions in the world. With a tendency to promote those with strong multi-tasking skills across a spectrum of tasks, nurses deliver exacting and caring treatment to restore their patients to health. Nurses should be motivated for professional growth and thrive in a complex working environment.
2022 - Best Online RN to BSN Programs in New Jersey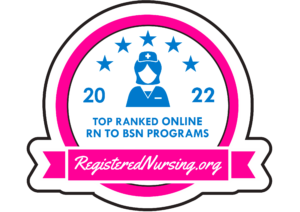 As a nationwide push to hire more BSN-educated RNs gains momentum, many ADN and diploma-holding RNs are wondering how they can stay relevant in the healthcare workforce. The solution for a lot of these nurses is to enter an RN to BSN completion program. These programs are convenient and swift, and online options are becoming the preferred delivery method. To help you choose the right program to advance your education, we have ranked the top online RN to BSN programs in New Jersey. Check out our rankings below to get started today.
For more information on our top nursing school rankings, visit our Methodology Page (https://www.registerednursing.org/rankings-methodology/).
#1
Ramapo College of New Jersey

Mahwah, NJ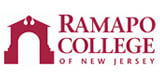 Nurses can benefit from unique clinical experiences when they enroll in the mostly online, RN to BSN at Ramapo College of New Jersey. Clinical leadership in addition to health assessments and community-centered nursing are noted areas of study for the working RN-friendly program.
Quick Facts:
A public liberal arts college

95% online program

Structured or open degree completion options
#2
Rutgers School of Nursing - Camden

Camden, NJ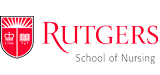 With small class sizes and the backing of a large research university, Rutgers School of Nursing - Camden offers students the best of both worlds with its online RN to BSN. Students can apply what they've learned from both their education and real work experience to provide superior patient care.
Quick Facts:
Affordable tuition for NJ state residents

Student-centered, flexible degree path

Dedicated to social justice
#3
Felician University

Rutherford, NJ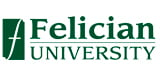 Practicing nurses can lead, specialize, or simply improve patient care when they commit to the online RN to BSN fast-track at Felician University in New Jersey. Business, liberal arts, and computer courses are incorporated into this nursing curriculum to provide a well-rounded education.
Quick Facts:
Reduced tuition rates

Small cohorts for maximum student support

A catholic, student-focused school
Admissions Requirements for New Jersey RN to BSN Programs
Admissions requirements for RNs to enter a Bachelor of Science of Nursing (BSN) program are rigorous. While the applicants are already trained and licensed, it's still important for universities - in partnership with the New Jersey Board of Nursing - to ensure that only the candidates that exceed the requirements are able to enter the RN to BSN program. While each program is different, listed below are many of the criteria that you will encounter:
Submit a complete application
Submit all official secondary and post-secondary transcripts via mail or electronic means
College transcripts must reflect an overall GPA of 2.5
Students must have a minimum of 30 hours of credits to transfer
Have a valid RN license that is free from encumbrances
Out of state students are responsible to confirm that a BSN from their program is acceptable in the state where they want to practice
RN to BSN Classes & Courses
At Rowan University in Glassboro, the RN to BSN program is designed to place more emphasis on the art and practice of nursing on a broader scale. Some courses that are offered are:
NURS 03304 Nursing Informatics
NURS 03404 Research Applications In Nursing
NURS 03401 Community Health Nursing
NURS 03405 Health Care Policy And Finance
Online RN to BSN Programs in New Jersey
With shifts in the primary tasks in the healthcare field, many hospitals and clinical settings are developing hiring policies that weigh the value of a BSN degree and may award jobs to those candidates first. The additional cost of credentialing yourself through one of New Jersey's online RN to BSN programs may well pay off sooner than you think!
New Jersey is progressive in how it facilitates individuals to start with an ADN and then upgrade their skills, credentials, and experience to finish with a Masters of Science in Nursing is one seamless process.
Admissions and Program Length
Felician University is but one example of this, but the school also offers an RN to BSN online program under their Fast Track options. Able to be completed in 15 months of study, and built to accommodate working nurses, the program is 48 credits: a mix of both nursing and art courses are required. The program is offered fully online, and transfer arrangements are available.
Tuition and Cost of Attendance
FU's tuition runs about $700 per credit for undergrad nurses. With the program being conducted entirely through distance education via the online platform, there are a variety of fees that need to be assessed individually - as well; costs of living are not included. Finally, students should be aware that they are responsible for costs associated with materials, supplies, travel, and insurances.
Does an RN to BSN Increase My Salary?
RNs who hold a BSN degree have greater flexibility in the jobs they accept and are more highly regarded in terms of the scope of work they can accommodate. Therefore, they often have job titles like emergency room Nurse, doctor's practice nurse, and operating room nurse, which denote an understanding of a more narrow field of medicine.
RN to BSN Salary Comparison in New Jersey
Data that compares the increases in salary between nurses with ADN qualifications and nurses with their BSN is not collected separately by the Bureau of Labor Statistics, as both data sets pertain to registered nursing. However, in New Jersey, the bottom 10% of the profession earns about $57,000 per year - we can consider this the entry pay for an ADN nurse. However, ZipRecruiter lists the average salary of a BSN-educated RN at $84,406 - a substantially higher number.
2022 List of RN to BSN Programs in New Jersey
Qualifications of a BSN nurse in the state of New Jersey can command an hourly wage of approximately $40 per hour, whereas an ADN nurse would make $30 per hour; the difference in wage is directly linked to the standard of education associated with a BSN degree. Opportunities in specialized units, leadership roles, government organizations, and other possibilities can be had when you have obtained your BSN from one of the more than 15 RN to BSN programs offered throughout the state. Potential for professional growth has presented itself in the form of degree programs, the opportunities can be endless.
Find RN to BSN Programs By City:
Program
Website

Bloomfield College

Hybrid

Frances M. McLaughlin Division of Nursing

467 Franklin Street

Bloomfield

,

NJ

07003

(973) 748-9000 x1323

bloomfield.edu

Caldwell University

Online

Department of Nursing

120 Bloomfield Avenue

Caldwell

,

NJ

07006

(973) 618-3570

onlineinfo.caldwell.edu

College of Saint Elizabeth

Campus

Department of Nursing

2 Convent Rd

Morristown

,

NJ

07960-6989

cse.smartcatalogiq.com

Fairleigh Dickinson University

Campus

Henry P. Becton School of Nursing & Allied Health

1000 River Road,

Teaneck

,

NJ

07666

(201) 692-2890

view2.fdu.edu

Felician University

Online Campus

School of Nursing

1 Felician Way

Rutherford

,

NJ

07070

(201) 559-6000

felician.edu

Kean University

Online

School of Nursing

1000 Morris Ave

Union

,

NJ

07083

(908) 737-5326

kean.edu

New Jersey City University

Campus

Nursing Department

2039 John F. Kennedy Blvd

Jersey City

,

NJ

07305

njcu.edu

Ramapo College of New Jersey

Online

Nursing Program

505 Ramapo Valley Rd

Mahwah

,

NJ

07430

ramapo.edu

Rider University

Online

College of Continuing Studies

2083 Lawrenceville Road

Lawrenceville

,

NJ

08648

(609) 895-5435

online.rider.edu

Rowan University

Online

School of Health Professions

201 Mullica Hill Road

Glassboro

,

NJ

08028

(856) 256-5158

shp.rowan.edu

Rutgers School of Nursing

Online

School of Nursing

180 University Avenue

Newark

,

NJ

07102

nursing.rutgers.edu

Rutgers School of Nursing - Camden

Online

RN to BSN program

530 Federal Street

Camden

,

NJ

08102

(856) 225-6226

nursing.camden.rutgers.edu

Saint Peter's University

Online

School of Nursing

2641 Kennedy Boulevard

Jersey City

,

NJ

07306

(201) 761-6279

saintpeters.edu

Stockton University

Online

School of Health Sciences

101 Vera King Farris Dr

Galloway

,

NJ

08205-9441

stockton.edu

The College of New Jersey

Campus

Department of Nursing

2000 Pennington Road

Ewing

,

NJ

08628-0718

(609) 771-2541

nursing.tcnj.edu

Thomas Edison State University

Online

W. Cary Edwards School of Nursing

111 W State St

Trenton

,

NJ

08608

(609) 777-5680

tesu.edu
Are we missing your school's program or need to update information listed? Please contact us so we can make the necessary changes.