Pennsylvania RN to BSN Programs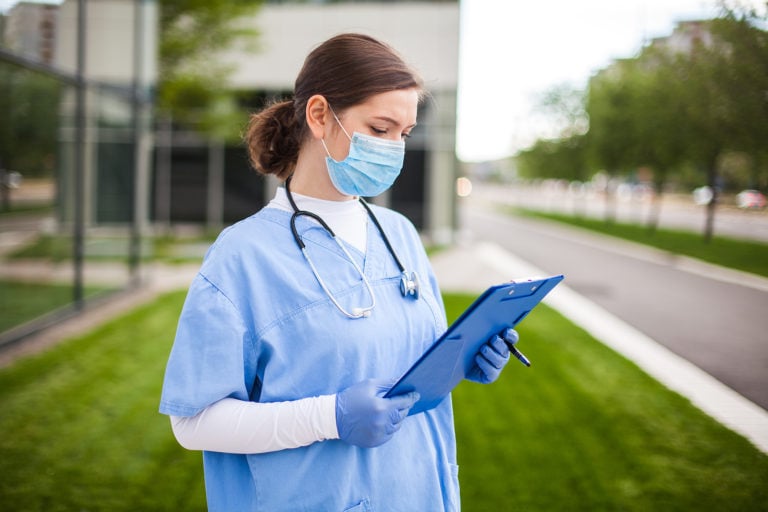 There are various duties that could be assigned to a registered nurse, or RN, depending on where they choose to work. However, the role of a nurse usually includes providing direct patient care and filling some administrative tasks. In order to access more complex and lucrative parts of nursing, like leading public health education campaigns and assisting physicians in the ER or OR, nurses often must upgrade their qualifications to include a Bachelor of Science in Nursing degree. Many colleges and universities in Pennsylvania have RN to BSN programs.
2023 - Best Online RN to BSN Programs in Pennsylvania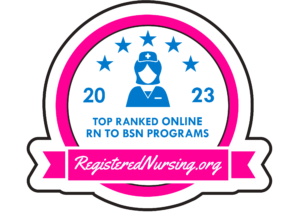 As many hospitals and medical clinics push to hire BSN-educated RNs, registered nurses who hold an ADN or diploma often consider returning to school to complete a bachelor's degree in nursing. RN to BSN completion programs were created to meet this demand, offering a convenient and quick pathway to a baccalaureate degree for active RNs. For those wanting even more flexibility, online RN to BSN programs are available. To help students choose the right program, we have ranked the top online RN to BSN programs in the state of Pennsylvania below. Peruse our listings and find a great program today!
For more information on our top nursing school rankings, visit our Methodology Page (https://www.registerednursing.org/rankings-methodology/).
Admissions Requirements for Pennsylvania RN to BSN Programs
While institutions do vary, there are a number of similarities between schools in the state when it comes to admission requirements for RN to BSN programs. With a list of clearly articulated admission criteria, each university can practice due diligence to ensure that they admit only the best candidates to earn their BSN. Below, we've listed some of the more common admissions requirements:
GPA 2.5 or greater cumulative average for all prerequisite courses
Submission of the completed application form
Official transcripts from the ADN program and secondary school (if less than 5 years ago) should be sent directly to the office of the registrar
Provide proof of a successful background screen and 'negative' drug screening
Proof of RN license for the state, without encumbrances
Submit a professional resume
RN to BSN Classes & Courses
At West Chester University in West Chester, RNs who are pursuing their BSN degree can expect to take upper-level courses like the following in order to expand their base of theoretical knowledge:
HEA 206 Human Development
PSY 210 Developmental Psychology: Lifespan
NSG 310 Human Response to Disease
NTD 303 Introductory Principles of Human Nutrition
Online RN to BSN Programs in Pennsylvania
There are over 25 programs that offer online RN to BSN programming throughout Pennsylvania – a state that is clearly ready for sweeping changes to the healthcare profession.
Most programs require 120 credits to graduate with a BSN degree; nurses who wish to transfer their ADN credentials may be awarded transfer credits on a 'block' of ADN credits or on a course-by-course basis. Usually, at least 30 credits must be earned at the institution where the degree will be granted."
Admissions and Program Length
Millersville University offers nurses access to the online RN to BSN curriculum and learn at their own pace. Program length varies as each student's transfer credit portfolio is evaluated on a case-by-case basis. Generally, students are awarded about 30 credits through transfer, leaving about 90 upper-level nursing and general arts credits to be obtained through Millersville's online platform.
Tuition and Cost of Attendance
Fully accredited by the Accreditation Commission for Education in Nursing (ACEN), La Roche University in Pittsburgh offers tuition at about $15,600 per semester for in-state students who do not require housing or food on campus. This does not include other mandatory expenses such as books and student support fees.
Does an RN to BSN Increase My Salary?
Nurses can attain their BSN more easily than ever before and still, the demand for BSN educated nurses keeps growing. With this type of demand versus our current supply, it makes sense that hospitals, doctors, and clinics reward those who decide to further their education by boosting their pay. ADN-prepared nurses are great bedside caregivers, but with the addition of a bachelor's degree, nurses might find themselves more often eligible for roles like emergency room RN, family nurse, or a home care nurse, among many other roles.
RN to BSN Salary Comparison in Pennsylvania
It's tough to know exactly how much a licensed RN makes depending on whether they have an ADN or a BSN, but given the current labor data available, registered nurses in Pennsylvania make from $48,000 to $83,000 annually. The lowest salary bracket applies to entry-level and those with ADN qualifications. The average for nurses in this region is about $66,000 per year. We can assume that BSN-prepared nurses will gain closer to $66,000 and above. That's a big difference in annual income for finishing your degree!
2023 List of RN to BSN Programs in Pennsylvania
If you are looking for career advancement in nursing, you might want to consider a BSN degree. Pennsylvania has over 30 institutions that offer RN to BSN programs that can boost your skills, employability, salary, and career advancement opportunities. Nurses that want to take their career to the next level are making the financial investment in their future by obtaining a BSN degree or greater. Although the financial investment may seem a bit overwhelming there are programs that help with finances and the payoff, in the end, can be significant. Salaries for BSN nurses in Pennsylvania are around $90,000 per year.
Find RN to BSN Programs By City:
Bethlehem, PA
Bloomsburg, PA
California, PA
Chester, PA
Clarion, PA
Cresson, PA
Dallas, PA
Erie, PA
Harrisburg, PA
Immaculata, PA
Lancaster, PA
Millersville, PA
Moon Township, PA
North East, PA
Philadelphia, PA
Pittsburgh, PA
Scranton, PA
Slippery Rock, PA
University Park, PA
Villanova, PA
Waynesburg, PA
West Chester, PA
Williamsport, PA
York, PA
Are we missing your school's program or need to update information listed? Please contact us so we can make the necessary changes.