Wyoming RN to BSN Programs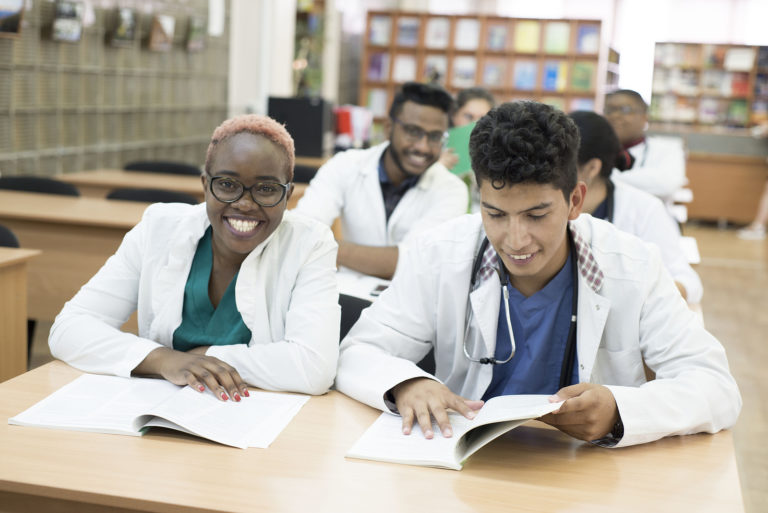 The nursing workforce is experiencing unprecedented growth – how can nurses keep up with demand? The easiest way to do more and earn more is to upgrade your nursing academic credentials by returning to school. Wyoming makes it easy for nurses to pursue an RN to BSN option.
2023 List of RN to BSN Programs in Wyoming
Although there is only one recognized college within the state offering an RN to BSN degree, it does not limit candidates in pursuing other programs through distance learning. It has been proven that BSN nurses are frequently preferred over ADN nurses due to their skills and overall standard of qualifications. A BSN nurse in Wyoming can earn almost $20,000 more annually, depending on location, experience, and specialty, but can also move forward in their career at a greater speed. Leadership, management, and educator roles are more frequently offered to BSN nurses.
Find RN to BSN Programs By City:
Are we missing your school's program or need to update information listed? Please contact us so we can make the necessary changes.
Admissions Requirements for Wyoming RN to BSN Programs
Often one of the most difficult parts of the application process is getting started. In order to help nurses achieve their education goals, we've created a list of the most common admissions requirements at universities throughout Wyoming. Nurses who are to enter an RN to BSN program will find familiar criteria by reading further:
Be granted acceptance to the university of your choice
Be a graduate of a college nursing program that falls within the regional accreditation standard
Possess an active, unencumbered RN license for the state of Wyoming
Show proof of a cumulative GPA of 2.8 or better in pre-requisite courses via official transcript
Submit a completed nursing application
Submit a professional resume and reference package
RN to BSN Classes & Courses
Designed to expand the role of the Associate's Degree in Nursing (ADN) practitioner, University of Wyoming offers an RN to BSN completion program for students who meet the rigorous criteria. Offered fully online, the program can be delivered anywhere in the country. Core nursing courses will include the following:
NURS 3020 Cultural Diversity in Family Health Care
NURS 3630 Health Promotion
NURS 4055 Application of Evidence in Nursing Practice
NURS 4145 Public/Community Health Nursing
Online RN to BSN Programs in Wyoming
Wyoming has a single online RN to BSN program for students within the state. Fortunately, students are able to access programs outside the state as well; however, there are usually tuition incentives for in-state programs.
Admissions and Program Length
RNs who commit to a full-time program at the University of Wyoming can usually follow a one-year timeline to graduation. Students who need additional flexibility in their course load may require 2 to 3 years in order to complete their undergraduate degree.
Tuition and Cost of Attendance
The University of Wyoming offers very attractive tuition in-state, undergraduate students. With an estimated tuition rate of less than $150 per credit hour, additional fees are added on top of that base price. Costs of living are not included; neither are costs for books or materials.
Does an RN to BSN Increase My Salary?
Community nursing home nurse, nurse management, or acute care are roles that may be out of reach for ADN-prepared nurses. While this isn't a hard and fast rule, often nurses that have BSN qualifications in addition to the NCLEX licensure find that they have an easier time getting the choicest jobs. These nurses are also paid more for their education and skills. There is no time like the present for nurses to undertake their RN to BSN program of choice.
RN to BSN Salary Comparison in Wyoming
Administering to and advising patients of evidence-based practices for health and disease prevention is an important job and nurses in Wyoming are paid well for this upon graduation and licensure. However, there's still a range of almost $35,000 per year between the lowest 10% of wages and the highest 10% in wages throughout the state. Likely, nurses with an ADN degree come close to the lower end of annual salary whereas nurses with a BSN make anywhere from 10-$20,000 more per year when starting their career. Additionally, nurses with a baccalaureate degree in nursing are ideally positioned to continue their advancement track into a leadership role with a graduate or doctoral degree.