Nursing Programs in Cheyenne, WY
Surrounded by vast plains and wide-open spaces, Cheyenne, Wyoming's capital city, offers everything you'd expect from a frontier city, from rodeos and wild west reenactments to plenty of small-town charm. The average pay scale for professional nurses and healthcare workers in and around Cheyenne can vary considerably with Salary.com reporting and an average salary of $51,000 and $91,000. With its low cost of living, registered nurses can do well in Cheyenne and can earn even more with advanced degrees.
To get started in nursing or to advance your nursing career, check out our accredited program listings sections below: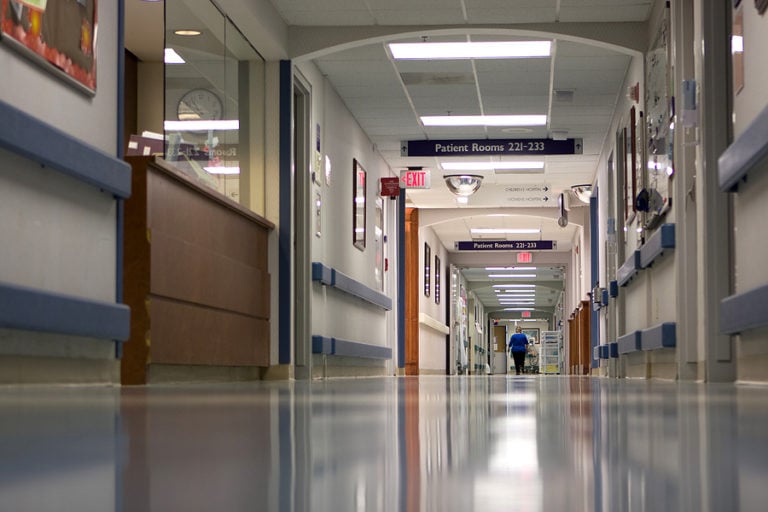 Entry-Level ADN & BSN Programs in Cheyenne, WY
If you enjoy working with people in a fast-paced setting, beginning or advancing your career in nursing might be a well-matched option for you.  Cheyenne, Wyoming offers a handful of entry-level nursing programs that prepare you for face to face, real-world clinical and patient engagement experiences. These colleges are open access and have few hurdles to jump over for their admissions process.
LPN to RN Programs
Licensed Practical Nurses do the hard work that needs to be done every day. Though LPNs perform important tasks for patients, they are limited in what they can do. To accomplish a wider range of care duties for their patients, LPNs can opt to make use of their education, training, and experience to obtain their associate degrees in nursing. In Cheyenne, WY, Laramie County Community College (LCCC) offers a within-budget bridge program for current LPNs. By becoming an RN, nurses can also earn a more competitive salary so the educational investment they make will usually pay for itself in a matter of years.
ADN Programs
Professional nurses can start their careers from a few different educational options. The most cost-effective straightforward pathway, however, is the two-year Associate of Science in Nursing degree. Laramie County Community College in Cheyenne, WY offers an ADN program that utilizes the statewide Revolutionizing Nursing Education in Wyoming (ReNEW) curriculum that allows students to seamlessly complete their BSN at the completion of the ADN portion of the program if they choose to.
Direct-Entry BSN Programs
Commit yourself to a long-term career in nursing when you pursue a four-year Bachelor of Science in Nursing (BSN) degree. Registered Nurses with BSNs can command higher salaries from the beginning of their careers that will progressively add up year after year. The University of Wyoming in Cheyenne offers a basic full-time pathway as well as options for those who started their degree but need to finish it. The program includes clinicals that imitate the real-life healthcare settings as much as possible so graduates are ready to care for patients and obtain their nursing license.
Find out more about Wyoming Accelerated BSN Programs.
School
Contact Information

Laramie County Community College

1400 E College Dr

Cheyenne

,

WY

82007

(307) 778-1267

University of Wyoming

1000 East University Avenue, Department 3065

Laramie

,

WY

82071

(307) 766-6569
RN to BSN Programs in Cheyenne, WY
By saving you time and money, bridge degree programs are a popular option for working professional nurses. RN to BSN pathways can typically be completed totally or partially online for even greater flexibility and ease for the student. Most can be completed in about a year of part-time study.
RN to BSN Programs
To become a sought-after job candidate and earn more competitive salaries, nurses can earn their bachelor's degrees via bridge RN to BSN programs. Capella University offers an online-only bridge option that allows students to complete their degree in the fastest time possible all without taking time off from work. The self-paced format allows students to complete their courses at a rate that best meets their schedule. Students in the RN to BSN program benefit from tech support, online library, learning and study tools, and an individual academic advisor.
Find out more about Wyoming RN to BSN Programs.
School
Contact Information

University of Wyoming

1000 East University Avenue

Laramie

,

WY

82071

(307) 766-6569
APRN & Nurse Practitioner Programs in Cheyenne, WY
Advanced Practice Nurses such as Nurse Practitioners and others are taking over general practice duties such as physical fitness and health and wellness checks. This allows physicians to focus on specialized areas of care. The larger Cheyenne, WY region has a few options available to RNs who'd like to earn an advanced degree.
MSN Programs
Nurses work bedside with patients providing quality care to treat both acute and chronic conditions and to improve overall health outcomes. After years of treating patients, many nurses feel they are ready to take on leadership and charge nurse roles to impact patient care and health outcomes in a broader way. The University of Wyoming in Laramie offers a Master of Science in Nursing degree that readies working nurses for leadership or administration positions. Its curriculum has a rural population health component while addressing common issues facing 21st-century healthcare.  Much of the part-time program can be completed via a distance education format for maximum flexibility.
Find out more about Wyoming Nurse Practitioner Programs.
Post-Master's Certificate Programs
Elevate your career in less time with a certificate and make the most of your current Master of Science in Nursing degree. Located south of the Wyoming state line about an hour outside of Cheyenne, the University of Northern Colorado Extended Campus offers a Post-Grad cert program designed for working nurses. It offers intensive, family and adult care nurse practitioner certs in a mostly online format, though attendance in a one-week on-campus session is required.
Find out more about Wyoming Post-Master's Certificate Programs.
DNP Programs
RNs who aspire to hold the most prestigious nursing titles might opt for a doctoral degree such as the Doctor of Nursing Practice (DNP). This terminal degree poises nurses to become directors, educators, specialists, and more. The University of Wyoming offers a DNP program with 2 concentration pathways: the Family Nurse Practitioner (FNP) track or the Psychiatric/Mental Health Nurse Practitioner (PMHNP). These program options are distance-accessible (but not delivered 100% online) and can be completed in 3 years of full-time study.
Find out more about Wyoming DNP Programs.
School
Contact Information

University of Wyoming

1000 E University Ave

Laramie

,

WY

82071

(307) 766-1121