Guide to Rural Nursing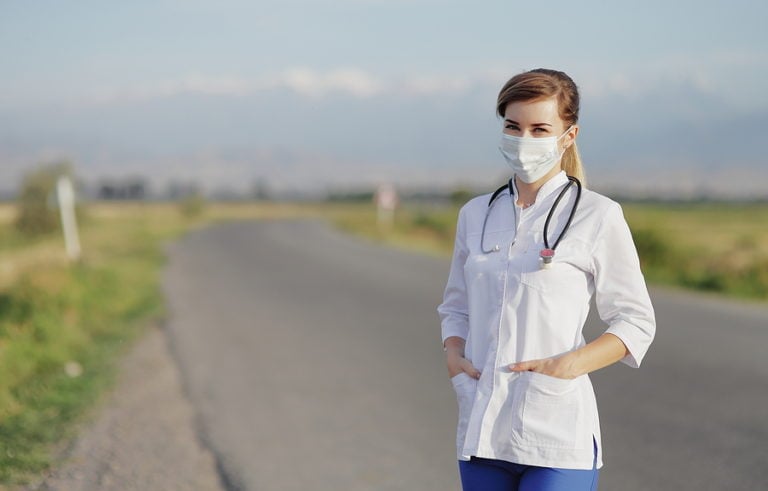 Rural nurses are an increasingly important part of the healthcare landscape in the United States. With many remote regions in the country lacking healthcare facilities, practitioners, and access to proper care, rural nurses are often the medical lifeline for isolated communities. Let's take a closer look at what rural nursing is and explore some common questions about this growing area.
What Is Rural Nursing?
Rural nursing refers to nurses who work in sparsely populated and underserved geographical locations. The patients they serve may have limited access to healthcare due to living in remote areas.
Since they work in smaller healthcare facilities, rural nurses must be able to think critically and assist patients of all ages and with all types of complaints. For example, in large metropolitan hospitals, nurses are specialized in emergency medicine, pediatrics, cardiology, telemetry, and surgery. In rural hospitals or clinics, nurses may need to be skilled in all areas of nursing as they may not have separate care areas for each. For this reason, rural nurses do have a great deal of autonomy.
What Kinds of Patients Do Rural Nurses Work With?
Rural nurses may also work with a very specific patient care population based on their location. For example, some nurses may work on tribal land with Native American populations, or in areas with predominantly Latino patients, or patients coming from a lower socioeconomic background. Each population has specific needs, and rural nurses are skilled in recognizing and addressing these individualized issues.
Due to the often remote or isolated geographical area rural nurses serve, rural nurses do tend to form close relationships with patients. The nurses become like family to rural communities.
Why Are Rural Nurses Hard to Find?
Rural nursing has always been a challenge within the field of nursing. A popular misconception is that rural nurses are not as busy as metropolitan nurses, as they have a smaller population to serve. This is untrue; if it were an accurate statement, more and more nurses would flock to rural settings to escape burnout! The fact of the matter is, rural nurses are difficult to find.
Living in the Middle of Nowhere: A Dream for Some Nurses, A Headache for Others
One reason why rural nurses are hard to find may seem obvious: rural usually means remote. Commuting in inclement weather not only takes time but can present safety risks. Commuting on a gridlocked city freeway is one thing, but navigating winding two-lane roads in the snow and ice can be dangerous.
Because rural communities have lower population density, it's challenging to find a nearby college or nursing school. Those living in rural communities who go on to become nurses must often travel to larger cities to go to school. They usually complete their clinicals in metropolitan areas that are contracted with the school and may go on to find jobs in the facilities in which they trained. New nurses are usually eager for action when they graduate, and tend to go for the more fast-paced clinical setting.
Another reason why rural nurses are hard to find is that the healthcare facilities may not offer the specialty they wish to work in. For example, a small rural hospital may not have many specialty departments. A nurse may wish to specialize in pediatric oncology, but rural hospitals may not provide care to that patient population – instead referring these patients to the closest big hospital or healthcare facility. Larger organizations with more specialty options tend to attract more nurses.
The Realities of Underserved Rural Communities
Rural nurses are often hard to find, in part, due to the communities they serve. Many rural communities are underserved and have little to no healthcare. Chronic conditions go unmanaged and rural nurses are often faced with non-compliance. This can lead to frustration and burnout for the nurse. Underserved areas may also mean lower pay and longer working hours for nurses, as the healthcare facilities in rural areas are sometimes underfunded. Nurses often head towards larger, more structured healthcare organizations that meet both their financial needs as well as their professional goals.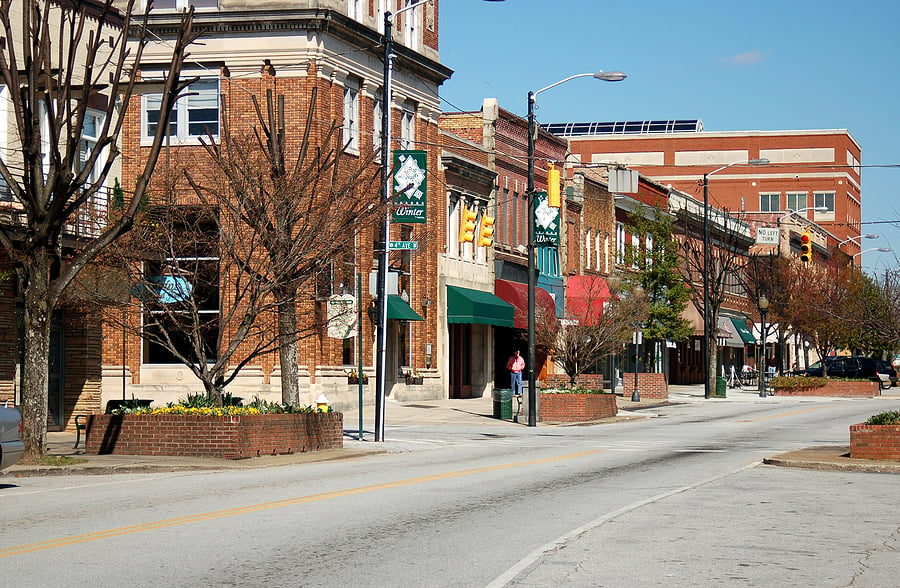 Do Incentives Exist to Bring More Nurses to Rural Areas?
Rural hospitals and other healthcare agencies have, for years, faced challenges with attracting and retaining qualified staff – especially nurses. Because those living in remote areas often have a higher need for healthcare services, attracting qualified nursing staff has become a priority for many rural healthcare facilities.
Extra Perks and Benefits for Rural Nurses
One method that healthcare agencies use to attract and retain nurses is to provide educational opportunities and incentives. For example, healthcare organizations can appeal to rural nurses already in the community by advertising career mobility possibilities. They can offer tuition reimbursement, student loans, and education leave for nurses as well. Cross-training opportunities from one specialty to another also appeal to nurses who wish for a change in the types of patients they care for.
Financial incentives are also a way in which rural healthcare organizations recruit and retain nurses. For example, offering competitive pay, guaranteed pay raises, paid time off, and student loan reimbursements are all ways in which rural hospitals appeal to nurses. Benefits such as health and dental coverage as well as retirement are also a significant selling point for rural hospitals. Sign-on bonuses are also a very attractive financial benefit for those looking into rural nursing.
Rural hospitals also advertise the support of their nursing staff, both professional and personal. They may offer preceptor programs, assign mentors, have frequent check-ins with new staff, and/or provide educational opportunities and technical support. Team building programs within an organization can also help foster inclusion and support. Also, allowing for paid time off and holidays, when possible, allows rural nurses to feel a healthy work-life balance.
Rural hospitals and other remote healthcare organizations continue to struggle with finding and retaining nursing staff. More and more initiatives are popping up to help fill the gap in rural nursing.
Are Rural Nurses Paid More or Less Than Traditional RNs?
Rural nursing has always faced challenges with hiring and retaining qualified RNs. This may be due in part to the fact that rural nursing does not always offer the higher pay and exciting, cutting-edge experience that urban nurses enjoy. However, since there is a shortage of rural nurses in the U.S., employers are working to offer competitive pay and benefits to retain staff.
Rural nurses are typically paid less than their urban counterparts. Unfortunately, healthcare is a business. Those living in some rural areas are low-income and are unable to pay for healthcare coverage. This means less reimbursement for hospitals, which translates to lower pay for its workers.
Rural or Not, Geographical Location Still Matters
It's difficult to specify exactly how much less rural nurses are paid because there are so many variables involved. Some states, like California and Hawaii, pay nurses a wage higher than the national average. In other words, a nurse working in rural California may earn more than a nurse working in a metropolitan area in South Dakota. Additionally, some organizations are better funded, which means nurses may get paid more. Some rural nurses may also be able to have some of their student loans forgiven or repaid through federal programs and grants, making the lower salary much more tolerable.
While a dazzling, high-paying job in a rural hospital is not usually a reality, rural hospitals are working hard to try to recruit and retain nurses via a benefits package, educational opportunities, and keeping them challenged to where they don't feel "stagnant" in their career.
What Are the Major Problems in Rural Areas Regarding Nursing and Healthcare?
There are a few issues that affect healthcare in rural areas. First, and probably the most evident issue, is that rural areas are geographically remote. For this reason, access to care is diminished, as hospitals and clinics are few and far between. What this means for patients is that because it takes longer to reach a medical facility, patients can experience a delay in care. For example, if a patient is experiencing symptoms of a stroke, the best chance of recovery is a fast intervention.
Common Diseases and Issues with Compliance
Another concern with rural healthcare is that in some rural areas, certain diseases are more prevalent. Part of this stems from reduced access to care. For example, some rural areas have higher rates of diabetes, mental health disorders, alcoholism, or drug use. Care in these areas must be sufficient to meet the community's needs. For example, in some rural areas, alcoholism is prevalent. Therefore, healthcare organizations that serve rural areas must have treatment options for those with substance abuse.
Medical compliance is another concern in rural areas, again, due to reduced access to care. Chronic conditions need close monitoring and follow-up – something that is difficult to accomplish when one lives in a remote area. Diabetes control might be compromised, or mental health disorders left untreated. Additionally, many rural communities fall into a lower socioeconomic level, which makes follow-up challenges. If people cannot afford to go to the doctor, they won't. Or, they will only seek medical when absolutely necessary – not for preventive visits, follow-ups, or physicals.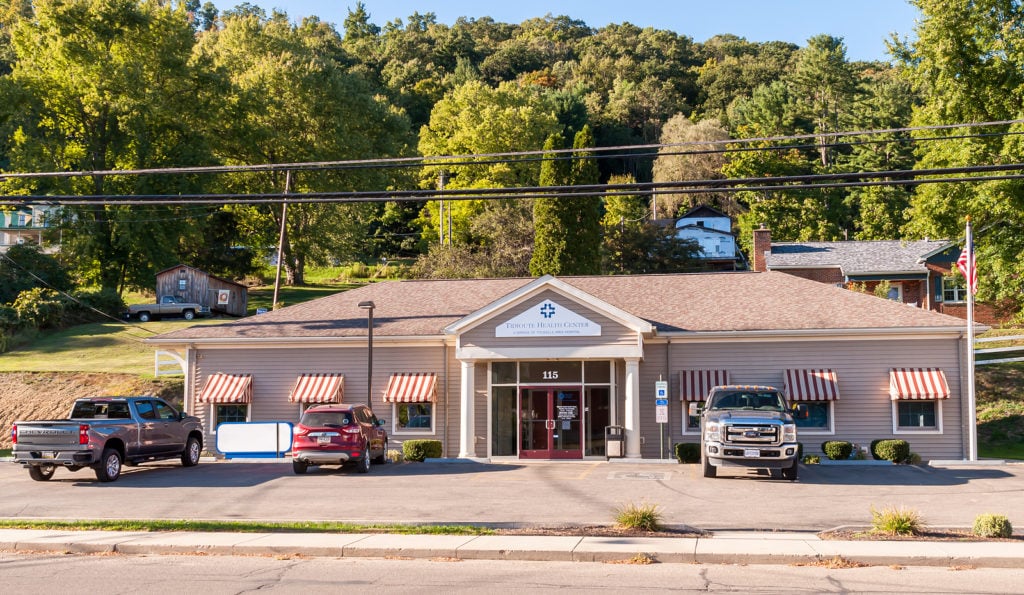 Nursing & Physician Shortages Create Barriers to Care
Healthcare is also affected in rural communities due to provider staffing. Physicians and nurses tend to gravitate to larger metropolitan areas and larger healthcare organizations. These organizations tend to be better funded, therefore the pay is higher and benefits more robust. There is a physician shortage in America, and often nurse practitioners are used as replacements for physicians when none are available in a rural area. It is not uncommon for a nurse practitioner to be the only healthcare provider in a town of 1,500 residents. Ninety-three miles away, another NP may serve a town of 6,000. While nurse practitioners are highly qualified medical providers, this example adequately illustrates the disparity of practicing physicians between metropolitan and rural communities.
Thankfully, steps are being taken to improve nurse retention in rural communities. Education partnerships and nurse residency programs have helped increase retention in some rural communities.
What Specialty Nurses Are Most Needed in Rural Areas?
Rural nurses can sometimes be considered as "jacks of all trades". Due to the relative isolation of rural healthcare facilities, rural nurses have less of an opportunity to specialize compared to their urban counterparts. Healthcare facilities in rural settings are small; specialty departments such as cardiology, orthopedics, and pediatrics may not be available in smaller communities.
When a healthcare facility has specialty departments, chances are, the nurses have specialty training to work there. Rural nurses essentially must know a little of everything, as care is more generalized. In other words, nurses working on a general medical-surgical floor would need to know how to care for orthopedic, cardiac, neuro, and sometimes even pediatric patients, as separate departments for these specialties might not exist in a rural facility. Well-rounded nurses and RNs experienced in many specialty areas are in great demand in rural settings.
Certain Medical Specialties Are Needed More Than Others
Emergency nurses are in high demand in rural communities. Many times, people living in rural communities don't seek medical care (preventive or otherwise) right away, due to geographic limitations as well as other factors. They are also less likely to follow up on their chronic conditions compared to their urban counterparts. When they do seek care, they can end up being very sick. Emergency nurses are needed to care for a broad spectrum of illnesses and complications when care is sought.
Another one of the most in-demand types of nurses needed in the rural setting is nurse practitioners. There is a crippling shortage of physicians in rural communities, and nurse practitioners can help fill the gap to meet the needs of rural populations. NPs with training in family medicine are especially important, as they can care for patients across the lifespan. Likewise, women's health NPs and nurse-midwives are also needed to handle specific women's issues and support the child-birthing process in rural locations.
Because there is a shortage of nurses across the U.S., and especially in rural communities, quality well-rounded nurses and NPs are always needed.
What Does a Rural Nurse Practitioner Do?
Providers in rural communities are in great demand. Currently, there is a physician shortage in the United States. In fact, according to the Association of American Medical Colleges, the U.S. will experience a shortage of between 40,800 and 104,900 physicians by 2030. The shortage is due to an increased demand for healthcare services, an increasingly aging population. It doesn't help that the cost of healthcare as you age is drastic.
One may think that rural communities would be less affected by the physician shortage as underserved communities tend to have a lower demand for healthcare services. However, physicians usually gravitate to larger urban areas for a broader variety of career choices and better pay and benefits. For this reason, as well as due to the physician shortage, nurse practitioners often serve as primary care providers in rural communities.
Rural Nurse Practitioner Duties & Responsibilities
The role of the nurse practitioner can be very similar to a physician's role. However, the state in which they practice may place more restrictions on them. Nurse practitioners have a variety of responsibilities including:
Taking a patient's history
Maintaining a panel of patients
Ordering diagnostic tests (imaging, blood tests, etc.)
Ordering prescription medications
Performing procedures (i.e., suturing, wound care, splinting, excisions, injections, etc.)
Admitting and discharging patients from the hospital
Providing education to patients and families
Following up with chronic conditions and disease management
While the role of the NP in rural settings is the same as in urban areas, they do face a unique set of challenges. For example, those living in rural communities have higher rates of chronic diseases. Rural NPs may have a more difficult time getting a patient's diabetes or hypertension under control as patients are less likely to seek treatment and follow up with care. Additionally, with the Affordable Care Act, there are more patients needing access to care. Because providers are sparse in rural communities, patients may have a harder time getting the care they need in a timely fashion.
Although there are challenges, rural NPs enjoy positive aspects such as more autonomy, the ability to operate their own practice, and getting to develop close relationships with members of the community they serve.
What Should Travel Nurses Know About Working in Rural Hospitals?
Rural hospitals have often had difficulty with adequate nurse staffing. Nurses tend to gravitate towards urban hospitals with more specialty care areas and career mobility. For this reason, rural hospitals may need to backfill open nurse positions with travel nurses.
Travel nurses have the luxury of practicing in new environments, working with a wide variety of patients, and yes, even higher-than-average pay. However, rural nurses in general face their own set of unique challenges, which travel nurses need to be prepared for.
Challenges for Travel Nurses on Remote Assignments
One challenge rural travel nurses face is fewer resources. For example, pharmacies might not be available for swing and night shifts, so nurses may need to mix and prepare medications. Rural nurses may also need to perform tasks such as drawing blood samples, administering breathing treatments, and mobilizing their patients as support staff such as lab technicians, respiratory therapists, and mobility techs may not be available. Additionally, discharge planners and social workers may not be readily available when needed. Travel nurses should be prepared to dig way back to their nursing school days as some of the skills learned may need to be dusted off and put to use!
Rural nurses also may need to know a variety of specialties. While larger metropolitan hospitals have many specialty units, rural hospitals are smaller and therefore, specialized departments are not needed. Therefore, a travel nurse working in a rural hospital may need to know how to care for both adults and children and know how to care for a medical, surgical, cardiac, or orthopedic patient. Of course, each rural hospital is different, so travel nurses should get details on their assignments to ensure they work within their comfort and skill level.
Another thing travel nurses should remember when accepting an assignment in a rural hospital is to remain humble. It's true that travel nurses have a great deal of experience and skills under their belt, but they should remember that just because they accept an assignment in a rural hospital doesn't mean they are any more skilled or competent than their rural nurse counterparts. There is always something new in nursing, and being humble and open to new experiences will make starting the new assignment easier. Thankfully, travel nurses usually have an open mindset anyway, but it's still an important reminder.
Doing More With Less
Rural travel nurses should also be aware that there tends to be more independence and autonomy in a rural hospital. In larger urban hospitals, there are always physicians, nurse practitioners, or physician assistants available, along with managers, directors, and supervisors. Rural hospitals may not have all these resources readily available. The physician may be at home, on-call. Supervisors or nurse managers may not be available, especially during swing or night shifts. While some nurses may find this a refreshing change of pace, they must realize that there may be a delay when patient care or work-related issues arise. Getting assistance from a physician who is in-house is much faster than by phone or pager, not to mention the travel time required for the physician to arrive at the hospital if needed. The upside to this is that there is a lot of trust between physicians and rural nurses.
Because rural hospitals are more difficult to staff, travel nurses are very much welcomed. They provide relief to rural nurses who often work short-staffed, which leads to better patient care outcomes in rural communities.
What Are Rural Health Clinics (RHCs) and Federally Qualified Health Centers (FQHCs)?
Rural Health Clinics (RHCs) and Federally Qualified Health Centers (FQHCs) are facilities that provide healthcare services to underserved and rural communities. Both RHCs and FQHCs receive Medicare reimbursement from the federal government. They provide the following services to a community:
Physician, Physician Assistant, Nurse Practitioner, and Certified Nurse Midwife services
Visiting nurse services
Perinatal Services
Licensed clinical social worker services
Psychology services
Optometry services
Acupuncture
Dental services
Telehealth services
Chronic Care Management
Transitional Care Management
Behavioral Health Integration
Psychiatric Care
There are differences between the two, part of which has to do with billing and reimbursement. Other differences are that FQHCs:
Required to collect 20% of usual charges when applicable
Must provide primary care for all ages (i.e., not have separate pediatricians)
Required to provide dental services on-site or with arrangements with outside dental providers
Must have coverage when clinics are closed (i.e., through an after-hours care clinic)
Should provide admitting privileges for physicians
Offer a sliding scale for fees, depending on a patient's income
Offers services to all persons
Must be non-profit
Both are set up to help increase access to care which is a significant challenge in rural areas. They help to promote the overall health and well-being of underserved and remote communities.
What Do Rural Nurses Do If There Is an Emergency that Requires More Sophisticated Equipment or Care?
Working as a rural nurse has plenty of perks. Rural nurses often have a wide variety of skills, are extremely independent and autonomous, and establish close relationships with the smaller communities they serve. The challenge comes when an acutely ill patient needs a higher level of care, and their facility can't accommodate them.
Unfortunately, this can happen often in rural hospitals. Patients in rural communities are less likely to seek care right away, so when they do, the situation can be critical. Sophisticated equipment may be needed right away; for example, a patient with chest pain needs cardiac catheterization.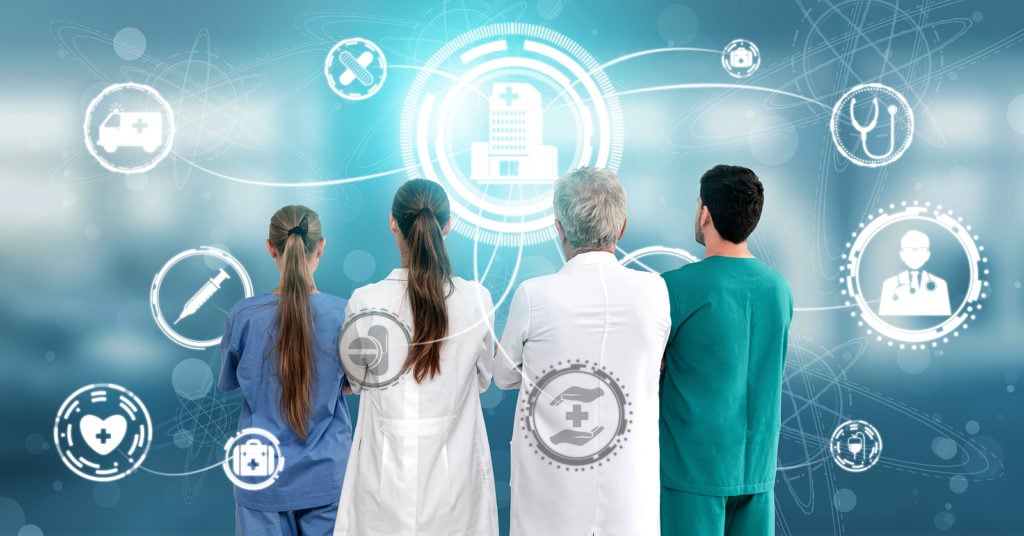 Getting the Rural Patient the Proper Care
The ultimate goal is to get the patients where they need to be to achieve the best outcomes. Rural hospitals use the resources they have to treat and stabilize patients, then transfer them to another facility that offers the interventions necessary if needed. The transfer could be via ambulance transport or even helicopter, depending on how critical the patient is. However, sometimes this can come at an added cost to patients. If insurance doesn't cover the full amount for transport, patients are stuck with the remainder.
Rural nurses should advocate for their patients and set them up with resources if needed. Resources could include spiritual, emotional, or financial guidance. They should spend time educating patients and families on the rationale for the transfer, and why it is important to seek the treatment necessary – it may save their lives.
Are There Employment Opportunities for Rural Nurses at Indian Reservation Health Clinics?
When one thinks of rural nursing, one might picture country nursing in the open fields of the Midwest, or the Appalachian mountains. However, rural nursing also involves caring for residents on American Indian tribal reservations.
It is estimated that 54% of American Indian and Alaska Natives live in rural areas. While the federal government is obligated to provide healthcare to these populations, significant health disparities continue to exist. The challenges are similar to any rural community across the United States; access to care, for example, is one of the most significant challenges. The shortage (or lack of) qualified healthcare professionals can create barriers to care.
About the Indian Health Service (IHS)
The Indian Health Service is a federally funded organization that provides health services to American Indians and Alaska Natives. The IHS website has a robust career page for many disciplines such as APRN, behavioral health, dentistry, and medicine. For nursing, there are career paths that one can choose such as civil service, the United States Public Health Commissioned Corps, and direct tribal hire. A quick glance at the IHS nursing job opps page shows several opportunities available for APRNs, LPNs, and RNs. Specialty areas such as ER, OR, and community health are some of the listed specialties.
Considering a position on tribal reservations can be extremely beneficial, as it helps close the gap between the healthcare needs of the tribal community and access to care. In the long run, it can help improve the current healthcare disparities and overall health of this population.
Rural Nursing Resources