Nursing Programs in Bakersfield, CA
Located in the northern-most portion of the Southern California region, Bakersfield offers more than what first meets the eye. A stand-alone city that is situated about two hours north and inland from LA, Bakersfield is most well-known for its agriculture, farming, and oil fields, though there are a sizable number of jobs in healthcare. Registered nurses in the Kern County city can earn a competitive salary of $76,364 which is 16% more than the national average according to Glassdoor.com. Those looking to enter or advance their careers in this in-demand field will find several Bakersfield-area nursing schools to choose from.
To get started in nursing or to advance your nursing career, check out our accredited program listings sections below: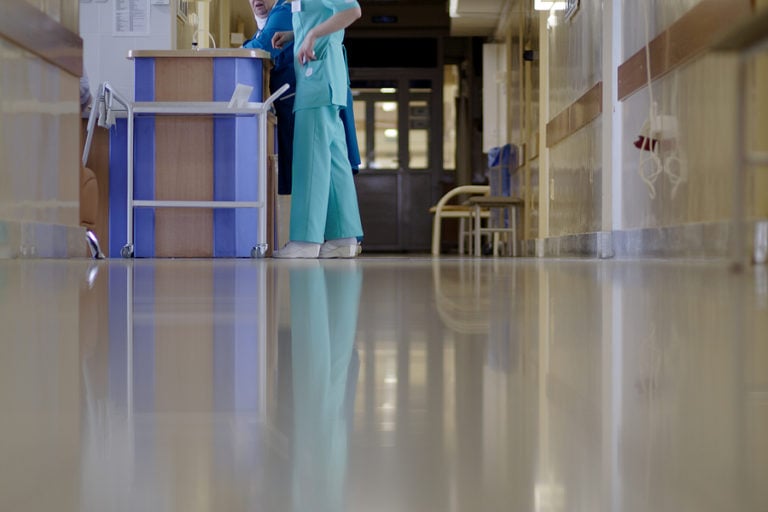 Entry-Level ADN & BSN Programs in Bakersfield, CA
There's no one "right" way to become a nurse. Depending on your individual situation, nursing has at least three popular entry points. The nursing profession lets you start out on the education path that works best for you. Bakersfield, California offers several accredited ASN/ADN, BSN or LVN to RN entry points for students.
LVN to RN Programs
Many Licensed Vocational Nurses tend to elderly and chronically ill patients helping them with basic needs such as bathing and grooming. Though the demand for LVNs remains high, nurses can earn a more competitive salary and take on additional job duties by obtaining their RN. Bakersfield College in Kern County, California offers a recognized LVN to RN bridge program that leads to an associate degree. The program covers foundational nursing, mental health, surgery, human anatomy, and more. Graduates are ready to sit for the NCLEX-RN exam.
ADN Programs
Registered Nurses in inland California communities can earn a competitive salary right from the beginning of their careers. Located about an hour north of Bakersfield, San Joaquin Valley College's Associate Degree in Nursing puts students on the most direct path to becoming an RN. Students also gain the competencies required to test for and pass their NCLEX exam. The ADN program, which relies on educators with extensive real-world experience, is approved by the California Board of Registered Nursing.
Direct-Entry BSN Programs
Step into the nursing profession with a bachelor's degree in hand and you can perform higher-level patient care responsibilities from the start. Moreover, top hospitals in the state are likely to notice applicants with BSNs attached to their names. California State University-Bakersfield offers a three-year Bachelor of Science in Nursing program designed for more traditional students. The competitive-entry program is impacted so candidates should make sure they submit all required information when applying.
Find out more about California Accelerated BSN Programs.
Bakersfield RN Program NCLEX-RN Pass Rates
Top Ranked Accredited Nursing Programs in Bakersfield
Listed below are the top nursing schools in Bakersfield based on our RegisteredNursing.org RN program rankings for California out of 132 other accredited programs offered in the state:
California State University, Bakersfield - #7
RN to BSN Programs in Bakersfield, CA
With a focus on cost savings and efficiency, RN to BSN programs in Bakersfield, CA are designed for time-strapped working nurses who have been on the fence about completing their degrees. Bridge programs are intensive and require fewer courses to complete than traditional degree offerings, which is why they are often preferred for working professionals.
RN to BSN Programs
The RN to BSN bridge enables working Registered Nurses to progress in their vocations without having to spend time taking extra courses that don't directly relate to their profession. Unitek College in Bakersfield, California has in its catalog an online RN to BSN pathway that saves students both time and money. Students who transfer in the maximum number of credits are eligible to complete the Bachelor of Science in Nursing degree in about a year.
Find out more about California RN to BSN Programs.
APRN & Nurse Practitioner Programs in Bakersfield, CA
Always a trend-setter, the state of California allows Advanced Practice Registered Nurses (APRNs) to provide higher levels of care to patients thereby addressing the impending shortage of healthcare professionals. Registered nurses with unencumbered licenses in Bakersfield are in a good position to earn advanced degrees in order to attain this in-demand, competitively compensated jobs.
MSN Programs
Perform patient assessments, diagnoses, and treatments with very little physician oversight when you become a Family Nurse Practitioner. California State University-Bakersfield offers a Master's of Science in Nursing with the FNP concentration. Graduates are readied to treat patients across the full lifespan for both acute and chronic conditions. The recognized program, which has a 20-year history, is offered in small cohorts and can be finished in approximately two years.
Find out more about California Nurse Practitioner Programs.