Nursing Programs in Charleston, WV
A career in nursing is a rewarding career path with a variety of specialties and work environments to choose from. With an aging population nationwide, nursing as a profession is expected to grow over the next several years providing nurses with a bright career outlook. If you are interested in starting a career in nursing, or if you're an experienced nurse who wants to expand your skill set, there are accredited nursing programs available to you in the Charleston area as well as online to turn your dreams of nursing into a reality.
To get started in nursing or to advance your nursing career, check out our accredited program listings sections below: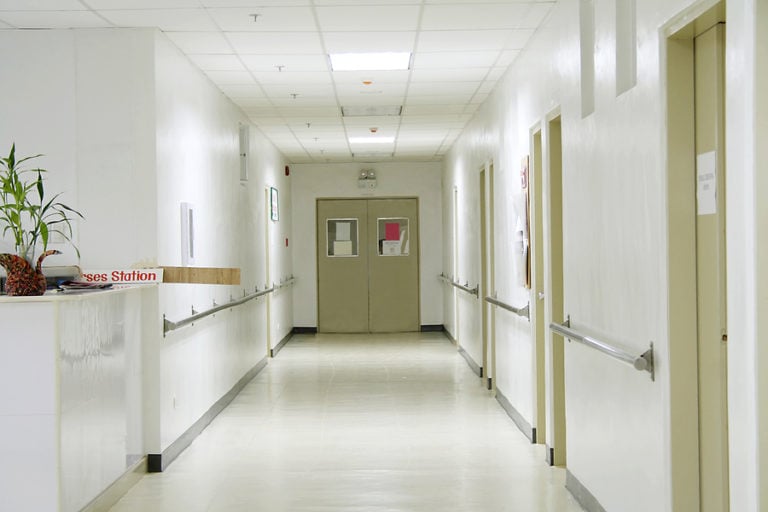 Entry-Level ADN & BSN Programs in Charleston, WV
The place to begin your career as a registered nurse is an entry-level program. There are several entry-level program types to choose from, including LPN to RN programs, which are designed for licensed practical nurses who wish to become registered nurses, as well as Associate's Degree in Nursing programs (ADN) and of Science in Nursing (BSN) programs. All three of these program types prepare students for the NCLEX licensing exam and for their first jobs are RNs, though there are some differences in curriculum and outcomes.
LPN to RN Programs
For experienced LPNs who would like to advance their careers in nursing and earn a higher salary, an LPN to RN program may be a good fit. LPN to RN "bridge" programs take into account previous LPN coursework and professional experience and provide a streamlined pathway to either an ADN or BSN degree for students. Bridge Valley Community & Technical College offers an advanced placement LPN to ADN program that prepares students for the licensing exam and for entry-level RN positions in a variety of settings.
ADN Programs
ADN programs provide students with a solid foundation of nursing principles and clinical practice skills, generally over the course of two years of study. Bridge Valley Community & Technical College offers an ADN program with a combination of general education courses with nursing major courses, such as health assessment and diagnostics, nursing pharmacology, drug and dosage calculations, and professional nursing and health system concepts.
Direct-Entry BSN Programs
Increasingly, healthcare employers are looking for entry level nurses with a bachelor's degree in nursing. As such, BSN programs are rising in popularity as entry-level nursing education programs. BSN programs, such as the one offered at the University of Charleston, are generally four-year full-time programs, and provide additional curriculum not typically included in ADN programs, such as mental health care, nursing research, pediatrics, medical/surgical and preventative care.
Find out more about West Virginia Accelerated BSN Programs.
Charleston RN Program NCLEX-RN Pass Rates
| | Charleston | West Virginia |
| --- | --- | --- |
| NCLEX-RN Students Total | 180 | 1,170 |
| NCLEX-RN Students Passed | 156 | 993 |
| NCLEX-RN Pass Rate | 86.7% | 84.9% |
Top Ranked Accredited Nursing Programs in Charleston
Listed below are the top nursing schools in Charleston based on our RegisteredNursing.org RN program rankings for West Virginia out of 27 other accredited programs offered in the state:
BridgeValley Community & Technical College - #5
University of Charleston - #9
School
Contact Information

BridgeValley Community & Technical College

2001 Union Carbide Drive

South Charleston

,

WV

25303

(304) 205-6600

University of Charleston

BSN

Campus

Top Ranked West Virginia Program: #9 of 27

2300 Maccorkle Ave SE

Charleston

,

WV

25304

(304) 357-4835

West Virginia Junior College Charleston

5514 Big Tyler Rd

Cross Lanes

,

WV

25313

(304) 769-0011
RN to BSN/MSN Programs in Charleston, WV
RN to BSN Programs in Charleston, WV
Many nurses with their ADN degree are interested in going back to school to earn their BSN in order to secure a higher paying job or move into a more advanced role in their organization. These nurses would benefit from specially designed RN to BSN "bridge programs," which provide an accelerated pathway to a BSN degree for experienced RNs.
RN to BSN Programs
While there are no traditional on-campus RN to BSN programs in the Charleston area, there are a number of online options, which provide students with the flexibility to take classes and complete assignments whenever it is convenient for them. This flexibility is especially valuable to working nurses who need to fit in schoolwork around their busy work schedules, which may include nights and/or weekend hours. The University of Charleston offers an online RN to BSN program that includes 8 week-long courses, with a combination of core, foundational and nursing courses that may be completed in one year (3 semesters) of study.
Find out more about West Virginia RN to BSN Programs.
School
Contact Information

University of Charleston

2300 MacCorkle Ave SE

Charleston

,

WV

25304

(800) 995-4682