Best Nursing Schools in West Virginia
Selecting the best nursing school in West Virginia can be difficult. To make the process easier first look for a school that supports students towards licensure and beyond. A great way to measure this is through NCLEX-RN "pass rates." We have ranked the top 10 nursing schools in West Virginia by analyzing current and historical NCLEX-RN "pass rates", meaning the percentage of graduates who pass the exam, out of the 26 RN programs in the state. Programs reviewed include schools that offer an Associate in Nursing (ADN/ASN), BSN, or Direct-Entry MSN Degree.
For more information on our top nursing school rankings, see our Methodology Page (https://www.registerednursing.org/rn-ranking-methodology/).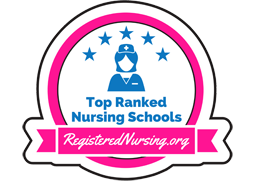 26

10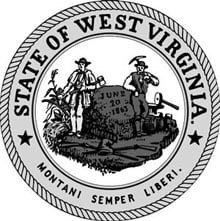 West Virginia may be small, but that doesn't mean nursing jobs in the state are scarce. With over 30 hospitals and nearly 6,000 staffed beds, registered nurses are in demand. In fact, West Virginia has one of the highest concentrations of registered nursing jobs in the nation, according to the Bureau of Labor Statistics. There are also an astonishing 107 Health Professional Shortage Areas (HPSAs) in West Virginia. HPSAs are designated as having shortages of primary medical care, dental or mental health providers. Opportunities for skilled registered nurses in West Virginia are plentiful, with a competitive average salary of roughly $61,780 per year, with the potential to earn more for experienced nurses with advanced nursing degrees.
For RN bridge programs visit:
ADN Programs in West Virginia
If you are looking to get your Associate's Degree in Nursing (ADN), West Virginia has plenty of schooling options. An ADN is one of the quickest routes to becoming a registered nurse, as it is a 2-year program.
The state boasts over 10 different schools that offer an ADN program accredited by West Virginia's Board of Examiners for Registered Professional Nurses. Many of the schools are community/junior colleges or technical colleges, although some state universities offer the ADN program as well.
What to Look For in an ADN Program in West Virginia
Finding a good ADN program in the state involves considering many factors. You want to focus on a school that will prepare you for your licensure exams. Some other important items to consider include:
Accreditation
You will want to find a school that has legitimate accreditation to ensure that it's up to industry standards. Aside from an accreditation from a national organization like the Accreditation Commission for Education in Nursing (ACEN), you will also want to look for schools that hold accreditation from local places like the West Virginia Council for Community and Technical College Education and the West Virginia Board of Examiners for Registered Professional Nurses.
Licensing
You will want to ensure that upon completing the ADN program at your preferred school that you will be eligible to take the National Council Licensure Examination for licensure as a Registered Nurse (NCLEX). In 2015, 86.7% of West Virginia new nurse graduates that took the NCLEX received a license.
Program Outcomes
It is wise to inquire about statistics regarding your school's ADN program. The following are all good indications of the school's reputation:
Graduation rate
Licensure exam pass rate
Graduate satisfaction
Employment rate
Fairmont State University, located in Fairmont, West Virginia, is a great example of a school that offers an accredited ADN program.
ADN Program Admission Requirements in West Virginia
While each specific school may have its own set of specific requirements, most ADN programs in the state have these basic requirements to be accepted into the ADN program:
Applicant must meet general admission requirements of the school
Must meet the minimum overall GPA (in many cases 2.0 or higher)
Must submit ACT, SAT or COMPASS scores
Must complete the Test of Essential Academic Skills (TEAS) admission test with a proficient or higher score
Must submit a completed health form and pass a criminal background check
Tuition and Costs of ADN Programs in West Virginia
Tuition can vary from school to school, but it's important to remember that there are other costs associated with ADN programs aside from just tuition. Textbooks, fees, and uniforms are all examples of costs you may incur, and these may or may not be included in the price of your school's tuition. As an example, the estimated cost for the 2-year ADN program at St. Mary's School of Nursing through Marshall University in Huntington, West Virginia is roughly $13,000 for in-state students. This cost includes extras such as textbooks, fees, and uniforms.
Advantages of ADN Programs
Since there is a nursing shortage in West Virginia, the main advantage to getting your associate's degree in nursing is that it's a short 2-year program and you'll have the ability to enter the workforce faster. It's also more affordable than going through longer programs. Community and technical colleges also tend to have more flexible class schedules, meaning that an ADN is a great choice if you are looking to transition to a new career but are still working full-time.
LPN to RN Programs in West Virginia
For those who have already completed Licensed Practical Nursing (LPN) education, there are accelerated pathways to an RN degree. LPN to RN programs help nurses transition to this higher-level profession, often much faster than a traditional program typically takes. This specialized pathway gives students credit for prior nursing courses completed in their LPN curriculum.
LPN to ADN/BSN Programs
Students choosing the LPN to RN pathway have a choice in which degree they want to end up with; they can choose to earn an ADN or a BSN degree through the program. The LPN to ADN choice is the shortest, usually taking just a few semesters of study to complete. Bluefield State College is one example of a college offering this LPN to ADN pathway in the state. For those who choose to earn a bachelor's degree, the LPN to BSN program takes a little longer than it's ADN counterpart. Phillipi's Alderson Broaddus University offers a 36-month LPN to BSN program for students interested in a more intensive nursing education.
Admissions requirements for West Virginia LPN to RN programs may include:
Minimum high school/college GPA
Active LPN license
Completion of all prerequisite courses with a passing grade
Preference may be given to students with professional LPN experience
BSN Programs in West Virginia
With a little more schooling, you can earn your Bachelor's of Science in Nursing (BSN). There are around 6 schools in the state with BSN programs that are accredited by West Virginia's Board of Examiners for Registered Professional Nurses. These 4-year programs allow for advanced earning potential and greater nursing career prospects than an ADN alone. Many of the big universities offer BSN programs.
What To Look For in a BSN Program in West Virginia
Like ADN programs, you'll want to find a reputable and accredited school for your BSN program. Many schools in the state also offer an RN to BSN program, so that if you already hold an ADN or LPN license, you can continue on and earn your BSN.
The University of Charleston, located in Charleston, West Virginia, is an excellent example of a school that has an accredited BSN program.
BSN Program Length in West Virginia
BSN programs are 4 years in length. However, if you are already an RN, you can earn your BSN in approximately 2 years.
BSN Program Admission Requirements in West Virginia
While admission requirements will vary from school to school, many of the BSN programs in the area will have these general requirements:
Cumulative GPA of 2.75 or higher
Test of Essential Academic Skills (TEAS) score of 62% or higher
Tuition and Costs of BSN Programs in West Virginia
Tuition costs will for the BSN program will fluctuate depending on which school you choose, and similar to the ADN programs, you will need to factor in additional costs. As an example, tuition for the BSN program at West Virginia Wesleyan College in Buckhannon, West Virginia is $14,287 per semester for all students carrying 12 through 17 credit hours of work. This does not include the additional expenses of uniforms, professional equipment, exams and fees, background checks, books, and travel.
Advantages of BSN Programs
BSN programs are beneficial due to the increased earning power a nurse with a BSN holds. More career advancement opportunities also tend to be present when you hold a BSN. Don't forget that there are also many RN to BSN programs for nurses who want to advance with a BSN.
MSN Programs in West Virginia
A Master of Science in Nursing (MSN) is an advanced nursing degree for those who want to become advanced practice registered nurses (APRNs). This advanced degree can lead to nursing jobs including Clinical Nurse Specialist, Certified Nurse Midwife, and Nurse Practitioner, among other nursing specialties.
There are more than 3 schools in the state that offer MSN degrees accredited by West Virginia's Board of Examiners for Registered Professional Nurses.
MSN Program Length in West Virginia
An RN to MSN program can last roughly 3 years, depending on the school and the previous coursework the student has taken.
MSN Admission Requirements in West Virginia
While admission requirements for an MSN vary from program to program, here are some typical requirements you can expect from nursing schools in the state:
Graduate of an accredited BSN program
Possess an RN license
Minimum 3.0 on all previous college work
Submission of official transcripts and letters of recommendation
Tuition and Costs of MSN Programs in West Virginia
Costs for MSN programs vary. As an example, Wheeling Jesuit University, located in Wheeling, West Virginia, charges $665 per credit for their MSN program, as well as a $130 per semester technology fee, a $212 per course audit fee, and a $265 graduation fee, among other fees.
For NP programs visit:
Getting a West Virginia Nursing License
West Virginia regulations for nursing licensure requires candidates to file their application online for either examination process or by endorsement. Both processes also require submitting further information.
Applying for licensure by examination you must also include this supporting documentation:
Verification of education
Register for NCLEX – passing score upon completion
Criminal Background Check – with fingerprints
Passport type photo 2"x 2" – signed and dated
Affidavit notarized
Certification 1 & 2 – to be signed by the appropriate designate
Applying for licensure by endorsement you must also include these documents with your completed/notarized application:
Passport type photo 2" x 2" – signed and dated
Verification of licensure – either by request form or through NURSYS
Learn more about WV RN license requirements at the West Virginia RN Board.
Accelerated Nursing Programs in West Virginia
If you could see yourself in 12 to 18 months graduating from a degree program, would you take the opportunity? The short timeframe needed to complete the accelerated BSN program at one of the few state programs is exactly 12 to 18 months for completion. Programs are intensive and rigorous due to the course load and clinical hours required, and additional courses will have to be taken prior to entry into the program if you do not meet all of the entrance criteria. Additional costs in tuition fees are possible due to these courses and a number of other factors. Look at each college program to decide which program best fits your needs.
Are we missing your school's program or need to update information listed? Please contact us so we can make the necessary changes.
Recent Articles
Cities in West Virginia