Best West Virginia RN to BSN Programs
Last Updated/Verified: Jan 16, 2020
Jump to Section
Use the drop down menu below to jump to a specific section.
With an aging population and sweeping healthcare changes, nurses are more in demand than ever. ADN RNs - those with an Associate's Degree in Nursing - are adept at bedside care, but may find that they are not the ideal candidate for more complex roles or leadership roles in their organization. The answer of course is to consider going back to school. With a number of RN to BSN programs available throughout the state, there has never been a better time for nurses to upgrade their qualifications.
2019 - Best Online RN to BSN Programs in West Virginia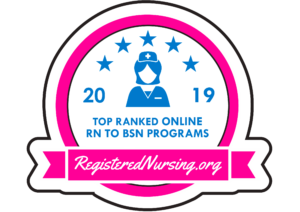 ADN and diploma-holding RNs can increase their earning potential and open themselves up to more employment opportunities by returning to school to earn a Bachelor's of Science in Nursing (BSN). Fortunately, there are specialized RN to BSN programs designed specifically for this task. For those wanting extra convenience, online RN to BSN programs allow students to complete their coursework on their own terms. Many students agonize over which program to choose, so we have ranked the top online RN to BSN programs in West Virginia to make the decision a little easier. Take a look at our rankings below and take the first step toward a higher paying nursing career today.
For more information on our top nursing school rankings, visit our Methodology Page (https://www.registerednursing.org/rankings-methodology/).
#1
Wheeling Jesuit University

Wheeling, WV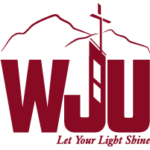 Wheeling Jesuit University's RN to BSN program is designed especially for working RNs to complete their bachelor's degree. The online format allows for flexibility, and clinicals can be arranged in the student's local area. Once students complete the required liberal arts core courses, they are able to complete the core nursing curriculum, which includes courses such as Nursing Issues & Trends, Multisystem Nursing Care, Basic Nursing Research, and more.
Tuition & Fees:
Quick Facts:
Private Non-Profit 4-Year
Faith-based school
RN to MSN option also available
#2
Marshall University

Huntington, WV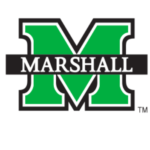 RNs who need to fit in their studies with work or other obligations can opt for Marshall University's online RN to BSN program, which offers courses fully online on a part-time basis. The online coursework is asynchronous, meaning students don't need to log on at specific times. Enrolled students complete a core curriculum which includes general ed courses, as well as nursing courses which emphasize research, clinical knowledge, and ethical nursing practice.
Tuition & Fees:
Quick Facts:
Public 4-Year
Individualized plans of study
Spring and Fall semester admissions
#3
University of Charleston

Charleston, WV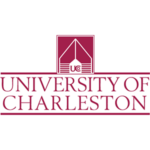 With over 50 years of experience educating nurses, the University of Charleston is a great place to continue a nursing degree. UC's fully online RN to BSN program can be completed in just one year (3 semesters) of full-time study with no residency requirement. The curriculum is designed around evidence-based care to meet the diverse needs of the community. Graduates of the program enjoy enhanced career mobility to become leaders in the industry.
Tuition & Fees:
Quick Facts:
Private Non-Profit 4-Year
50 credit hours awarded to licensed RNs
Courses are 8 weeks in length
Admissions Requirements for West Virginia RN to BSN Programs
After spending time in the workforce, entering university can be a daunting experience. To ease you through the transition, we've compiled a list of the most common admissions requirements for nurses who want to enter a RN to BSN program at a university near them. Criteria generally look like the following:
Have been accepted unconditionally to the university of your choice
Submit a copy of your diploma from a regionally accredited ADN program
Have maintained a GPA of 3.0 (cumulative) through prior ADN program
Have a nursing license active in West Virginia and in good standing
Have been employed as a nurse for a period of more than one year
RN to BSN Classes & Courses
Offered through the Robert C. Byrd Health Sciences Center at West Virginia University in Morgantown, the RN to BSN encourages licensed registered nurses to continue their degree with as little as three semesters of study. This school's progression plan has course offerings like the following:
NSG 371 Leadership
NSG 333 Ethics
NSG 372 Safety, Quality, Information Technology
NSG 461 Health Policy & Finance
Online RN to BSN Programs in West Virginia
Nurses in West Virginia can pick from about a dozen public or private university RN to BSN programs that will help them achieve their baccalaureate degree in the field. Programs are accredited through the Accreditation Commission for Education in Nursing (ACEN) or the Commission on Collegiate Nursing Education (CCNE) as a measure of due diligence and partnership between federal legislators, the state's Board of Nursing, participating universities, and individual RNs.
Featured Online School
Davis & Elkins College offers a 1-year RN to BSN program that is completely online. Designed for working nurses, the program grooms students with the experience, theory and leadership skills they need to make the next move in their career. With three start dates throughout the year, the program is flexible - there's no better time to start working on your future!
Admissions and Program Length
Marshall University provides RNs with a diverse background of education against which to learn clinical practice and evidence-based research to support their patient interactions. Part-time study means that nurses can continue to work and finish their degree in one to two years depending on their transfer portfolio.
Tuition and Cost of Attendance
The cost for West Virginia RNs to take part in Bluefield State University's online RN to BSN program is about $270 per credit hour. Due to the distance education structure of the program, housing and food costs are not included in the fee structure, however, a number of administrative and program fees are collected in addition to tuition."
Does an RN to BSN Increase My Salary?
As the North American population ages, nurses need to learn and do more in their role. With healthcare advances, nurses can learn so much more about today's caregiving in addition to bedside nursing. With the number of RN to BSN programs that have flourished through the state, it looks as though the healthcare field will continue to expand for some time to come. Nurses with their BSN degree will likely be considered for hire before ADN nurses for the following positions nurse educator, nursing home manager, pediatric nurse, and many more.
RN to BSN Salary Comparison in West Virginia
With additional academic credentials, additional pay shouldn't be a surprise for nurses. The bottom range of salary for nurses in West Virginia is about $40,000 per year, likely this is the range for nurses with an ADN degree start. However, with an additional two years of schooling, the salary for nurses goes up to an average of almost $57,000 per year. A small amount of extra schooling can make a big difference year-on-year for salary expectations and opportunities.
2020 List of RN to BSN Programs in West Virginia
West Virginia has come on board with the movement that a Bachelor's of Science in Nursing is the preferred education standard. In supporting the upward trend there are more than 10 colleges offering a RN to BSN programs, some of which offer tuition assistance, online studies for distance learning, or earning your degree while working. Nurses that receive their degree have reported higher salaries and more job opportunities in comparison to that of an ADN nurse. Salaries depend upon location and specialty, but can be up to $10,000 more annually with a BSN degree.
Find RN to BSN Programs By City:
Program
Website

American Public University System

Online

School of Health Sciences

111 West Congress Street

Charles Town

,

WV

25414

(703) 965-4219

apu.apus.edu

Bluefield State College

Online Campus

School of Nursing and Allied Health

219 Rock Street

Bluefield

,

WV

24701

(304) 327-4144

bluefieldstate.edu

Davis & Elkins College

Online

Division of Nursing

100 Campus Dr

Elkins

,

WV

26241

dewv.edu

Fairmont State University

Campus

School of Nursing

1201 Locust Avenue

Fairmont

,

WV

26554

(304) 367-4767

fairmontstate.edu

Marshall University

Online

School of Nursing

1 John Marshall Dr

Huntington

,

WV

25755

marshall.edu

Salem International University

Campus

School of Nursing

223 W Main St

Salem

,

WV

26426

salemu.edu

Shepherd University

Campus

Department of Nursing Education

301 North King Street

Shepherdstown

,

WV

25443

(304) 876-5344

shepherd.edu

University of Charleston

Online

School of Health Sciences

2300 MacCorkle Ave SE

Charleston

,

WV

25304

(800) 995-4682

ucwv.edu

West Liberty University

Online Campus

Department of Health Sciences

208 University Drive

West Liberty

,

WV

26074

(304) 336-8108

westliberty.edu

West Virginia University

Online

School of Nursing

One Waterfront Place, P.O. Box 6009

Morgantown

,

WV

26506-6009

(304) 293-6521

nursing.hsc.wvu.edu

West Virginia University at Parkersburg

Online

Nursing and Health Sciences Division

300 Campus Drive

Parkersburg

,

WV

26104

(304) 424-8000

wvup.edu

Wheeling Jesuit University

Online

Department of Nursing

316 Washington Avenue

Wheeling

,

WV

26003

(304) 243-2322

wju.edu
Are we missing your school's program or need to update information listed? Please contact us so we can make the necessary changes.