Nursing Programs in Colorado Springs, CO
The nursing shortage in Colorado Springs, Colorado is reaching critical levels according to a recent news story with area colleges doing all they can to offer more educational programs. It's widely known that a lack of qualified nurses can negatively affect patient care, so colleges and hospitals around the city are partnering up to solve the problem. By offering year-round admission schedules, evening and weekend classes, and online course options, colleges are hoping to attract more qualified applicants. LPNs, RNs and APRNs can expect to earn a competitive wage in Colorado Springs.
To get started in nursing or to advance your nursing career, check out our accredited program listings sections below: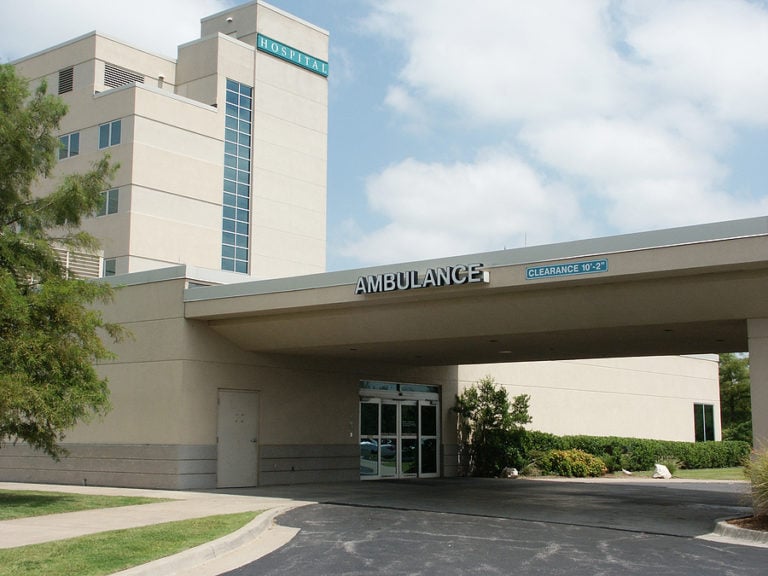 Entry-Level ADN & BSN Programs in Colorado Springs, CO
Changing careers is rarely easy but if you've ever thought about having a job helping others, there's never been a better time to consider nursing. With a shortage of nurses in Colorado Springs and surrounding Colorado communities, area colleges have simplified the enrollment process so applicants can readily enter ADN and BSN programs.
ADN Programs
With an Associate's Degree in Nursing (ADN), nurses can earn a beneficial wage for themselves and their families while improving health outcomes for patients. Pikes Peak Community College, which has several locations in and around Colorado Springs, offers a comprehensive two-year nursing program that enables graduates to sit for the NCLEX. Graduates are prepared to provide holistic patient care and treatment in a number of healthcare settings.
Direct-Entry BSN Programs
Top healthcare employers prefer to hire registered nurses with Bachelor's Degrees. As such, it makes sense to start your nursing career with a BSN. Fully accredited by CCNE, the University of Colorado, Colorado Springs, offers traditional and accelerated BSN programs for entry-level and experienced nurses. The programs provide a generalist nursing curriculum focusing on clinical fundamentals while also introducing students to specialties. The accelerated option is designed for those with a four-year degree who wish to transition into nursing.
Find out more about Colorado Accelerated BSN Programs.
Colorado Springs RN Program NCLEX-RN Pass Rates
Top Ranked Accredited Nursing Programs in Colorado Springs
Listed below are the top nursing schools in Colorado Springs based on our RegisteredNursing.org RN program rankings for Colorado out of 28 other accredited programs offered in the state:
Pikes Peak State College - #2
RN to BSN Programs in Colorado Springs, CO
Many working registered nurses would like to pursue advanced education but have had to put those aspirations on hold due to perceived costs and time commitments. Recognizing this dilemma, colleges in Colorado Springs offer bridge RN to BSN tracks that are competitively priced and have accommodating schedules to encourage more RNs to further their education.
RN to BSN Programs
Registered Nurses may want to earn their bachelor's degree but believe they don't have the time due to busy work and home schedules. Because of online education programs such as the bridge RN to BSN program offered by Colorado Technical University, RNs with an active license can complete their Bachelor's of Science in Nursing degree in less than a year. The accredited program was designed to make the most of previously earned credits.
Find out more about Colorado RN to BSN Programs.
APRN & Nurse Practitioner Programs in Colorado Springs, CO
Advanced Practice Nurses can serve as patients' primary care provider as well as prepare patient treatment plans. Registered Nurses in Colorado Springs can receive the necessary training to become Nurse Practitioners, leaders, or other specialists by enrolling in a Master's of Science in Nursing program.
MSN Programs
Nurses with advanced degrees can gain the education and training they need to work independently in clinics and provide patients with primary care. Though earning a Master's of Science in Nursing requires hard work, many Colorado Springs MSN programs have eliminated class scheduling conflicts. The University of Colorado, Colorado Springs, offers an online MSN program with specializations in Primary Care Adult, Family or Mental Health Nurse Practitioner.
Find out more about Colorado Nurse Practitioner Programs.