Colorado RN to BSN Programs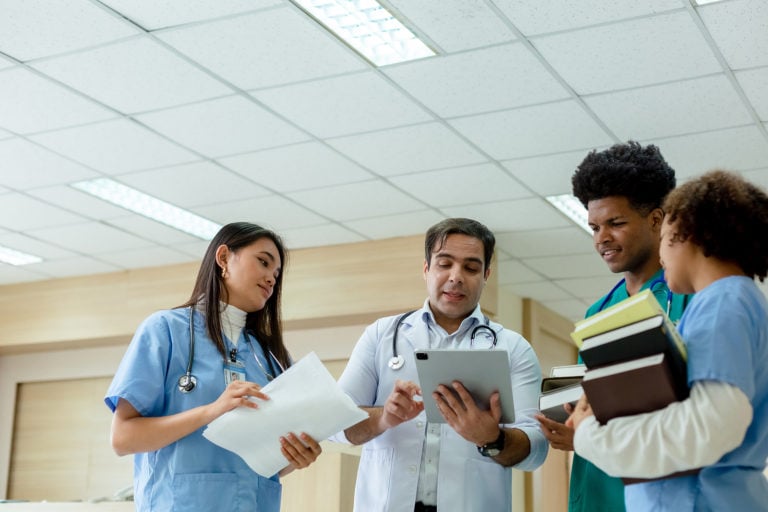 Colorado registered nurses (RNs) who want to become leaders in the nursing profession are increasingly pursuing Bachelor of Science in Nursing degrees. Fortunately, the state offers many RN to BSN programs, both online and in-person, to help RNs reach the next level of their careers. If you have completed an Associate's Degree in Nursing and want to earn more money, the RN to BSN program was made for you.
2023 - Best Online RN to BSN Programs in Colorado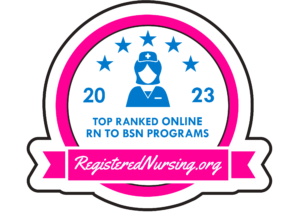 Colorado RNs looking to earn greater salaries and enter into higher level leadership roles are turning to RN to BSN bridge programs to achieve their goals. Those who hope to stay employed while earning their BSN degree can enroll in one of the state's excellent online RN to BSN program options. To make choosing the right program easier, we have ranked Colorado's top online RN to BSN programs below. Take your nursing education to the next level with one of these convenient online options!
For more information on our top nursing school rankings, visit our Methodology Page (https://www.registerednursing.org/rankings-methodology/).
Admissions Requirements for Colorado RN to BSN Programs
Meeting the entrance requirements is crucial for entering a good RN to BSN program; exceeding the requirements is even better. Many programs are competitive and this will give you the best chance of gaining admission to your top choice. Below is an example of the types of requirements you might come across when researching Colorado programs:
Minimum GPA of 2.5
Have an active, unrestricted RN license from the United States
RN to BSN Classes & Courses
RN to BSN programs consist of a mix of general education, core nursing courses, and electives. At Colorado Technical University, the following core nursing courses are offered as part of their RN to BSN program:
Challenges and Trends in Contemporary Nursing
Population-Based Nursing
Safety and Quality Improvement in Nursing Practice
Innovation in Nursing
Online RN to BSN Programs in Colorado
Many schools are offering RN to BSN programs online to accommodate busy working RNs. These programs are just as academically rigorous as their in-person counterparts but offer more flexibility in coursework completion and start dates.
Admissions and Program Length
The length of RN to BSN programs can fluctuate based on how many general education courses are needed. Many RNs are able to transfer some credits over from their ADN education. In any event, the program will typically need you to complete certain prerequisite general courses before you can take your core nursing courses. Most students can complete the coursework in about 18 months, with programs starting as frequently as 5 times a year.
Tuition and Cost of Attendance
Going back to school via an RN to BSN program is more attainable than you might think. While tuition and fees will differ between schools, the cost for the RN to BSN program through Metropolitan State University of Denver is estimated at $4,082 per semester.
Does an RN to BSN Increase My Salary?
Registered nurses who hold a BSN have many more nursing options than those with lower degrees, and these options tend to be of a higher caliber. Emergency room nurses, pediatrics nurses, surgery nurses, and other specialty nursing jobs are within reach of an RN who holds an advanced degree. These prestigious jobs also come with a higher paycheck, much to the delight of most working nurses.
RN to BSN Salary Comparison in Colorado
Registered nursing salaries upon completion of an RN to BSN program can fluctuate based on many things, like whether or not you live in a big city or a smaller outskirt, and how much experience you have in general. Payscale reports that nurses in Denver, CO, make between $53,000 and $84,000 annually. RNs wanting to earn at the higher end of the range will want to be sure they have at least a BSN degree.
2023 List of RN to BSN Programs in Colorado
Shortages in nursing care is what the state of Colorado faces in the future, so to circumvent the impact this will have on their patients, Colorado is supporting actively practicing nurses, as well as up-and-coming nurses to further their education by earning a Bachelor's of Science in Nursing (BSN) degree. Nurses with qualifications as a BSN degree have been known to earn higher salaries, and obtain more possibilities to advance their careers. Colorado BSN nurses can potentially earn more than $5,000 more per year than an ADN, and are more likely to be hired for specific opportunities, which makes the money spent on your education worth more than think.
Find RN to BSN Programs By City:
Alamosa, CO
Aurora, CO
Colorado Springs, CO
Denver, CO
Glenwood Springs, CO
Grand Junction, CO
Greeley, CO
Lakewood, CO
Are we missing your school's program or need to update information listed? Please contact us so we can make the necessary changes.