Nursing Programs in Green Bay, WI
As the third-largest city in the state of Wisconsin, the Green Bay area is home to a wealth of employment options for those in the healthcare industry. Among the top 10 employers in Green Bay are several medical providers and companies, including Bellin Health, Humana, Aurora Health Care, and UnitedHealthcare. Registered nurses in Green Bay make an average annual salary of $66,096 according to Payscale.com, which ranges up to $87,000 annually depending on experience and education level. Along with a number of potential employers for aspiring nurses, there are also a number of great training options for nurses at every stage of their careers, from those just starting out to those who want to build on their existing experience and skills.
To get started in nursing or to advance your nursing career, check out our accredited program listings sections below: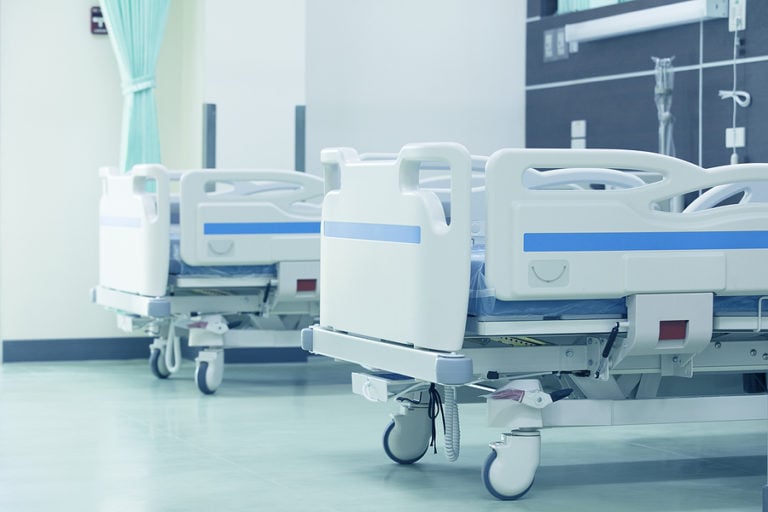 Entry-Level ADN & BSN Programs in Green Bay, WI
For those new to the profession, an entry-level nursing program is the first step toward full-time employment as a nurse. Program options in the Green Bay area include LPN to RN bridge programs, ADN and BSN options, many of which are offered on part-time or flexible schedules, making it easier than ever to earn your degree in nursing.
LPN to RN Programs
Licensed Practical Nurses provide much of the basic care for patients in nursing homes and long-term care facilities, including bathing, feeding, and dressing, and sanitizing patient rooms. For many LPNs, the jump to becoming a registered nurse is a logical next step in advancing their careers. Specially designed LPN to RN bridge programs provide an accelerated pathway to becoming an RN. Rasmussen College offers an LPN to RN program that can be completed in as few as 12 months of on-campus and online study that culminates in the Associate's Degree in Nursing.
ADN Programs
The Associate's Degree in Nursing (ADN) trains nurses to provide safe and ethical care to a diverse population of patients with compassion and skill. ADN programs prepare nurses for employment in nursing homes, home healthcare, hospitals and assisted living environments. Northeast Wisconsin Technical College offers an ADN program with a 98 percent pass rate on the state's written competency exam. Their program takes 8 weeks to complete and is also offered on a flexible schedule.
Direct-Entry BSN Programs
An increasingly popular entry-point to the nursing field as the demand for bachelor-educated nurses grows among healthcare employers, many students choose to complete their Bachelor's Degree in Nursing (BSN). Nurses with their bachelor's degrees have been shown to make fewer errors and improve patient outcomes, making this degree a sought-after requirement for top hospitals and healthcare facilities. Bellin College offers a traditional four-year BSN degree program that includes coursework and clinical experience in nursing leadership, community and public health, adult, pediatric, and geriatrics health care, and more.
Find out more about Wisconsin Accelerated BSN Programs.
Top Ranked Accredited Nursing Programs in Green Bay
Listed below are the top nursing schools in Green Bay based on our RegisteredNursing.org RN program rankings for Wisconsin out of 42 other accredited programs offered in the state:
Bellin College - #8
Fox Valley Technical College - #3
Northeast Wisconsin Technical College - #15
School
Contact Information

Bellin College

BSN

Campus

Top Ranked Wisconsin Program: #8 of 42

3201 Eaton Rd

Green Bay

,

WI

54311

(920) 433-6699

Fox Valley Technical College

1825 N Bluemound Dr

Appleton

,

WI

54912

(920) 735-5645

Northeast Wisconsin Technical College

ADN

Campus

Top Ranked Wisconsin Program: #15 of 42

2740 W Mason St

Green Bay

,

WI

54307

(920) 498-5444

Rasmussen - Green Bay

904 South Taylor Street

Green Bay

,

WI

54303

(920) 593-8400
APRN & Nurse Practitioner Programs in Green Bay, WI
Nurses with advanced degrees often earn higher salaries, have more opportunities for career advancement, and even work as primary healthcare providers for patients in a variety of settings. In fact, nurse practitioners in the Green Bay area earn an average annual salary of $120,000 according to GlassDoor. If you are interested in increasing your skillset and earning an advanced degree, the Green Bay area has a number of training options, many with distance learning formats and flexible class schedules to make it easier to continue working while you earn your degree.
MSN Programs
MSN programs can lead to a number of advanced practice nursing careers, including nurse practitioners, nurse educators, nurse executives, and more. Many MSN programs are offered on flexible schedules or in a distance learning format to accommodate working nurses. The MSN program at Bellin College offers two program tracks: a Family Nurse Practitioner track that is offered in full-time and part-time schedules with a combination of online and face-to-face classes and a Nurse Educator Track that is offered fully online with part-time and full-time study options.
Find out more about Wisconsin Nurse Practitioner Programs.
Post-Master's Certificate Programs
Post-master's certificate programs are designed for experienced MSN-educated nurses who want to learn a new specialty and advance into the next phase of their careers. These academically rigorous programs can really give you a competitive edge when seeking the highest-paid APRN positions in Green Bay. Bellin College also offers its MSN programs as post-graduate certificate programs for advanced practice nurses who are looking to change their career focus.
Find out more about Wisconsin Post-Master's Certificate Programs.
School
Contact Information

Bellin College

MSN ProgramsGraduate Certificate Programs

3201 Eaton Rd

Green Bay

,

WI

54311

(920) 433-6699

University of Wisconsin - Green Bay

MSN Programs

2420 Nicolet Drive

Green Bay

,

WI

54311

(920) 465-2000