Nursing Programs in Houston, TX
Veteran and newbie nurses in Houston, Texas who work in hospitals and medical offices can command a competitive salary of approximately $81,000 per year on average, according to the U.S. Bureau of Labor Statistics (BLS). With a significant shortage of qualified nurses in the state, according to the Texas Center for Nursing Workforce Studies (TCNWS), experts expect salaries to increase in the years to come as the population growth in Houston and its surrounding communities shows no signs of slowing down. RNs can receive greater compensation – and have an abundance of employment options – by choosing to specialize with an advanced degree or certificate.
To get started in nursing or to advance your nursing career, check out our accredited program listings sections below: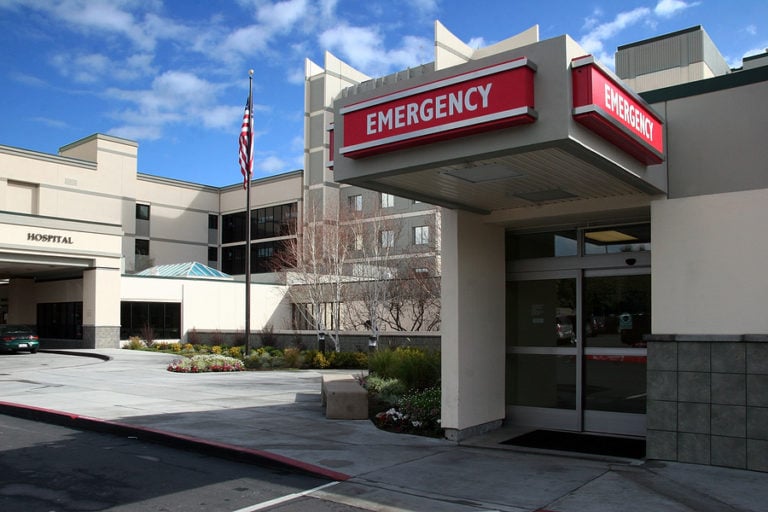 Entry-Level ADN & BSN Programs in Houston, TX
Be of greater service to others and take care of your own needs and the needs of your family by advancing your nursing career. Caring for others for a living is a career choice as well as a calling. Nurses can take advantage of LPN to RN, ADN and BSN programs in Houston, Texas to move forward in their careers.
LVN to RN Programs
Licensed Vocational Nurses spend a lot of time caring for patients' bedside. LVNs who want to have a greater impact on patient care can become Registered Nurses. Accelerated LVN to RN bridge programs, such as the one at Lone Star College in Houston, TX, allow vocational nurses to pursue their Associate Degree in Nursing in three semesters. Because of the intensive, full-time design of the program, most students can only work part-time when completing it. The LVN to RN option prepares students for the NCLEX exam.
ADN Programs
Provide direct care to patients when you earn your Associate Degree in Nursing (ADN). With some of the highest NCLEX exam pass rates in Texas, Houston's Alvin Community College puts its nursing students on the straight path to success.  The ADN program can be completed in two years or less for students with limited transfer credits. The affordably priced college has clinical affiliations with community healthcare facilities as well as the prestigious Texas Medical Center in Houston.
Direct-Entry BSN Programs
Launch your nursing career with a BSN and secure more earning power from the start. Stationed an hour's drive outside of Houston, TX, Prairie View A&M University offers a state of the art Bachelor of Science in Nursing program designed for traditional students. The program provides theoretical and clinical instruction, so students graduate ready to enter the workforce. The University, which historically serves an African American population, offers accelerated options for existing RNs or LVNs.
Find out more about Texas Accelerated BSN Programs.
Houston RN Program NCLEX-RN Pass Rates
Top Ranked Accredited Nursing Programs in Houston
Listed below are the top nursing schools in Houston based on our RegisteredNursing.org RN program rankings for Texas out of 121 other accredited programs offered in the state:
Texas Woman's University - #18
University of Houston - #3
RN to BSN/MSN Programs in Houston, TX
In the next five to ten years, healthcare experts believe RNs with bachelor's degrees will be the norm rather than the exception. As this trend has already begun, why not stay ahead of it by pursuing bridge RN to BSN/MSN programs in Houston, TX.
RN to BSN Programs
Earn more money in less time by completing an RN to BSN program on your schedule.  Registered Nurses with Bachelor's of Science in Nursing degrees go to the top of the application pile for most hospitals. The University of Texas, Health Science Center of Houston offers a flexible and competitively priced bridge offering that prepares graduates for real-world nursing challenges. The program has online and on-ground classes.
Found out more about Texas RN to BSN Programs.
RN to MSN Programs
Nurse Practitioners earn more autonomy and authority providing care to patients. The University of Texas, Health Science Center of Houston offers a mostly online RN to MSN program for nurses seeking to obtain their Master of Science in Nursing with a Family Nurse Practitioner specialization. Students must complete their labs and clinicals on-campus. The fully integrated pathway saves student times and money by allowing them to earn the MSN in one period of admissions without having to complete a BSN.
Find out more about Texas RN to MSN Programs.
APRN & Nurse Practitioner Programs in Houston, TX
Nurses can become practitioners or specialists by enrolling in advanced practice nursing programs that are online, on-campus or a hybrid of both. Major hospitals in Houston, TX may offer their nurses partial tuition reimbursement if they commit to advancing their careers where they are working.
MSN Programs
Not all experienced Registered Nurses will become managers, and that's okay. Those who would like to lead, however, can do so more quickly by earning a Master of Science in Nursing. University of Houston's MSN Administration program focuses on developing leadership skills as well as healthcare business operations. Students have online and on-ground course options for the MSN degree, though clinicals must be completed face to face.
Find out more about Texas Nurse Practitioner Programs.