Texas RN to BSN Programs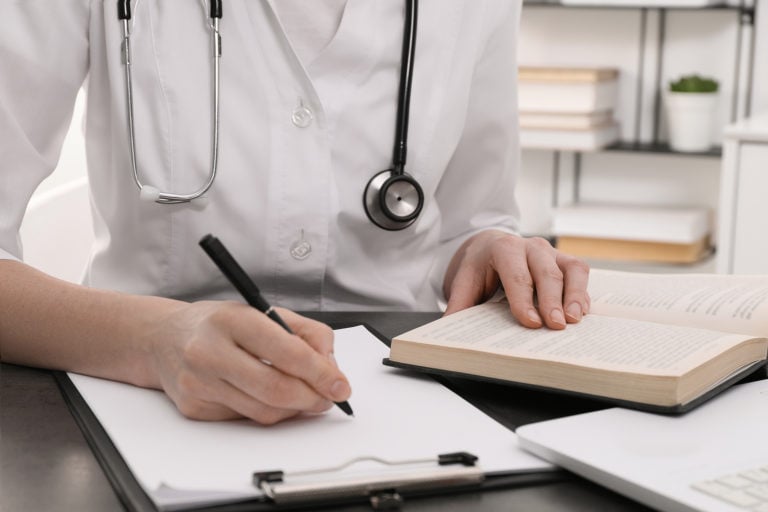 With skilled registered nurses in great demand, many RNs in Texas who have previously completed an Associate's Degree in Nursing (ADN) are choosing to go back to school to earn a Bachelor's of Science in Nursing (BSN). BSN-educated nurses have better job prospects and earn higher salaries, making it an excellent next step for ADN-educated nurses. With both online and campus-based programs available in the state, Texas RNs can find the right fit easily.
2023 - Best Online RN to BSN Programs in Texas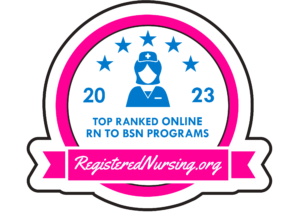 As more healthcare systems make a conscious effort to hire BSN-educated RNs, ADN or diploma-educated nurses in Texas may wonder how they can stay on top of the employment heap. Fortunately, there are many specialized RN to BSN programs designed to fit this growing need, allowing RNs to complete their bachelor's degree in nursing and maximize their employment opportunities. Online RN to BSN programs have also taken off in popularity, as they allow students to complete their education anytime, anywhere. We have ranked the top online RN to BSN programs in Texas to make it a little easier to narrow down the choices. Check out our rankings below and get started today.
For more information on our top nursing school rankings, visit our Methodology Page (https://www.registerednursing.org/rankings-methodology/).
Admissions Requirements for Texas RN to BSN Programs
RNs considering enrollment in an RN to BSN program should first ensure that they meet all the admissions requirements for the school of their choice. Some common program requirements include:
Must have already earned an Associate's Degree in Nursing
Minimum cumulative GPA of 3.5
Current, active RN license in good standing
All prerequisite courses must have been passed with a grade of "C" or higher
RN to BSN Classes & Courses
RN to BSN students can expect to take a mix of nursing courses and electives that build upon prior nursing education. For example, Texas A&M University-Commerce offers the following course titles as part of its RN to BSN program:
Health Assessment
Professional Issues
Rural/Community Health
Nursing Research
Online RN to BSN Programs in Texas
For RNs in need of convenience and flexibility, online RN to BSN programs are an excellent choice. These programs are offered through accredited universities and allow busy working RNs to complete their degree from home. More and more schools in the state are starting to offer this popular option in order to accommodate students' schedules.
Admissions and Program Length
Depending on the prior coursework the student has already completed, and if full-time study is chosen, an RN to BSN program can be completed in as little one year. Part-time students can expect to take a little longer than this to complete the degree. Most schools offer admittance at the beginning of the Fall and Spring semesters, and some students include the Summer semester as well.
Tuition and Cost of Attendance
The cost structure of an RN to BSN program is not unlike that of an ADN program. Students must cover the cost of tuition, fees, and other mandatory expenses (such as course materials). Luckily, financial aid and scholarships are typically available to students who qualify for them. To provide an example of cost, the 2-semester RN to BSN program at the University of Texas Medical Branch's School of Nursing runs approximately $10,000 for Texas residents. This cost includes tuition, university fees, course fees, and books. Out-of-state residents can expect to pay roughly $22,000.
Does an RN to BSN Increase My Salary?
Nurses who hold a BSN degree have better career prospects and can hold a much wider array of nursing jobs than those who hold an ADN. These more advanced nursing careers can lead to higher paychecks and greater upward mobility within the healthcare world, making them highly advantageous to ambitious nurses. Most nurses find that the increased salary and prestige of the nursing positions they hold after completing an RN to BSN program makes the investment in further education worthwhile.
RN to BSN Salary Comparison in Texas
ADN-educated RNs may find that they eventually hit a salary wall, and only a BSN or other advanced nursing degree will allow them to keep moving up. The salary range for an RN in Houston, TX, for example, is between $58,000 and $95,000 annually. Nurses who want to earn at the top of that pay range will need to at least complete a baccalaureate degree.
2023 List of RN to BSN Programs in Texas
Investing in your career goals by taking a Bachelor's of Science in Nursing program could rocket you into career advancement opportunities and salaries that were not as easily attained with an ADN diploma. BSN nurses can earn about $5,000 more annually and are preferred for advancement opportunities over RNs with ADN qualifications. RN to BSN programs are offered at more than 30 different colleges throughout the state, opportunities to earn more monetarily, as well as a higher distinction within your profession, can be earned.
Find RN to BSN Programs By City:
Abilene, TX
Arlington, TX
Austin, TX
Beaumont, TX
Belton, TX
Bryan, TX
Canyon, TX
Corpus Christi, TX
Denton, TX
Edinburg, TX
El Paso, TX
Galveston, TX
Houston, TX
Kerrville, TX
Laredo, TX
Lubbock, TX
Nacogdoches, TX
Stephenville, TX
Texarkana, TX
Tyler, TX
Wichita Falls, TX
Are we missing your school's program or need to update information listed? Please contact us so we can make the necessary changes.