Nursing Programs in Madison, WI
Home to Wisconsin's state capital, the city of Madison offers Midwest-values and small-city living. Known for cheese curds, dairy farms, and frigid winters, staff nurses in Madison earn $70,000 on average or $35 per hour. Healthcare experts predict that nurses in Madison and throughout Wisconsin will be retiring in record numbers over the next several years and are working hard to prevent a nursing shortage. Accelerated nursing programs and reduced-barrier college admissions options at Madison-area universities are serving to address this issue.
To get started in nursing or to advance your nursing career, check out our accredited program listings sections below: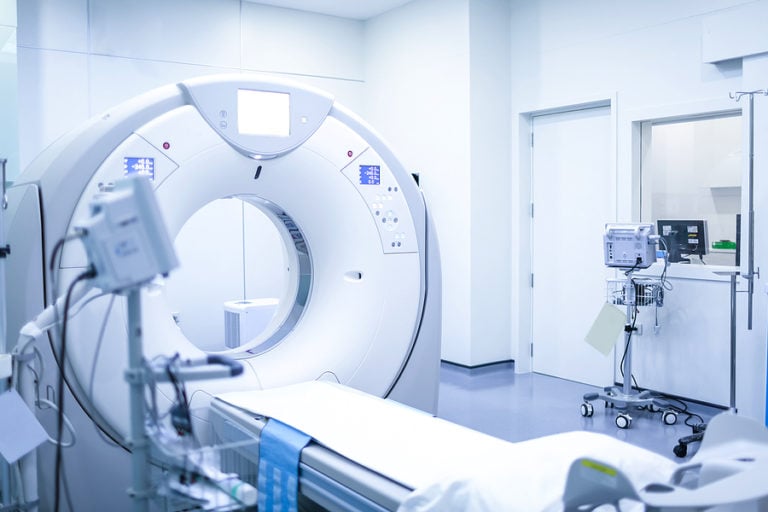 Entry-Level ADN BSN Programs in Madison, WI
Few vocations offer the stability and constancy of nursing. It is a job that will be around for the foreseeable future and though it changes all the time, it won't be outsourced overseas or replaced by advanced technologies anytime soon. If you have ever considered entering this in-demand profession, nursing schools in Madison, Wisconsin offer a range of LPN to RN, ADN, and BSN programs.
LPN to RN Programs
Armed with stellar communications skills and bedside manners, Licensed Practical Nurses or LPNs tend to be the ones who comfort patients and offer assistance after difficult surgeries or procedures. LPNs who want to provide evidence-based patient care can leverage their LPN experience to earn their Associate of Science in Nursing (ASN) and become an RN. Madison Area Technical College (MATC) in Wisconsin offers a flexible LPN to RN option with evening, online and weekend classes.
ADN Programs
Help hospitals provide quality patient care by becoming a registered nurse. Learn nursing fundamentals and gain clinical knowledge by attending classes at publicly supported Blackhawk Technical College, located about 50 minutes south of Madison, Wisconsin. Recognized as offering one of the best ASN nursing programs in the state, graduates are prepared to test for the NCLEX exam. In fact, program graduates have a 98% pass rate, higher than average.
Direct-Entry BSN Programs
Healthcare experts recognize that patients receive higher quality of care when treated by a Registered Nurse possessing a bachelor's degree. As such, more top-tier hospitals and medical centers are requiring that their nurses hold a Bachelor of Science in Nursing. Edgewood College, a liberal arts school, offers a traditional BSN program. Students complete their hands-on clinicals at Madison-area partner hospitals and benefit from one of the lowest instructor-to-student ratios around.  The accredited school primes graduates to take the NCLEX.
Find out more about Wisconsin Accelerated BSN Programs.
Madison RN Program NCLEX-RN Pass Rates
Top Ranked Accredited Nursing Programs in Madison
Listed below are the top nursing schools in Madison based on our RegisteredNursing.org RN program rankings for Wisconsin out of 38 other accredited programs offered in the state:
RN to BSN Programs in Madison, WI
Registered Nurses can put their resumes to the top of the pile when pairing their years of nursing experience with their bachelor's degree. Accelerated or bridge RN to BSN programs allow working RNs to get ahead in less time and for less of a financial investment. Most programs are offered in an online or blended online to on-campus format.
RN to BSN Programs
Working adults with a nursing background can be assigned greater patient responsibilities – and earn higher wages – by completing their Bachelor of Science in Nursing. Students leverage the capabilities of their current place of employment (a hospital or medical center) to carry out clinicals and projects.  Classes are taught by nursing educators who traditionally hold a master's or doctorate degrees.
Find out more about Wisconsin RN to BSN Programs.
APRN & Nurse Practitioner Programs in Madison, WI
The call to lead for some can be as great as the call to serve. As nursing administrators or advanced practice nurses in Madison, WI, you can set the example for other nurses to follow as well as provide elevated patient care. RNs who wish to lead either by entering management or by specializing can find numerous options available to them in master's degree programs, post-grad certificates or doctorate options.
MSN Programs
Before leading others, experienced nursing professionals must first become proficient in their line of work from performing health assessments to educating patients recovering from surgeries. RNs in good standing who think they are ready to take charge can increase their chances of success by pursuing a Master of Science in Nursing. Cardinal Stritch University located an hour plus outside of Madison, WI offers flexible MSN curriculum face to face and online.
Find out more about Wisconsin Nurse Practitioner Programs.
Post-Master's Certificate Programs
Post-graduate certificates allow nurses to specialize in the field of work they are most passionate and excited about. The well-regarded University of Wisconsin at Madison offers four certs in Clinical Nurse Specialist, Nurse Educator, Psychiatric Mental Health, and School Nursing so nurses with a master's degree can specialize in months instead of years.
Find out more about Wisconsin Post-Master's Certificate Programs.
DNP Programs
Taking care of and treating patients provides advanced practice nurses with a sense of pride and accomplishment. However, after years of working in hospitals, these knowledgeable professionals may want to address healthcare-sector issues at the policy level. University of Wisconsin at Madison offers a Doctor of Nursing Practice (DNP) with a focus on leadership and policy as well as nursing practice evaluation.
Find out more about Wisconsin DNP Programs.