Nurse Writer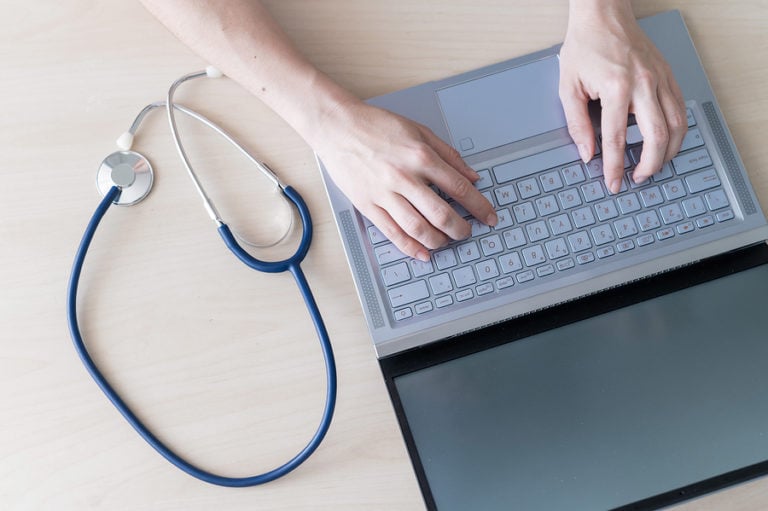 What Is a Nurse Writer?
A nurse writer is a nursing professional who is passionate about educating readers on healthcare topics through their personal knowledge and experience.
Different fields of nursing can provide writers with specialized training and skills that can translate into conveying information, gathering research, and advocating for patients in need. Psychiatric nurses, for example, may use the skills and understanding of mental health to ensure that written material is informational, meaningful, and helpful.
Writing is a useful talent that can help readers find the clinical knowledge they need through a professional they can trust.
Becoming a Nurse Writer
Nurse writers must have several years of experience as a registered nurse before they can provide guidance or personal knowledge in medical writing.
Becoming a nurse writer does not require specialized advanced courses or education beyond the degrees needed to become an RN. However, nurse writers should have exceptional grammar, spelling, and punctuation. Some knowledge of writing styles, such as AP Style, may be required depending on the type of employer or client. Nurse writers must also have a strong sense of who their audience is; for example, a nurse writer may use more technical terminology if the intended audience is fellow nurses, or explain things in layman's terms if the piece is for a more general readership.
What Are the Education Requirements for Nurse Writers?
Generally, nurse writers must at least earn their Associate's Degree in Nursing (ADN) or Bachelor's of Science in Nursing (BSN) and pass the NCLEX-RN to become registered nurses. However, depending on the employer/client and the focus of the writing topics, nurses at any level (including licensed practical/vocational nurses and others) may be eligible to write. Most employers are looking for writers who have a healthcare/nursing background and excellent writing skills, so specific educational requirements will be at their discretion. Writing subjects can be varied, and may focus on specialty areas including pediatrics, psychiatric health, and more. Writers with advanced degrees and levels of knowledge are always welcome and are usually asked to tackle challenging projects.
Most nurse writer requirements also include some level of hands-on clinical experience as a nurse, notably in emergency or mental health fields (though nurses with experience in any field can become writers). This experience will help nurse writers inform their writing.
To search and apply for open nurse writer positions, visit our job boards.
Are Any Certifications or Credentials Needed?
Writing professionally does not require special certifications or credentials beyond the basic requirements of becoming a professional nurse. Most nurse writers are RNs who hold Bachelor's of Science in Nursing degrees and valid RN licenses, which can be achieved through passing the NCLEX-RN.
Though it's not required, some nurse writers may be interested in earning a Medical Writer Certified (MWC®) credential from the Medical Writing Certification Commission in collaboration with the American Medical Writers Association. This credential is awarded upon passing a 125-question, multiple-choice examination. Eligibility requirements for this credential include holding a bachelor's or advanced degree in any field and having at least 2 years of paid work experience in the medical communication field.
It is recommended that writers do not accept writing assignments that cover topics outside of their skillset unless they consult with experts.
Where Do Nurse Writers Work?
Nurse writers can freelance for medical journals, guides, and other health-related publications (newspapers, magazines, websites, etc.) that require accumulated knowledge, education, experience, and objectivity. Nurses can also write for academic papers, write grants for hospitals or programs, coordinate programs, or assist the Communications Department in hospitals or other organizations.
Nurse writers are often independent and consult for clients. They can offer detailed guidance on how to portray nurses in books or TV shows. Nurse writers may also choose to keep a personal website or blog to discuss topics relevant to nursing and healthcare.
The appeal for many nurse writers, particularly those who freelance or set up their own writing business, is that they can utilize their nursing knowledge and expertise while working from home and/or setting their own hours; in fact, some nurse writers even continue to work in patient care and take writing jobs on the side.
What Does a Nurse Writer Do?
Nurse writers are naturally skilled communicators who advocate for their patients and can engage in long-term dialogue within the medical health field.
To advance as a nurse writer, communication skills must be coupled with years of experience, along with a degree of empathy and compassion.
What Are the Roles and Duties of a Nurse Writer?
Clear and concise writing is an asset in any field, but nursing, in particular, relies on clear and specific language to allow for continuous patient care and safety. Nurses, throughout their careers, need to be detailed, specific, and accurate when communicating and conveying information. There is little room for appealing to emotions or establishing connections in this type of writing.
When writing for a variety of audiences, nurses have more freedom to communicate on a fundamental level. Nurse writers often rely on their own experiences or those of their colleagues to create informational and engaging content.
Nurse writers must be willing and able to follow instructions from their clients and employers regarding the tone, subject matter, and content of their written pieces. This may involve edits and revisions, interviewing subjects, and providing detailed sources for their work. Writing often involves tight deadlines and quick turnarounds, so nurse writers must be able to meet these demands.
Nurse Writer Salary & Employment
Nurse writers can expect to earn between $18,500 and $128,500 annually. The median annual salary for this type of nurse is $68,481. Exact salary amounts depend on location, skillset, and type of employer. Keep in mind that some nurse writing jobs may be freelance, meaning that RNs won't have access to benefits such as a 401K or health insurance through an employer.
As nursing and healthcare continue to grow, nurse writing is a promising field. Nurses who have enjoyed a long career or who may be interested in communication and education might be a perfect fit for nurse writing, and it is an increasingly popular "side hustle" for working RNs looking to make some extra income in their downtime.
Helpful Organizations, Societies, and Agencies