Healthcare Administrator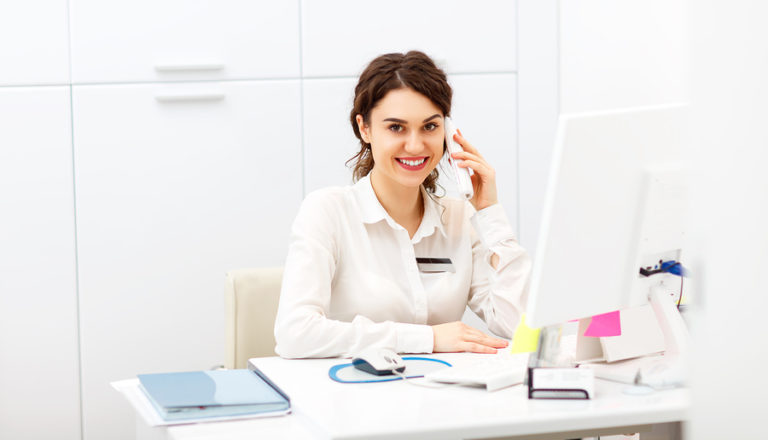 What Is a Healthcare Administrator?
Healthcare administrators play a key role in the operations of a healthcare organization, managing a variety of clinical and administrative procedures. They typically have oversight over an entire department or area in terms of budgets, staffing, professional development, maintenance of patient records, and ensuring compliance with regulations. This is a good position for someone who has an interest in healthcare but may possess more business acumen than clinical knowledge.
Becoming a Healthcare Administrator
To get started on this career path, the education path is somewhat inflexible, so it will require a secondary degree, and most often a graduate degree for positions at higher levels. But in addition to just the education, having relevant work experience is extremely valuable. This can be obtained through internships while in school, or sometimes entry-level jobs as healthcare coordinators, or in supporting roles to current healthcare administrators.
What Are the Education Requirements for Healthcare Administrators?
While a bachelor's degree is a minimum requirement for healthcare administrator roles, this is often limited to more entry-level positions within smaller organizations. More advanced roles or larger clinics or institutions will usually require a master's degree in a relevant area, such as a Master's of Healthcare Administration (MHA), Master's of Business Administration (MBA), or a Master's of Public Health degree (with most programs lasting two years). Registered nurses looking to enter the healthcare administrator role may find it beneficial to pursue a Dual MSN/MHA degree, a Dual MSN/MBA degree, or a Dual MSN/MPH degree.
Are Any Certifications or Credentials Needed?
Certifications aren't required for this position, but some people may choose to pursue the ones that most closely match the jobs they are seeking. There are existing certification programs and offerings for those who work within the revenue cycle of a healthcare organization or in patient compliance. Both of those certifications are offered by the American Association of Healthcare Administrative Management. Professionals interested in technology and informatics may also pursue a certificate in health informatics and health information management.
Related: Find out more about an MSN in Healthcare Informatics
Where Do Healthcare Administrators Work?
Traditionally, most healthcare administrators have worked in hospitals, covering different departments or clinical institutes depending on how the overall system is set up. But more and more positions are becoming open in nursing homes, long term care facilities, larger private practices representing multiple providers, and other environments as healthcare continues to expand as an industry. In terms of geographic representation, healthcare administrator jobs can be found in every state, though those in bigger cities may have higher salaries.
What Does a Healthcare Administrator Do?
Healthcare administrators are typically involved with the planning and operations of a healthcare facility. There are various types of roles they perform, including clinical management, administration of residential facilities including managing staff, admissions, financing, and operations, or health information management with a focus on patient records (likely electronic) and data. Particular skills that would be useful that could be gathered from any field include strong communication, leadership, and organizational skills, as well as a knack for problem-solving, decision-making, and managing personnel.
What Are the Roles & Duties of a Healthcare Administrator?
Ensure all departments comply with existing healthcare laws and regulations and maintain an awareness of new and emerging updates or policies
Recruit, train, and supervise staff members and oversee scheduling of various employee types
Manage the finances of the facility, such as patient fees and billing
Prepare and monitor budgets to ensure efficiency and quality in the delivery of services
Coordinate with doctors, nurses, and other healthcare professionals to identify issues and evaluate training needs to encourage growth and development
Identify, develop and execute strategic opportunities to increase access and drive revenue while meeting compliant regulatory standards
Healthcare Administrator Salary & Employment
According to PayScale, the average annual salary for a healthcare administrator currently falls at around $60,477. Average hourly wages are roughly $19.75. While these figures are averages, the geographic location and type of environment will likely be determining factors over the salary offered. For example, government and hospital positions are paid the most, and nursing and residential facilities are at the lower end of the pay grade. There are also many levels of positions within this broad category, so those with more experience or advanced degrees will likely assume the higher-paying jobs. Job outlook for this type of position is also very favorable, similar to the rest of the healthcare field, predicted to grow nearly 20% from 2018 – 2028, much faster than other sectors. This is partially due to the rapidly aging cohort of Baby Boomers as well as the rise in chronic diseases and expansion of the healthcare industry to include other sectors and customized features like prescriptions by mail.
Helpful Organizations, Societies, and Agencies