25 Nursing School Leaders Tell Nursing Students What to Expect in 2021

With 2020 being a year that no one will ever forget, many of us are now beginning to cautiously turn toward the future. The future of this pandemic, the future of our families – what's in store for 2021? The current year has seen a major shift for nursing students in particular – more online coursework and canceled in-person clinical rotations have thrown students for a loop. As we try to navigate this new normal, there is a major question that many nursing students and prospective nurses inevitably have on their minds: what does the future hold for nursing school in 2021?
To answer this question, we went straight to the source to find nursing department chairs and faculty and asked:
In light of the changes that nursing students have seen in 2020, what will nursing school look like in 2021?
***
– Johns Hopkins University –
Rita F. D'Aoust, PhD, ANP-BC, CNE, FAANP, FNAP, FAAN – Associate Dean for Teaching and Learning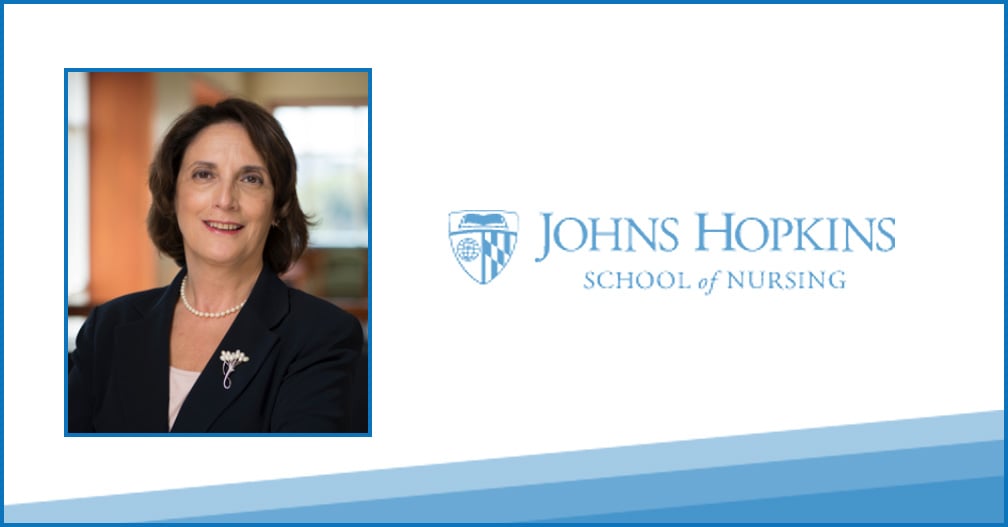 In 2021, there will be an increased emphasis on competency based education and the use of digital technologies for experiential learning. Competency based education will focus on applied and clinical reasoning that provides validation of learning outcomes for the student, employer, and public. The registered nursing licensing exam, Next Generation NCLEX, follows this trend by shifting the exam design to the type of situations that nurses make on individual patients for critical decisions. The American Association of Colleges of Nursing is revising the Essentials of Education series to competency-based education as well.
The use of digital technologies will increase in onsite and online course learning activities for student directed experiential clinical learning. The use of learning technologies will promote long term learning by providing spaced learning with distributive practice, coaching, and retrieval practice such as virtual or computerized simulations. reasoning and the measurement of outcomes. Although simulation in nursing education is a proven pedagogy, the use of virtual simulation conducted solely online has accelerated out of the COVID-19 pandemic. Virtual simulation and virtual reality augment traditional education and provide students and faculty the ability to deliberately design or select learning that focuses on applied learning and decision making. Students can self reflect on their performance on the type and timing of actions in a clinical scenario. Virtual simulations can be used for clinical learning when there are clinical site restrictions, even in non-COVID times.
Learn more about the Johns Hopkins School of Nursing – Baltimore, MD
***
– Augusta Technical College –
Ebony N. Story, MSN, RN – Department Head, Practical Nursing and Nurse Aide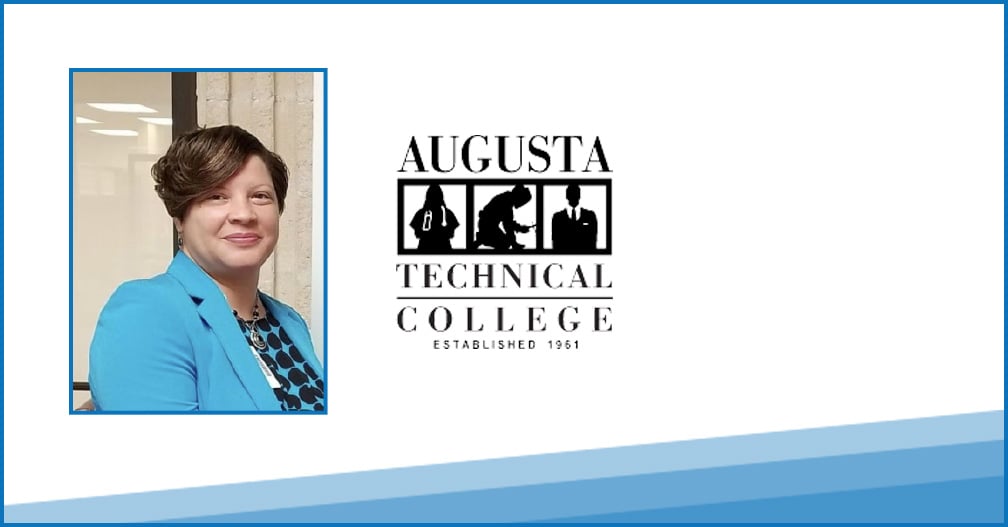 The advice I would like to give to future nursing students is "Reading truly is the cornerstone of your education, no matter what else you do, read it!" I use this quote to open to all new students as they are often misled that nursing exams will be like prerequisite exams and the answer will just be regurgitation. In order to apply and analyze the information, you must read for understanding and then answer as many questions as possible on the content using your online platforms – but if you start with reading your journey will be easier. I would also add to use every resource to gain understanding. To the simulation aspect, I would tell students to use the virtual simulation to gain a full understanding of the concept, not as a dress rehearsal, because real patients will not respond the same. Use the simulations to practice your soft skills (your tone, facial expressions, and compassion), because "we never know how our face or tone sounds until it offends someone, prevent that with practice".
Learn more about the Augusta Technical College Competitive Allied Health Sciences and Nursing Program – Augusta, GA
***
– Becker College –
Jennifer Litchfield, DNP, MSN, RN – Assistant Dean and Nurse Administrator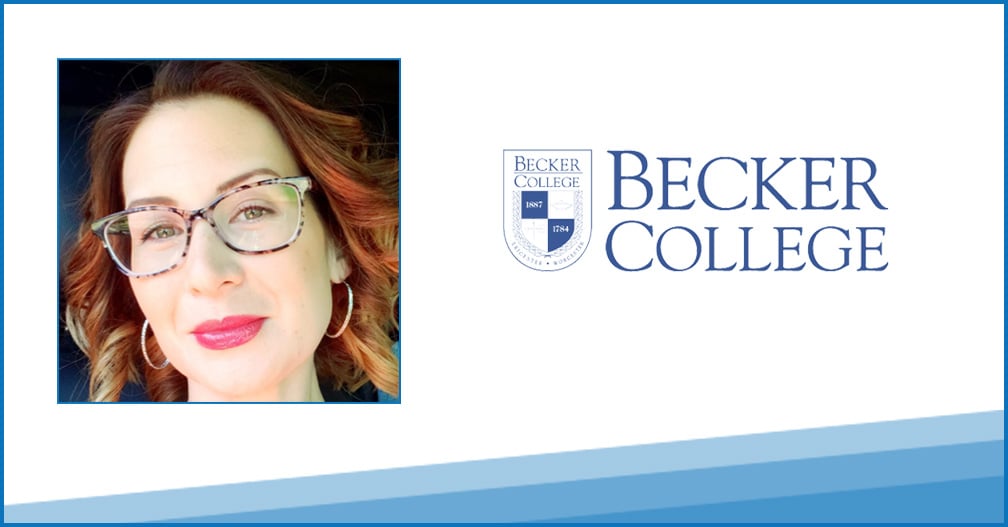 When the World Health Assembly designated 2020 as the International Year of the Nurse and Midwife, it had no idea a pandemic would envelop the world. A key transformation nursing students should expect during the pandemic is augmenting clinical hours through simulation. Students will acquire hands-on skills (tracheostomy care, inserting catheters, and injections), and partake in numerous, thought-provoking simulation scenarios. The scenarios will range from caring for a patient with asthma to running a "mock code" where a patient is in cardiac arrest. Faculty will address the pandemic, focusing on the importance of the full donning (putting on) and doffing (taking off) of personal protective equipment (PPE).
For nursing students, simulations can offer training for health care literacy and cultural competence. In addition to developing cultural competence, learners can deliberately work to strengthen their interpersonal communication skills to facilitate healthy nurse-patient conversations. This can include earning a patient's trust, helping a patient communicate his or her needs, and facilitating shared decision-making when weighing treatment options. Using clinical simulation is an effective teaching and learning pedagogy that enhances culturally competent nursing care by helping students to engage with culturally diverse simulated patients.
Learn more about Becker College Nursing Department – Worcester, MA
***
– Indiana University –
Celeste R. Phillips, PhD, RN – Assistant Professor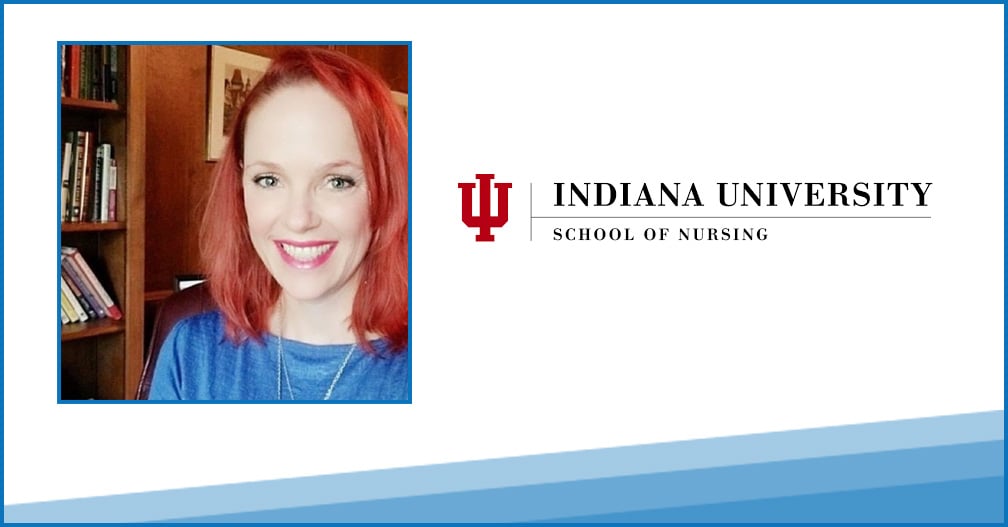 Due to the uncertainty of the COVID-19 pandemic, many in-person nursing courses are now being offered online. The good news is that advances in technology serve as a successful platform to continue the education of new nursing students. Some of the most common video conferencing tools include Zoom, Google Meet, and Microsoft Teams. These video conferencing tools connect you with your instructor and student peers. Instructors communicate their lecture and display their PowerPoint slides by sharing their screen. Additionally, instructors can divide the students into breakout rooms to work on group projects.
Oftentimes, however, there can be some challenges such as internet connection, distractions at home, and fatigue.
Tips to resolve these challenges include:
Consider purchasing an ethernet cord to stabilize your Wifi connection
Ask the instructor if it might be ok to audio-record the lecture if you have frequent background distractions at home. But assure the instructor that you will be present for class and you will only be recording for back-up purposes.
Do not be afraid to stand up and move around. Taking a few minutes to stand and move will help reduce fatigue, back pain, and maintain your attention.
Learn more about the Indiana University School of Nursing – Indianapolis, IN
***
– Lewis University –
Meredith Brow, MSN, RNC-NIC – Assistant Professor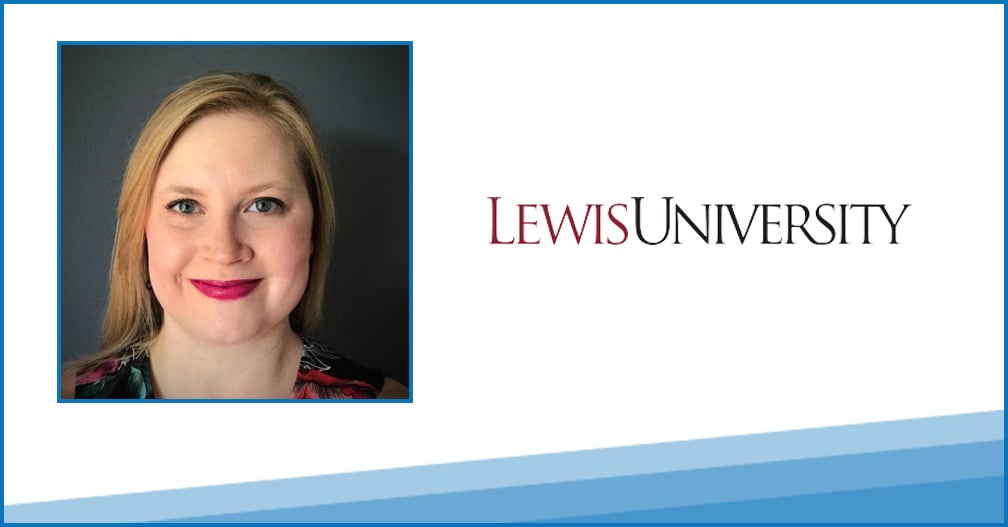 Nursing schools are doing everything in their power to keep students at clinical sites to gain hands-on experience; however, the sites maintain responsibility to conserve personal protective equipment (PPE), minimize COVID-19 exposures, and trace contacts should exposures occur. Just as bedside nurses adjust to changes in patient status, instructors are challenged to modify instructional strategies, assignments, and evaluation methods to accommodate social distancing and quarantine orders when face-to-face clinical and class are inappropriate. In these instances, students can expect to fulfill clinical hours by completing a variety of alternate activities, such as case studies, virtual simulations, face-to-face simulations, virtual escape rooms, games, etc. Nursing students are certainly getting a lesson in flexibility due to the unpredictable nature of pandemic, as instructors may need to change lesson plans last-minute.
Many nursing students have voiced concerns regarding meeting graduation requirements, but schools and accreditation bodies have been collaborating to ensure students have met program outcomes.
In terms of didactic learning, most schools are opting to meet face-to-face, as long as it complies with public health guidelines. Students are screened for COVID-19 symptoms prior to face-to-face learning, temperatures are measured prior to entering the classroom to minimize exposure, and individuals' classroom locations and symptoms are all documented to trace contacts. Additionally, class sizes have been decreased to accommodate physical distancing within the classroom. When face-to-face lectures are unsafe, the didactic portion is held remotely in a virtual classroom. Instructors hold virtual office hours, as well. Undoubtedly, the coming months will be trying; however, it is imperative that faculty and students effectively communicate, remain flexible, extend and accept grace, and support one another through these challenges.
Learn more about the Lewis University College of Nursing and Health Sciences – Romeoville, IL
***
– Lakeland Community College –
Connie Bowler, DNP, RN – Nursing Program Director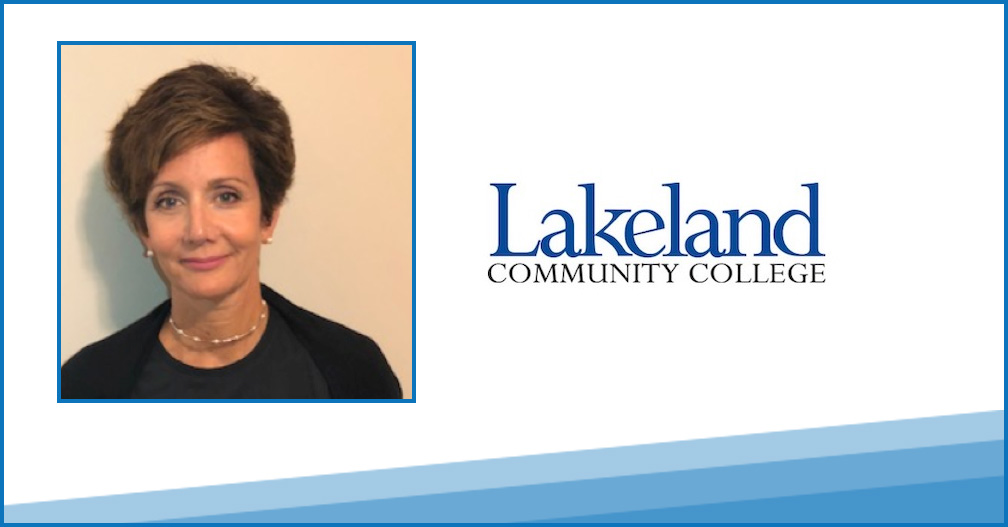 My best advice for potential students considering a nursing education is that the classroom of the future will look different than any past educational experience. Remote learning may likely be the norm; virtual simulation and learning platforms will all be components of a nursing program. This requires learners to be open, flexible, and to consider new modalities as an opportunity for enhanced learning.
"Embrace feedback. Solicit feedback. It is through feedback that real growth can occur."
Learn more about the Lake Community College Nursing Department – Kirtland, OH
***
– Brockton Hospital School of Nursing –
Patricia Hensley DNP, MHA, NEA-BC, RNC-OB – Simulation Coordinator and Faculty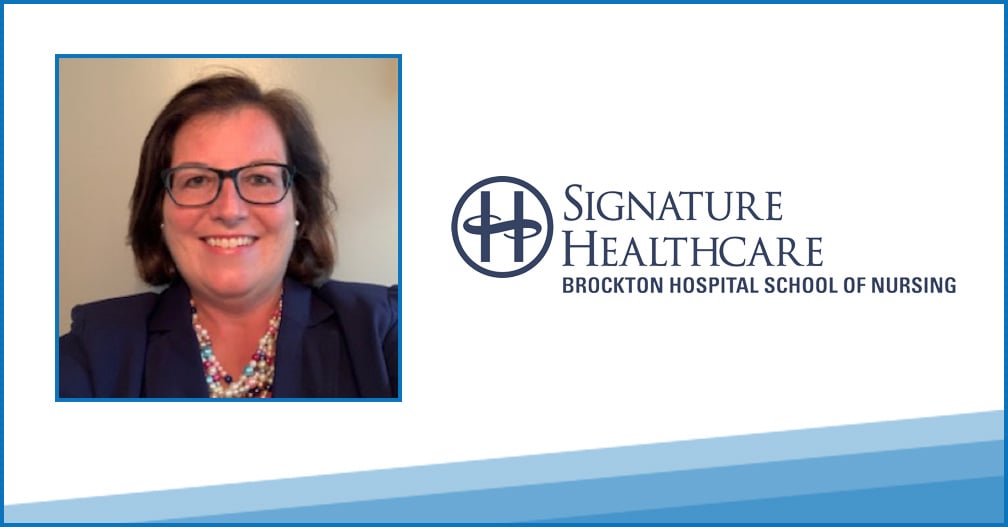 "Tell me and I forget… Teach me and I remember… Involve me and I learn…" – Ben Franklin
I am a nursing instructor and simulation coordinator at a 2-year diploma nursing program. The focus of a 2-year nursing program is on a lot of hands-on experiences, in both the clinical setting and the simulation lab. Since the COVID-19 pandemic, patience and flexibility by the instructors and students have been paramount. Online platforms were utilized for virtual classes and meetings between faculty and students during the Spring semester of 2020. Less tech-savvy students and instructors had steep learning curves but were able to make their way through.
Many of the clinical opportunities for the 2020-2021 school year have been pushed to online virtual platforms as many clinical sites are not prepared to welcome nursing students into their facilities for fear of spreading the virus and not having enough PPE to protect both their own staff and invited students. The clinical sites that are taking nursing students are putting limits on the number of students allowed in the clinical groups. Some are even excluding students who work in healthcare elsewhere secondary to the higher risk of exposure.
The flexibility and patience required during the Spring of 2020 will also be required in 2021 as it is unknown if another COVID-19 surge will push us all back to fully on-line learning with virtual clinical experiences. Many hours of direct patient care may be moved to either virtual or face-to-face simulated experiences. I suspect that nursing school in 2021 will be a hybrid of online lectures, in-person clinicals, online virtual and in-person simulated experiences, and some in-person and online testing.
Learn more about the Brockton Hospital School of Nursing, Brockton, MA
***
– Maryville University –
Karla S. Larson, PhD, MSN, RN – Assistant Dean for Nursing – Associate Professor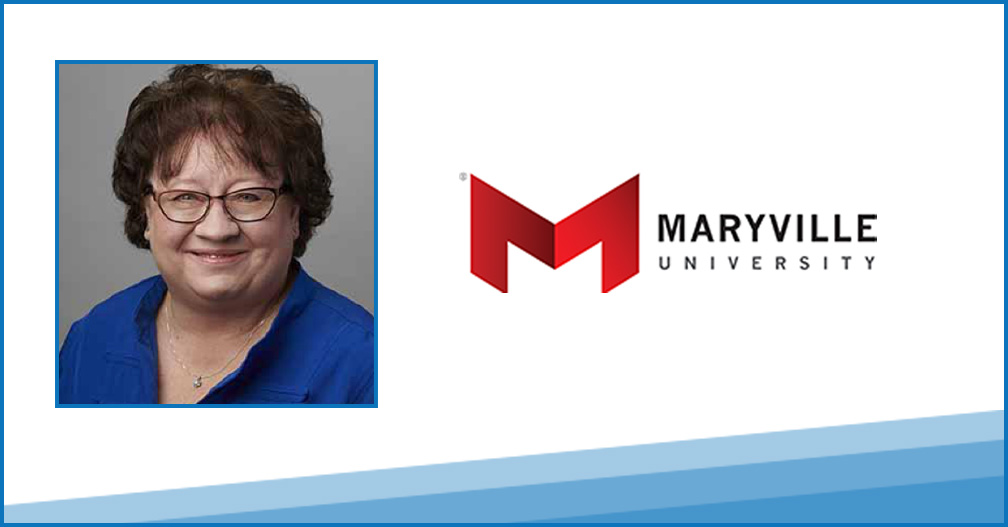 In 2021 nursing education will continue to engage in active learning strategies that integrate technology through simulation, both live and virtual. Classrooms will embrace both face-to-face and virtual learning, as well as engage with applications for health promotion that facilitate learning with students and patients, like telemedicine. Additionally, diversity and social determinants of health will be integrated into the curriculum to prepare students to care for a multicultural society so they can advocate for patients based on their health care preferences.
Learn more about the Maryville University Catherine McAuley School of Nursing – St. Louis, MO
***
– University of San Francisco –
Prabjot (Jodie) Sandhu, DNP, FNP-C, PA-C, CNL – Chair of Graduate Nursing Program, USF Director of Clinical Training NP Programs & Assistant Professor FNP-DNP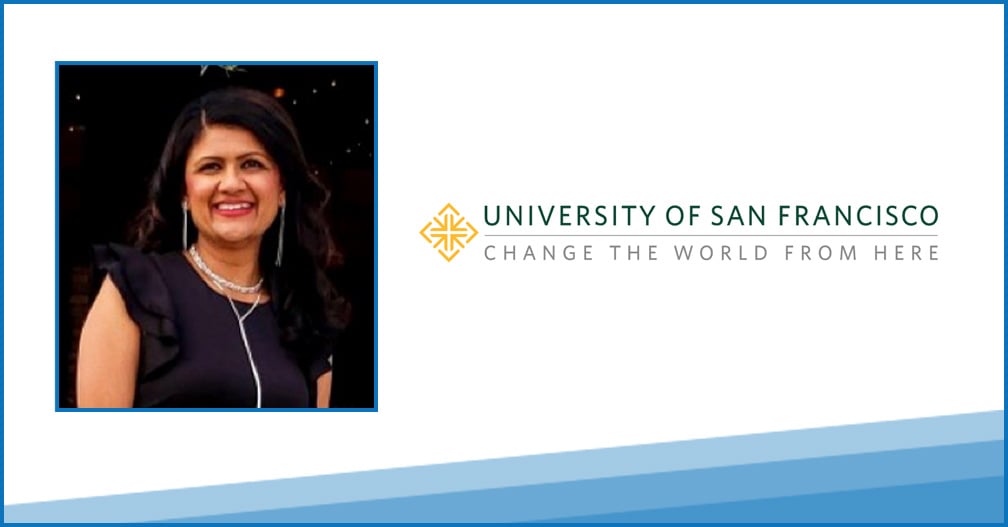 COVID-19 has certainly pushed the country and the world into a very different state of mind unlike any other pandemic we know. The effects of COVID-19 to healthcare systems, educational systems, support systems, and on general available resources have been arduous and threatening. In spite of this, students have a lot to look forward to during their education in 2021.
Classrooms have been transformed into virtual platforms for both learning and collaborating and are creating a trusted space for students and faculty. Virtual simulation experiences are being utilized as an instrument in helping develop key nursing skills and patient experiences. Public health and safety have become a daily reflection for how we practice and how we live. Hands-on experiences for nursing students in the clinical settings have expanded services that focus on telemedicine, public health, social needs, and managing a pandemic situation, Above all, this experience is historical and will have a very profound effect on the character and approach that our future nurses will have in caring for their patients.
Learn more about the University of San Francisco School of Nursing and Health Professions – San Francisco, CA
***
– University of Cincinnati –
Christine Colella DNP, APRN-CNP, FAANP – Professor and Executive Director, Graduate Programs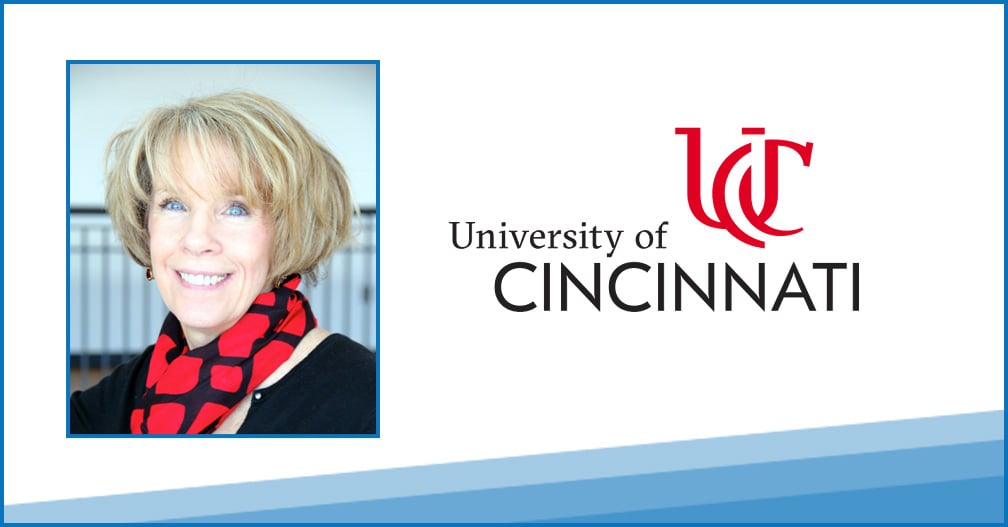 In the midst of a global pandemic, the approach toward this academic year is certainly different from previous years! At the University of Cincinnati College of Nursing, we have always embraced innovation in teaching. The CON was an early adopter of technology and have continued to utilize best practices. We have an exceptional undergraduate program that in the presence of COVID-19 was able to pivot to simulation and virtual learning and was so successful. The graduate programs have long excelled in distance learning. The students are able to rely on strong faculty developing and implementing high-quality education delivered virtually. We strive to ensure that our classes are always using the best online learning practices coupled with real-world scenarios to ensure our students excel. At UC, we have consistently been recognized as a leader in distance learning education. Now more than ever our faculty is invested in the personal success of each student. We really want our students to know they will be well-prepared for the next step in their nursing career.
Daily life as we knew it has been disrupted across the world. Luckily for our students, the University of Cincinnati College of Nursing has been a leader in online education for years – our faculty are comfortable developing and delivering digital active learning strategies, our infrastructure for remote teaching is robust and our state-of-the-art simulation labs were easily repurposed for clinical experiences at a distance. We have accommodated our graduate students' needs by reviewing our program schemas to frontload online didactic courses before starting clinicals. We are more appreciative than ever of our students, who have decided to start or return to school, despite the pressure many of them feel to meet the demands of home and work, showing that their dedication, courage, leadership, and compassion make nursing more than a career, but a calling.
Learn more about the University of Cincinnati College of Nursing – Cincinnati, OH
***
– University of Southern Maine –
Brenda Petersen, PhD, RN, APN-c, CPNP-PC – Associate Dean of Nursing and Associate Professor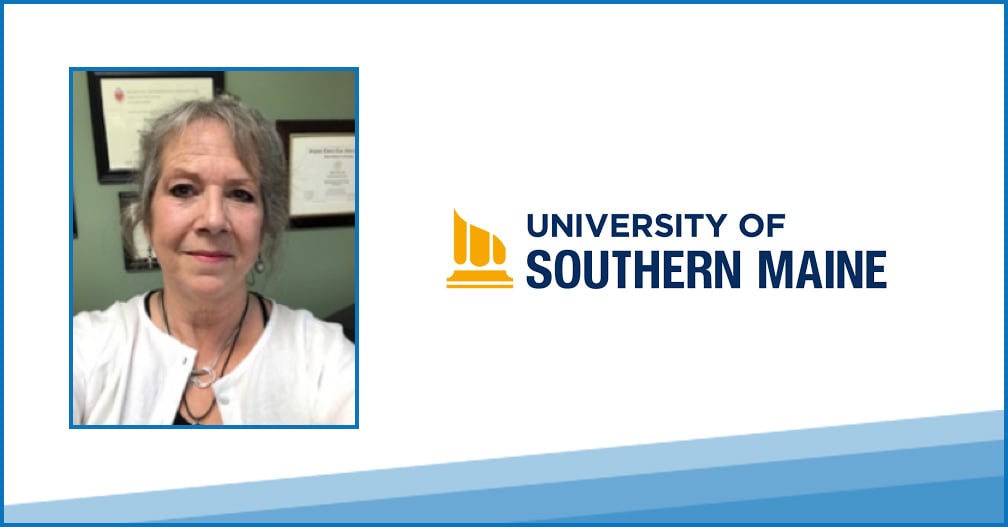 As we look to the future of nursing education, the COVID-19 global pandemic has challenged nurse educators to lead with innovation through a focus on technology and driven by social justice reforms. Leveraging virtual simulation technology has allowed nurse faculty to support student learning in new ways; enabling students to effectively learn how to think like a nurse, develop critical thinking, clinical reasoning, and communication skills. In 2021, at the University of Southern Maine School of Nursing, we anticipate the continued leveraging of virtual simulation and telehealth technology, to move student nursing education forward. It is an incredibly challenging time, but it is also an exciting time, as nurses are at the forefront to drive changes that will improve our healthcare system – including a focus on the social inequity of marginalized and oppressed groups.
Learn more about the University of Southern Maine School of Nursing – Portland, ME
***
– Spring Arbor University –
Dr. Dawn Day, Chair of Graduate Nursing Programs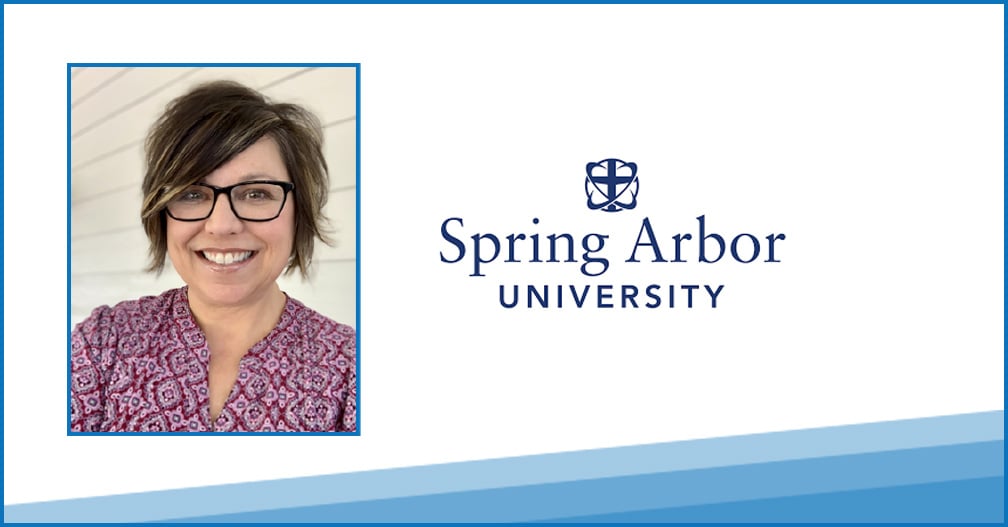 We continue to implement best practices in our nursing programs. Our Spring Arbor University faculty, staff, and administration consistently listen to students, review facility requirements and needs, and seek innovative strategies to maintain our stellar programs. Moving forward, we will utilize virtual clinical hours, when necessary, to assure students can meet the required clinical hours. We also have a new simulation lab that includes a mix of high- and low-fidelity mannequins and we will continue to upgrade simulation tools for our students to provide excellent hands-on experiences. Students should expect the implementation of new technologies, new programming, and continued growth as we move forward into 2021 and beyond!
Learn more about Spring Arbor University – Spring Arbor, MI
***
– Marymount University –
Dr. Maureen Moriarty – Associate Professor of Nursing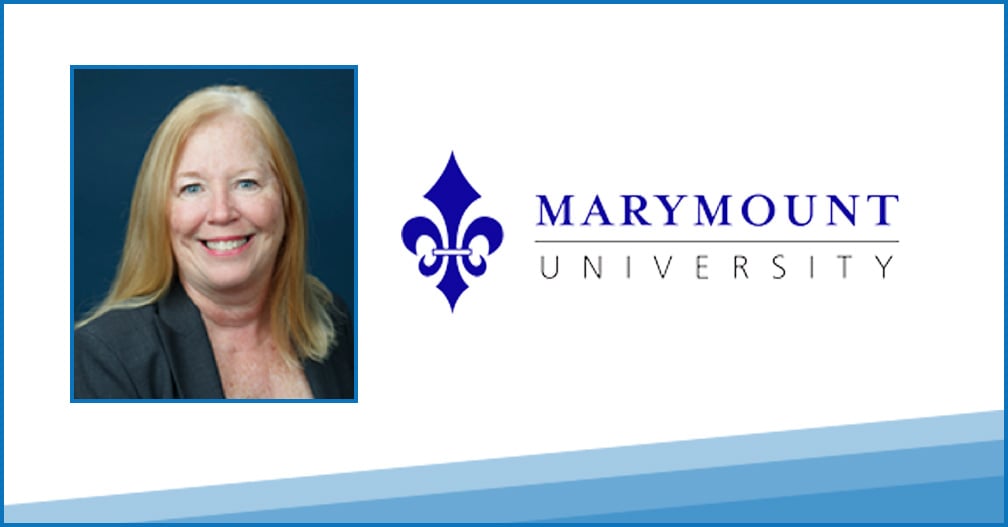 The digital world connects us in everything from friendships to finance. The COVID-19 pandemic pushed schools of nursing to re-examine the use of virtual technology. The intentional addition of simulation, online gaming around key learning concepts, and interactive real-time audio-video classes were well received by our students who in January 2020 expected a totally on-ground experience. Moving forward, these innovative teaching strategies will evolve as technology becomes more sophisticated. This recent "stretch" experience into the digital world by nursing educators was not voluntary but needed to keep pace with evolving technology. It did provide an alternative way of using available resources to reach an effective outcome – and isn't that what nursing education is all about?
Learn more about the Marymount University Malek School of Health Professions – Arlington, VA
***
– Baylor University –
Jeanne Carey, MEd, RN, CHSE – Director of Simulation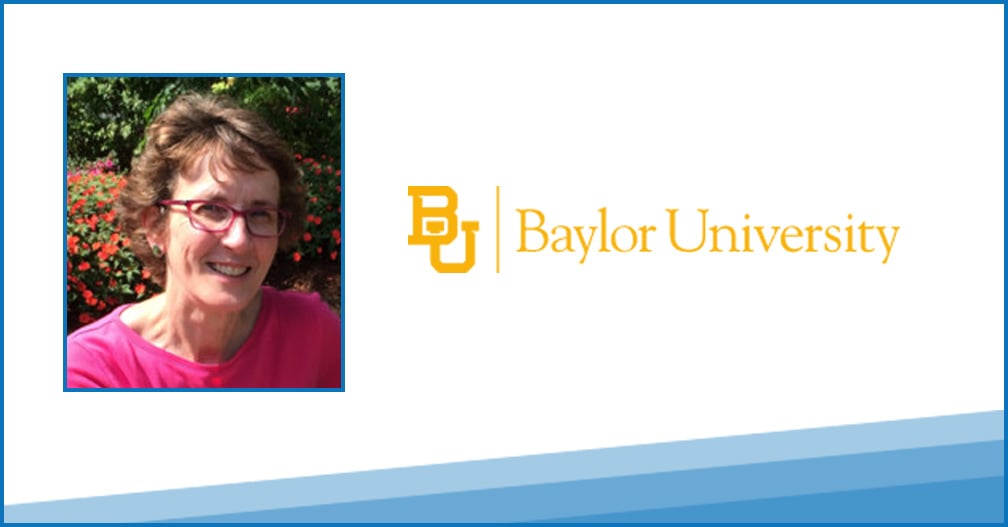 Simulation is a mainstay of nursing education and students should expect to see it play an even bigger role in their preparation in 2021 and beyond.
Nursing programs struggle to find appropriate clinical sites for their students and the current pandemic is compounding this issue. Hospitals are limiting access to their facilities and this includes students; they also need their staff to be totally engaged in responding to the crisis and realize they do not have the time to be supervising students. If/when healthcare institutions are ready to open their doors to students again, nursing schools will need to determine the level of risk they are willing to assume when they start sending students back into the traditional clinical setting.
Virtual reality and augmented reality are becoming more commonplace in healthcare training as advances in technology make them more affordable and educators discover ways to incorporate them in the educational process.
Students entering nursing school in 2021 should be excited by the myriad of ways in which simulation-based learning will be utilized in their educational preparation, as well as their professional development throughout their careers.
Learn more about the Baylor University Louise Herrington School of Nursing – Dallas, TX
***
– Rivier University –
Paula Williams, Dean of Nursing and Health Professions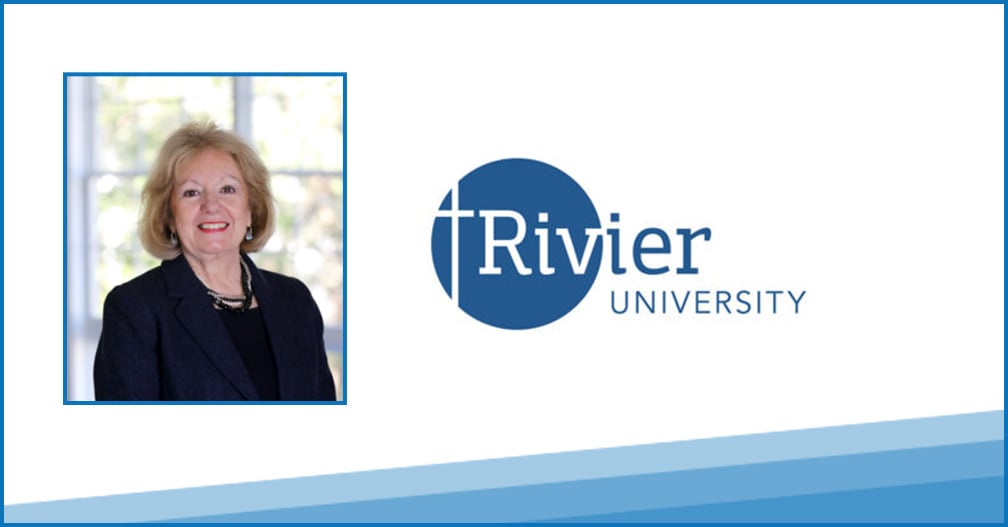 This is the most exciting time to become a nurse. Nursing students will have the opportunity to learn firsthand about how to practice during a challenging pandemic, tough economic times, and social unrest. As a nursing student in 2021, you will most likely witness the arrival of an effective COVID-19 vaccine and treatments. Everyone will continue to wear masks and practice social distancing until the vaccine is available to all people. Simulation is not new to nursing education. Rivier University will continue to utilize advanced hi-fidelity simulation as well as human simulation. Today's hi-fidelity simulators are very impressive and will continue to provide patient care experiences that may not be accessible during your nursing education. Technology improves the practices of nursing and will enable Rivier nursing students to become nursing professionals who are prepared to provide the best possible patient outcomes. Rivier students will learn more about the effect of genetics and genomics on health and disease. They will learn about telehealth and how nurses will utilize telehealth in treating patients where access to healthcare is nonexistent in rural and medically underserved areas. Nurses need to practice to the fullest extent of their education and license.
Today's nursing students will learn the art and science of nursing in an environment that is constantly changing and evolving to meet the needs of diverse humanity.
Learn more about the Rivier University Department of Nursing and Health Professions – Nashua, NH
***
– University at Buffalo –
Marsha L. Lewis, PhD, RN, FAAN, Dean & Professor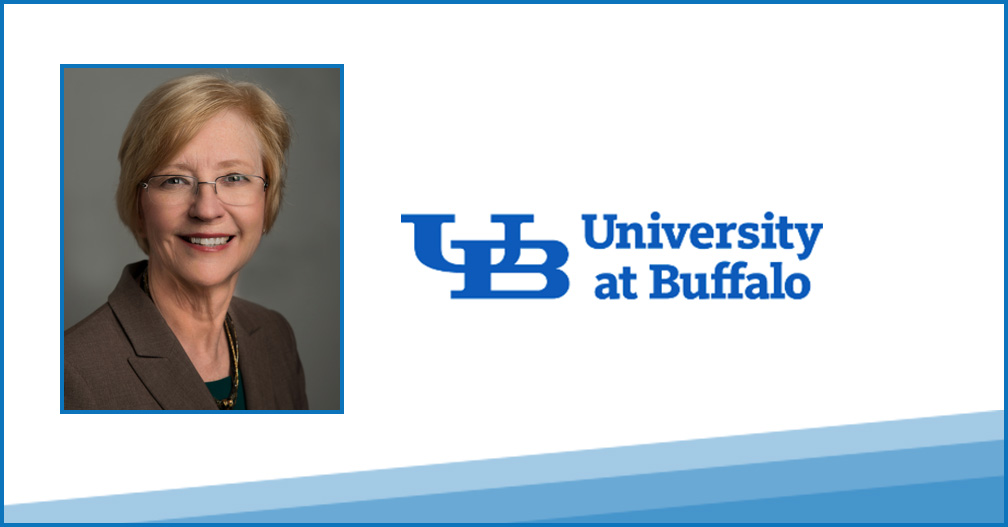 While the pandemic has produced a great deal of disruption, anxiety, and uncertainty, it also has provided the University at Buffalo School of Nursing with opportunities to be innovative, creative, and flexible – qualities we instill in our graduates. We have utilized educational, clinical, and telecommunications technologies for a number of years but now have additional insight into the ways in which it can enhance the preparation of our students to ensure patient safety. For example, students used virtual simulation during the Spring 2020 semester to develop their clinical judgment skills. While direct patient care is optimal, virtual simulation provides a standard stimulus for all students to address in developing plans of care and honing their clinical judgment. We see the use of virtual simulation as an excellent adjunct in the future when students require further practice in developing these important skills. Another technology that we have developed over the past several years, telehealth, has been a great addition to our educational programs. The use of telehealth in health care has grown tremendously since the pandemic and will continue to be a valuable tool replacing office visits when face-to-face care is not feasible. We also know that most patients are not hospitalized and more and more nursing education will be conducted in nontraditional settings and particularly focus on disadvantaged and underrepresented populations. More interprofessional education opportunities will emerge, empowering students with a valuable understanding of the interprofessional practice.
Learn more about the University of Buffalo School of Nursing – Buffalo, NY
***
– Chamberlain University –
Janina C. Johnson, DNP, RN, CNE – Director, BSN Online Program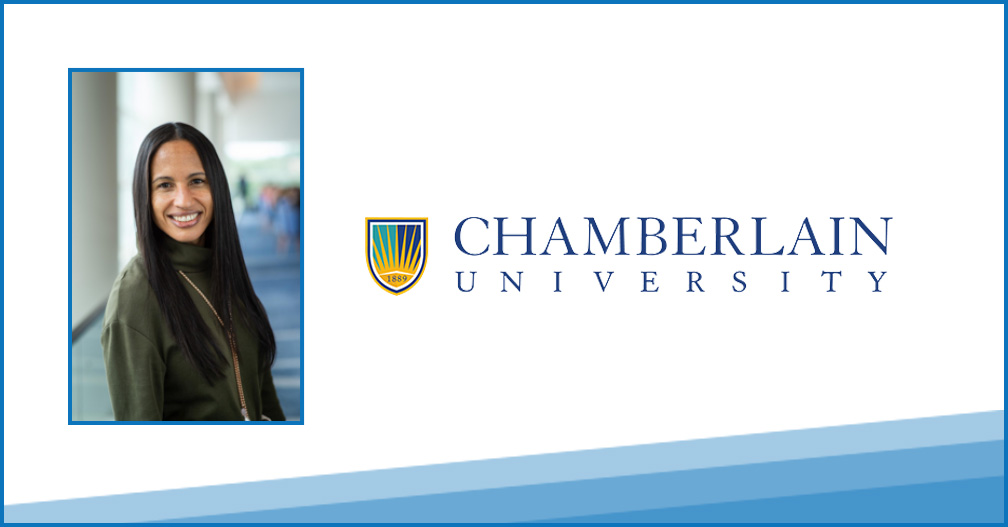 Students should expect blended, hybrid, or fully online nursing courses and program offerings in 2021 and beyond. Over the years online education has become part of the learning experience. And based on our recent experiences with a pandemic, online delivery of courses also allows for continued learning experiences when traditional campus-based experiences are not possible.
Within online courses and programs, academic technologies should be used to support and enhance student learning experiences. Some of these technologies include adaptive learning platforms, predictive analytics, artificial intelligence, and virtual simulations. Adaptive learning platforms can be used to create personalized learning pathways supported by faculty engagement and predictive analytics – data captured and used to predict student success. Artificial intelligence can be used to connect students to resources, course materials, and support student learning through recognition of learning styles and study habits. Virtual simulation can be used to simulate diverse patient experiences and are associated with positive outcomes such as enhanced preparation for patient-facing experiences, decreased student anxiety, and improved communication and patient interactions in clinical practice settings.
Learn more about Chamberlain University – Chicago, IL
***
– Case Western Reserve University –
Celeste M. Alfes DNP, MSN, RN, CNE, CHSE-A, FAAN – Associate Professor – Director, Center for Nursing Education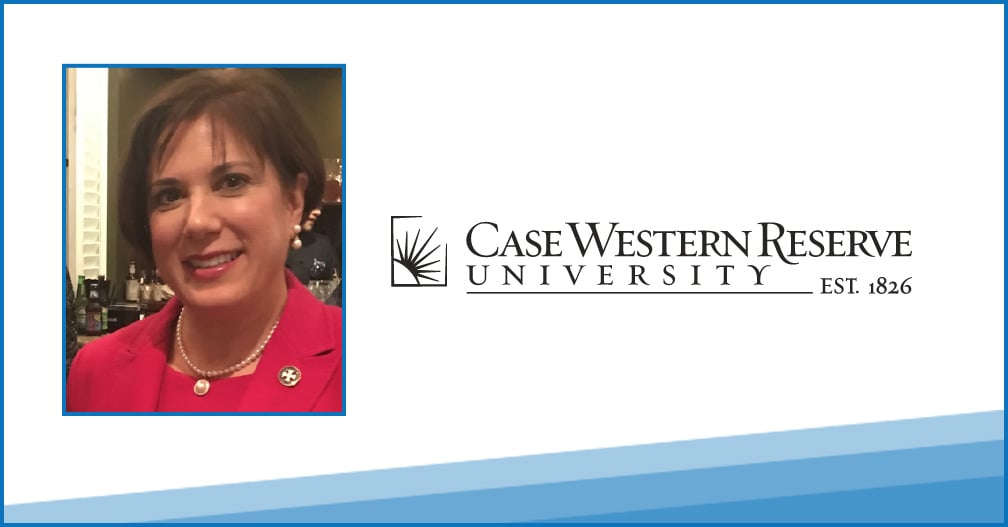 Students of all levels, both pre-licensure and post-licensure, can expect to see an increased emphasis and exponential value in experiential and innovative learning activities including simulation, immersive mixed reality, artificial intelligence as well as interprofessional and standardized patient interaction opportunities.
Learn more about the Case Western Reserve University – Frances Payne Bolton School of Nursing – Cleveland, OH
***
– Regis College –
Dr. Michele Pedulla, Online Pediatric Nurse Practitioner Program Director
Given that healthcare is over thirty percent of all essential workers, nurses are in a unique situation when considering advancing their education, especially in lieu of recent pandemic events. Nursing students should consider a school that is aware of the challenges they will face and are prepared with a flexible plan for completion. Looking at the program, students should request information about the use of technology in the classroom. This may start with the learning management system (LMS) and continue into technology use in the virtual classroom. Simulation is integrated into many programs and can be used as reinforcement of learned principles or remediation for identified weak areas of knowledge. Having faculty who are experts not only in their field of nursing but also in using advanced technology is important for success. Much like the interdisciplinary team nurses experience in healthcare to synergistically care for the patient, nursing schools build similar teams to assist their students through their educational journey. These teams are innovative and flexible, while adhering to the rigor of the degree, and assist students through any emergency to the successful completion of their program. As we move forward, we learn from our past and prepare nurses at all levels, in all conditions, to increase our supply of quality essential workers.
Learn more about the Regis College Richard and Sheila Young School of Nursing – Weston, MA
***
– Vermont Tech –
Sarah M. Billings-Berg, DC, DNP, RN, CNE – Associate Dean of Nursing, Central Region Site Director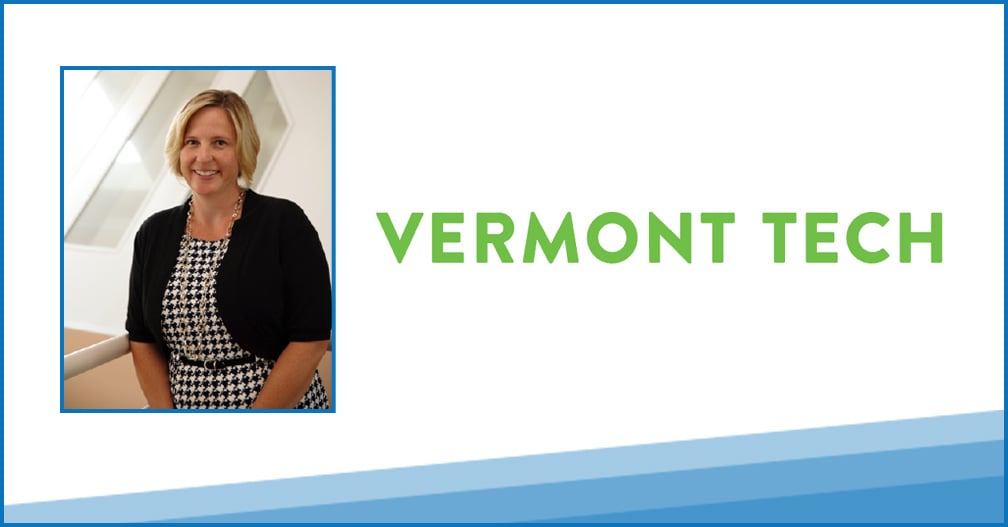 Nursing students should be prepared for a technology-heavy learning experience. There are a number of amazing virtual interactive patient simulation products available to nursing education institutions now, and educators have been working hard to integrate those tools into nursing curricula. This is an exciting time to be a nursing student, as they will be exposed to a number of creative and engaging teaching and learning approaches that encourage critical clinical decision making. Students need to step up and dive into learning skills in new ways… today's skills lab and clinical learning environments are evolving to include virtual scenarios that push students to "think like a nurse", but they also need to embrace the concepts of caring and therapeutic touch within 6 feet. Nursing is a contact profession.
Learn more about the Vermont Tech School of Nursing and Health Professions – Randolph Center, VT
***
– Prairie View A&M University –
Betty Adams, PhD, Professor and Dean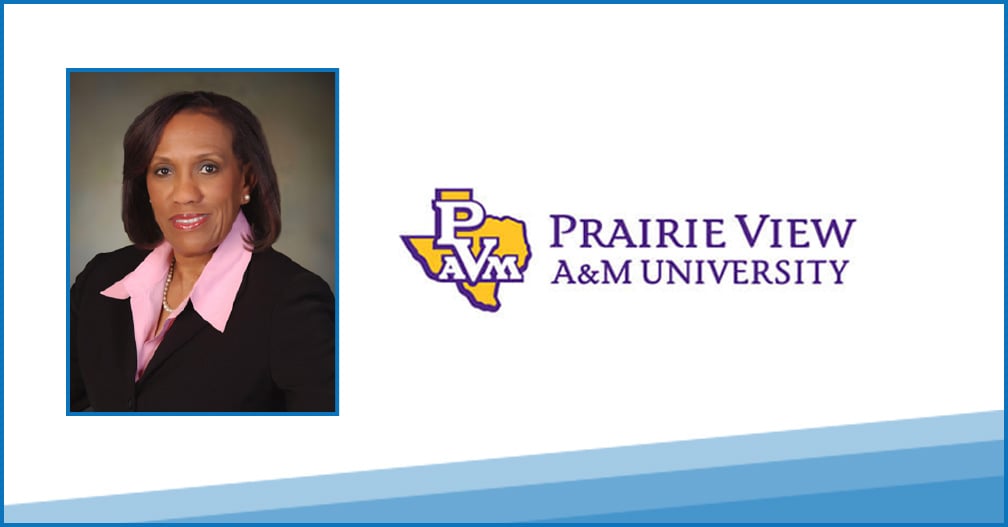 Since early March 2020, Prairie View A&M University College of Nursing administration and faculty have come together and provided an implementation of strategies, which have triggered meaningful policies with measures to ensure safety and continued offering of the nursing programs. Initially, the spring semester, 2020, the Bachelor of Science Degree Program (BSN – undergraduate) was transformed into an online delivery format for the theory (didactic) and practicum (clinical) courses. The faculty became experts in using virtual simulation methodology to teach students how to learn to provide nursing care from simple to complex scenarios. Also, students attended didactic courses online (lectures; discussions; and using various pictorial and active formations) to ensure the application of a real physical teaching-learning setting. In addition, the faculty were successful in evaluating the learners' achievement and mastery of the course objectives. Before this instructional transformation, the faculty and students were efficient in evaluating the learner via computer-delivered examinations and manipulative appraisal of students in nursing care using simulation technology. In respect to the latter, the PVAMU College of Nursing was a forerunner in simulation technology pedagogy (since 2003), and operates simulation laboratories that emulate teaching nursing across the lifespan in health, wellness, and illness including community and mental health nursing, and research. However, during the first wave of COVID-19, the human simulation laboratories were applicable only through virtual applications.
PVAMU College of Nursing was successful in offering summer school 2020 classes at a less than active list of courses. The mode of operation of the undergraduate program was online instruction during the month of June 2020 utilizing online instructions. However, beginning in July 2020, the majority of the students enrolled were able to affiliate in the local hospitals and apply face-to-face nurse-patient care learning experiences. The most challenging area to access on-site nurse-patient learning experiences has been psychiatric-mental health and still remains difficult. Lastly, with respect to the graduate nursing offerings (MSN and DNP), students are already Registered Nurses and they were successful in continuing practicum learning experiences.
The University has been supportive in assuring the College of Nursing has what it needs to protect students, staff, and faculty as per PPEs. Most importantly, our graduate students who are studying to become nurse practitioners and administrators are being equipped with N95 Masks, facial shields, goggles, and special protective gowns and gloves. Many of the students' learning experiences include a cadre of community clinics and other non-traditional settings. Securing and maintaining safety, starting with self, is the mode of operation commensurate with the University's COVID-Task Force and the CDC Guidelines. My advice to department chairs and colleagues representing other nursing programs is to recognize that we are experiencing a personal change in our activities of daily living, and the offering of a nursing curriculum to the new and developing future nursing workforce. Starting with the simple applications of tasks, such as hand washing, which has been a proven function before COVID-19 to be the basic task and utility of nurses and all health care providers. Now we are having to live wearing a mask and maintaining a physical distance between one another. Nevertheless, we are responsible for applying all principles of health care delivery by adhering, teaching, and accepting the relevance of science in our personal and professional responsibilities and practices as front-line professional nurses. I'm confident, the nursing curricula will guide us in this transformation.
Learn more about the Prairie View A&M University College of Nursing – Prairie View, TX
***
– University of Utah –
Madeline Lassche, DNP, NEA-BC, CHSE – Executive Director of Simulation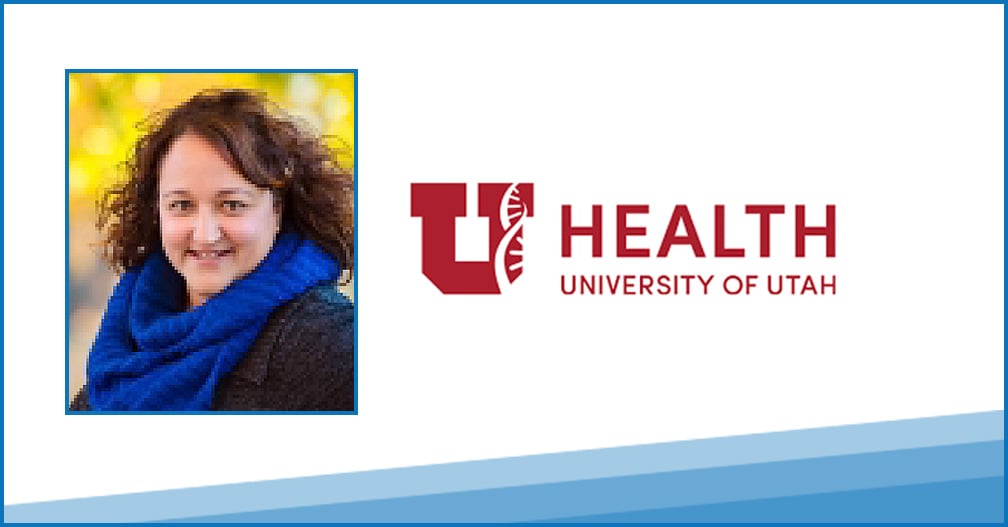 In 2021 we will see advances in nursing education and students should be prepared to enter an era of technology-driven experiential learning. Some exciting new simulations that can be done from the comfort of home will include virtual and augmented reality (VR/AR) skills practices and virtual platform debriefing. We are partnering with our engineering and gaming departments to bring you lifelike virtual environments where perfecting your skills does not include finding parking at the U. But be assured, we will still come together in real life to demonstrate human interactions along with the skills learned virtually. It is going to be an exciting educational future.
Learn more about the University of Utah College of Nursing – Salt Lake City, UT
***
– University of Pittsburgh –
Jacqueline Dunbar-Jacob, PhD, RN, FAAN – Dean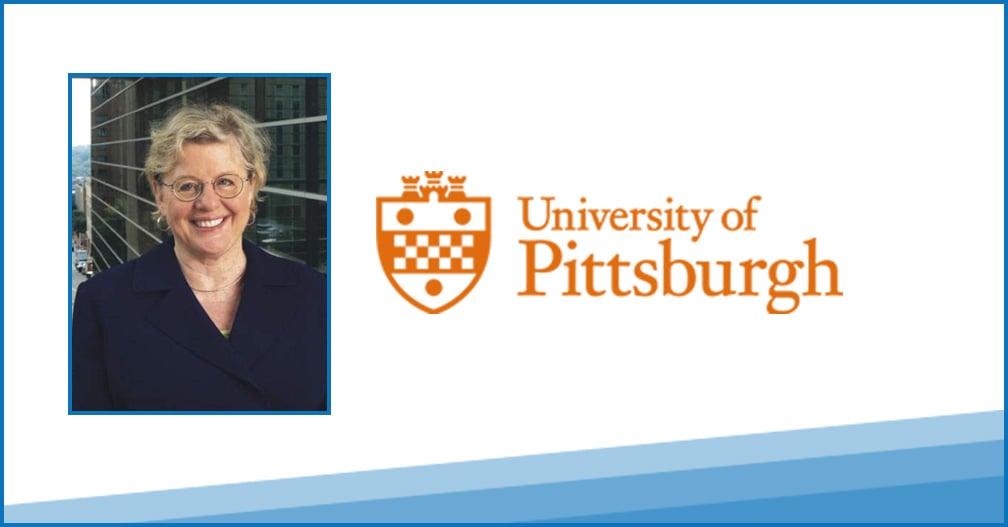 Students should expect that change and flexibility are the order of the day. The development of practice-based skills will likely have an increased emphasis on the use of technology — high-fidelity simulators, virtual reality, computer simulations. Clinical thinking is likely to be carried out with case-based analysis and discussion. As clinical agencies may alter the numbers and types of students permitted at any given time, the clinical practicum is more likely to be employed to provide the student the opportunity to apply the lessons learned in the other modalities as opposed to learning the basics of nursing practice. It is likely that more emphasis will be placed on nursing in public/community health settings; there are likely to be more out-of-hospital practicum experiences. In many ways, these changes in nursing education take advantage of the evolving knowledge about learning and of the developing technologies to support that learning. We know nursing is about thinking, problem-solving, and decision making. We can use these developing technologies and out-of-hospital experiences to support that development.
Learn more about the University of Pittsburgh School of Nursing – Pittsburgh, PA
***
– University of Tennessee at Chattanooga –
Rachel Nall, RN, MSN, CRNA, Clinical Assistant Professor – Nurse Anesthesia Concentration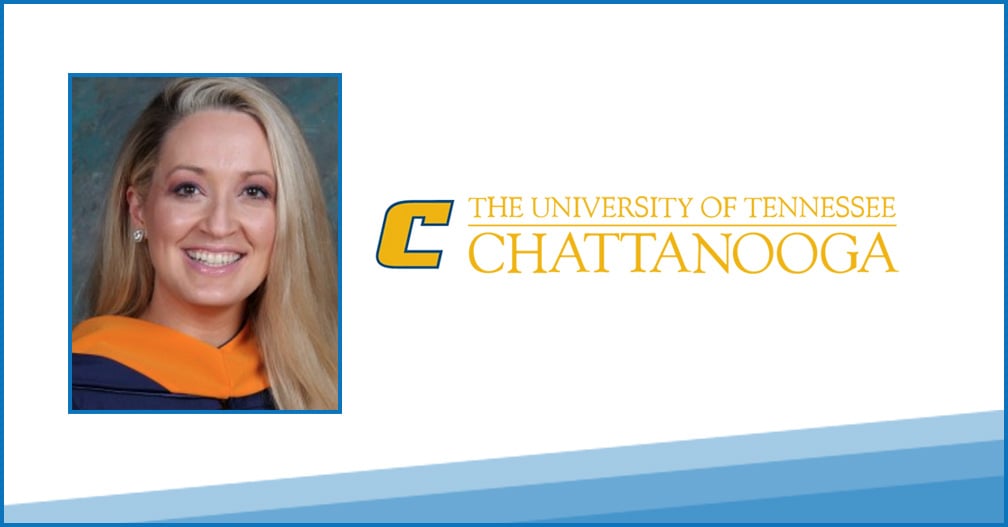 From a nurse anesthetist's perspective, the pandemic has taught and will continue to teach how we can work to keep our patients and ourselves safer as we practice anesthesia and provide patients comfortable throughout their procedures. Through this, we have seen the importance of technology, such as video laryngoscopy, as a means to quickly and safely accomplish airway management.
Students can expect they will likely learn to use these and other advancements earlier in their practice. Simulation mannequins and other tools have become more realistic, and they can expect they will spend more time in the simulation lab so they can feel as prepared as possible when they reach the clinical environment.
What hasn't changed is that nursing and nurse anesthesia education is a high-level, demanding educational path. If we give our patients our best, then we have given exactly what we should. At UTC, we are proud to offer the didactic, simulation, and clinical experiences that prepare a student for any anesthesia practice type they choose.
Learn more about the University of Tennessee at Chattanooga College of Nursing – Chattanooga, TN
***
– Northern New Mexico College –
Gretchen Williams, MSN, RN – Adjunct Clinical Instructor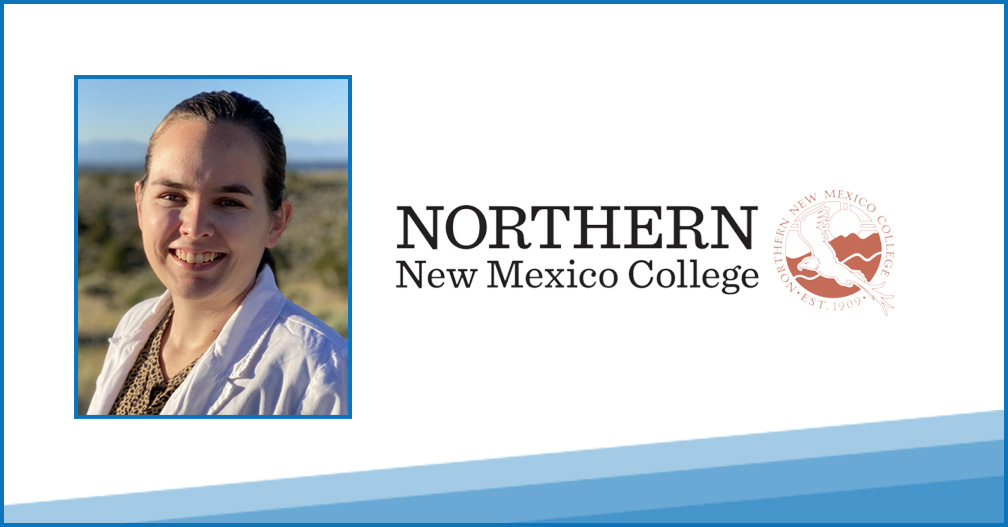 I think for me, I've seen how much technology has advanced since I graduated nursing school 8 years ago. Now there are virtual simulations, and simulations at school that help provide a safe environment for learning. These simulations are vital, especially now that COVID has made it to where students may not be able to do clinicals in a hospital setting. So, my advice is to embrace the changes and advance in technology. They are giving students opportunities that previous students have never experienced before. It may seem weird doing a sim online or even in an educational setting, but it's there to help you learn, grow, and use critical thinking skills.
Learn more about the Northern New Mexico College Nursing and Health Sciences – Española, NM
***
No matter what the future holds, the adaptability and perseverance that nursing students have demonstrated during these uncertain times will undoubtedly serve them well in their careers. Much like the state of the world, nursing is constantly evolving and changing. The flexibility and confidence to take on whatever challenges arise are what makes nurses so special.
You Might Also Be Interested in These Articles