The Expert Guide to Nursing Leadership
You've landed on this page searching for ideas, tips, tricks, or simply validation in your nursing leadership role. If you're like most nurse leaders, you were "volun-told" to be charge nurse, then unit leader, manager, and perhaps you've reached the director role, but no one ever showed you how to be a great leader. It's the "See one. Do one. Teach one." method of nursing leadership, and it's not right.
I believe leading nurses and other healthcare professions are particularly challenging. We must guarantee that the staff who perform the work or care have the knowledge, skill, and ability to do so. We ensure the patients are happy, the administration is pleased with our quality measures, we operate within budget, and the staff feel safe and cared for. Oh, and no reportable deaths or maimings, please.
I hope these articles are informative, educational, and entertaining as you navigate your leadership journey. Nursing leadership is not for the faint of heart but is well worth the work!
Please let me know if there are other topics you would like to read about.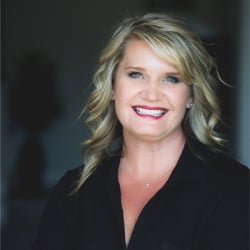 Latest posts by Catherine Burger, MSOL, RN, NEA-BC
(see all)
Other Contributing Nursing Leadership Authors
All Things Mentoring
The methodology of mentoring is built into the DNA of nurses. Mentoring is when an experienced individual provides guidance and support to a less experienced person. Sound familiar?

Mentoring involves sharing knowledge, skills, and expertise to help those without those skills develop their abilities. It is an essential tool and process for developing new and experienced nurses searching for personal and professional growth. Mentoring can lead to increased confidence, improved performance, and expanded networks across the healthcare continuum. Solid mentors will provide feedback, advice, and encouragement and can help others navigate challenges and opportunities. Mentoring is THE most powerful way to learn and grow as a nurse and leader.
The Problem with…
Truth bomb: Healthcare is not perfect. Nursing is not excellent. And leading people can be tricky sometimes. That said, if you're still reading this text, you are one of those people who are passionate about finding solutions to problems you encounter every day. While there is usually no one-solution-fits-all model for solving healthcare issues, we've broken down some of the challenges we see for bite-size consumption. Let us know other "problem" areas you want to learn more about!
HR Issues
In my experience as a nurse leader, dealing with HR issues has always been the WORST part of my job. Experts will tell you how important it is to approach each situation with empathy and understanding while maintaining professionalism. However, as I am first human and then a leader, that approach is much easier said than done!
What IS most important as a leader is to create a safe and comfortable space for your employees to voice their concerns without fear of retaliation or judgment. The investigations, documentation, and outcome should involve Human Resources (HR) staff.
As the leader, you create a positive and inclusive workplace culture where all employees feel respected and valued. By handling HR issues with care and professionalism, you can foster a culture of trust and respect within your organization.
Financial Responsibilities
Financial responsibilities are a vital part of the nurse leader's job. You must ensure the department stays within budget while providing the highest level of care to patients, their families, and the communities you serve. Oversight involves monitoring expenses, identifying areas for efficiencies without sacrificing quality, and working with our finance team to allocate resources effectively. It can be challenging at times, but these efforts help keep the organization running smoothly and enable you to provide exceptional care to those who need it most.
Change Management
Understanding that your nursing leadership role is mainly as a change agent is essential. A change agent initiates and drives change within an organization or community. Sound familiar?
As a nurse leader, you have the potential to be a powerful change agent within your healthcare facility to drive efficiencies and improve gaps in care. By identifying areas for improvement and implementing evidence-based practices, you can help to improve patient outcomes and overall quality of care. It is crucial to involve all stakeholders in the change process, including frontline staff, management, and patients. You can create a culture of change and continuous improvement by working collaboratively and communicating effectively. Always remember that as a nurse leader, you have the power to positively impact the healthcare system and the lives of your patients.
Leadership Basics
Nursing leadership is an integral part of any healthcare system. It involves skills, knowledge, and experience that enable nurses to lead and manage teams effectively. Leadership in nursing requires an understanding of the complex healthcare environment and the ability to communicate effectively with patients, families, healthcare providers, and community services.
There are several reasons why someone may become a nurse leader, including the desire to impact patient care positively, the opportunity to mentor and develop other nurses, and the chance to take on new challenges and responsibilities. Nurse leaders can often influence healthcare policy and advocate for their patients and profession. Becoming a nurse leader can be a rewarding and fulfilling career path for those passionate about nursing and dedicated to improving care and the work.
Building Teams
As a nurse leader, one of the most important things you can do is build a strong team that trusts each other and works well together to achieve desired outcomes of improved patient care and/or through the never-ending change management process that is healthcare today.
Building a solid team takes time and effort but is ultimately worth it. Building a strong team starts with hiring the right people, creating a positive work environment, setting clear goals and expectations, providing feedback and support, and fostering a sense of belonging through preceptorship and mentoring. A team with a solid foundation will stick with the leader through thick and thin; take care in developing this essential cornerstone of your leadership journey.
Hospital Leadership
Being a nurse leader in a hospital can be a challenging role. As a leader, you must ensure that your team is providing the best possible care to patients while also managing the hospital's day-to-day operations. This can be a tricky balancing act, as there are often competing demands on your time and attention.
One of the biggest challenges of being a nurse leader is managing patients' and staff's needs and expectations. Patients expect high-quality care and attention, while staff members may be dealing with their issues or stressors.
Despite the challenges of personnel, patients, resource management, and ensuring evidence-based practices, being a nurse leader in a hospital is incredibly rewarding. You have the opportunity to make a real difference in the lives of patients and staff members to help shape the future of healthcare.
Nursing Basics
While this text is titled "Expert Guide for Nursing Leadership," some categories and topics fall into the general nursing category that we didn't want you to miss!
Whether you are a new nurse, a nurse with some experience, or the VERY seasoned (and sometimes crusty-which I write with much awe and reverence) nurse toting a cig and Mountain Dew at your 2 am lunch break, we hope you find these topics interesting, informative or at least entertaining. Feel free to let us know if there are other general nursing topics you would like to read about!
Degree Pathways to Nursing Leadership