Are Breaks and the 12-Hour Shift Being Dealt a Bad Hand?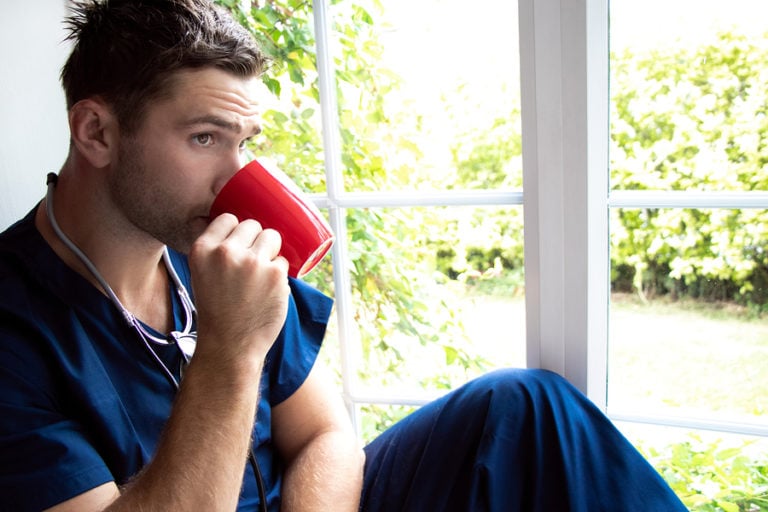 When Senator Maureen Walsh made a flippant remark this week about nurses playing cards during their shifts, nurses across the globe went crazy. But for those who actually reviewed the footage of the now-sorry senator from Washington state, the request for an amendment to SHB 1155 for Critical Access Hospitals was not unreasonable.
These federally-designated hospitals, by definition, have less than 25 beds and are located in very rural settings at least 35 miles from any other hospitals. The facilities are only required to have a registered nurse when there are acute patients, otherwise, a licensed practical nurse is staffed. Therefore, it is possible that rural nurses are being staffed to these small rural hospitals, without any patients to care for in their shift. Mandating breaks and lunches, as spelled out in the bill, would require having additional nurses in these hard-to-staff facilities where the nurses may already have a lot of downtime.
Amidst the backlash from nurses and the media, and citing that the nurses are too tired and need breaks, Sen. Walsh introduced an amendment for SHB 1155 that will prohibit employees from "working more than eight hours for a twenty-four-hour period for a health care facility." Essentially, doing away with the coveted 12-hour nursing shifts that have been around since the 1970s. The bill, which recently passed in the Senate despite Sen. Walsh voting against it, included the amendment, but the House is refusing to concur as the bill currently stands. It may seem more of a retaliatory proposal, but would removing the 12-hour shift improve patient outcomes and nursing health?
RELATED: 12-Hour Shifts Vs. 10-Hour Shifts
There are numerous studies in leading journals over the past 20 years proving that when nurses, especially "seasoned" nurses, work more than eight hours a day, patients are at risk. More medication errors and sentinel events occur when nurses are fatigued, and the numbers rise exponentially when nurses work past 12 hours. In a study by the Georgia Nurses Association in 2011, researchers reported the risk of errors outweighs any of the benefits of the 12-hour shift.
Many nurses and healthcare institutions prefer the 12-hour shifts. Nurses prefer it because they can "cluster" their work days together and then have more time off in a row. Hospitals prefer it because staffing is easier with only covering two shifts instead of three. However, studies have shown that most nurses do not get enough sleep between their clustered shifts, around 5.5 hours per night, and even less for night-shift workers. Lack of sleep and fatigue are known culprits of poor judgment and cause significantly high rates of errors. Luckily we have tips for night shift workers to help with awareness.
RELATED: How to Manage Your Stress as a Nurse
The world of nursing is watching the outcome of SHB 1155 and the future of the 12-hour shift in Washington state. Should nurses complain that they are exhausted and need mandatory breaks while knowingly working long shifts that are proven to be unhealthy? Regardless of the outcome, hospitals must continue to strive to address the challenge of improving nurse well-being to decrease the risk to patient safety as it is related to fatigue.
RELATED: The Importance of the Nurse-Patient Relationship for Patient Care

Latest posts by Amanda Bucceri Androus, RN, BSN
(see all)