Can You Declare a Minor in Nursing?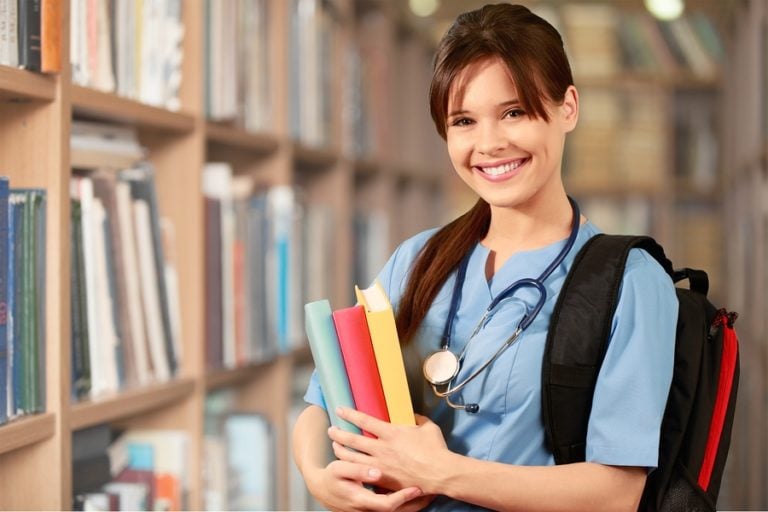 Because of the way nursing programs are structured, declaring a minor in the field of nursing is usually not an option. For example, a biology major probably wouldn't be able to minor in nursing. The reason is because many nursing programs are impacted, so the spaces are reserved for those looking to major in it. Additionally, one does not complete courses in nursing until accepted into the program.
However, there are many options for minors that nursing majors can select from. Many nursing programs don't require students to declare a minor, but there are many minoring options that would greatly complement a nursing degree. Sometimes students can choose a minor that would help them subspecialize in their career. The following are some examples of complimentary minors that nursing students may consider.
Psychology
Psychology is a great minor for nurses. One might think it would be helpful to minor in psychology to be able to help those with mental illnesses, such as psychiatric nurses do. That is true, but minoring in psychology can also help to build a healthy nurse-patient relationship, assist with the wide variety of family dynamics, and refine communication skills. Minoring in psychology can benefit any nurse, in any specialty area.
Gerontology
Working with older adults is both challenging and rewarding. The geriatric population has specific care needs that nurses must be aware of to be able to provide individualized care. While gerontology is introduced in nursing school, and adult gerontology nursing specialties continue to draw interest, minoring in gerontology can help any nurse in any area that cares for the aging population. It is a specialty that not only requires focus on the physical needs of the geriatric population, but the complex psychosocial and mental health needs as well.
Nutrition
One thing that many nurses my overlook in their day-to-day routine is the importance of nutrition on healing and recovery. Nutrition plays an enormous role in multiple disease processes. Most nurses immediately think of diseases such as diabetes when considering the relationship of nutrition and health, but it can play a larger, more significant role overall. For example, wound care nurses must ensure patients are eating enough protein to facilitate wound healing. Those with diverticulosis should steer clear of certain foods that might trigger symptoms. By minoring in nutrition, nurses can individualize healthy eating plans for a wide variety of patients.
Human/Child Development
Human or child development is a great option for a minor for nursing students. It can especially benefit nurses who are looking at a career in pediatric nursing. This is a field that is also introduced in nursing school, but those minoring in human/child development build further on a set of skills that help identify specific needs of patients as well as families. This would also be an excellent minor for those who wish to become school nurses.
Education
Nurses are teachers. Education is a crucial piece of everyday nursing, and in every specialty. Minoring in education is a great way to enhance teaching skills that will undoubtedly benefit a nurse throughout his or her career. Not only will this benefit bedside nurses, but education skills are critical if returning for a master's degree or APRN program. It also provides a head start if a nurse hopes to become a clinical instructor or clinical nurse specialist.
Business
Believe it or not, having a background in business is extremely beneficial for nurses. They become familiar with healthcare operations and may eventually move up the clinical ladder to become a hospital or nurse administrator, director of nursing, nurse entrepreneur, or another position in healthcare leadership. In today's healthcare arena, a minor in business is a great way for nurses to get a leg up on complex and ever-changing administrative processes.

Latest posts by Amanda Bucceri Androus, RN, BSN
(see all)