Healthcare is a Team Sport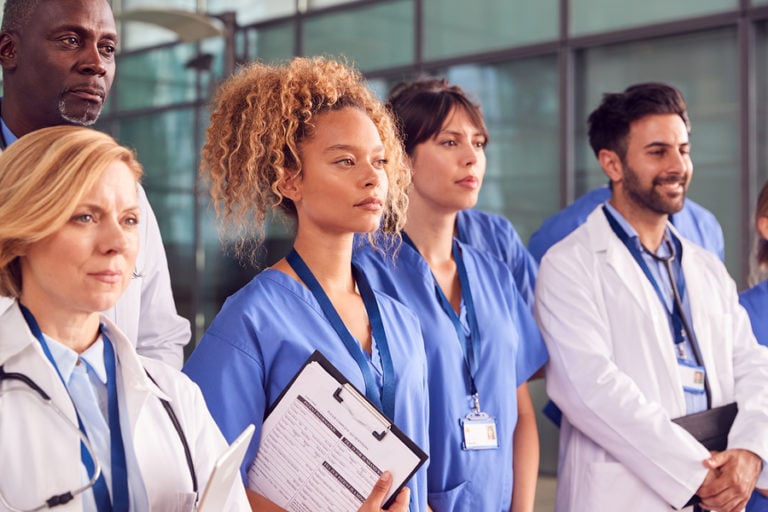 With so much attention on the nurses these past few months due to the COVID-19 pandemic, I want to take a moment to recognize the immense value that all team members play in healthcare:
Housekeeping
These are our silent heroes who pridefully commit themselves to ensure our floors are shiny, the rooms are clean, the halls are dusted, and the bed is turned over quickly for the next arrival. Unfortunately, many of us only notice when they are not around. For example, when there's a shortage of housekeepers, and we have to empty the trash. Yet we tend not to see the spotless unit as they quietly do a fantastic job.
Certified Nursing Assistants (CNA)
A reliable CNA is a cornerstone to most hospitals and long-term care facilities. I started my nursing career as a volunteer Candy-Striper and then moved into a CNA role during nursing school. I firmly believe that all nurses should be required to work in this challenging yet rewarding role. The CNAs are the eyes and ears of healthcare as they assist patients with walking, bathing, and other activities, and often, they are the first to notice subtle changes in a patient.
Medical Assistant (MA)
A role used in outpatient settings in most states, the medical assistant provides support to a plethora of clinicians in the office, such as physicians, nurse practitioners, and physician assistants. They connect the patients to providers and typically form personal relationships with them as they come to the clinic. A strong MA is the right-hand of the clinician in the outpatient setting, as most nurses carry their own schedules or provide telephone triage, etc.
RELATED: NP vs. PA and Can a Nurse Take Orders from a Physician Assistant?
Unit Secretary (UA)
At the heart of every unit sits the UA. Although this role has significantly changed since the implementation of the EMR, a strong UA has its finger on the pulse of everything coming and going on in the unit. We give titles such as "Charge Nurse" or "Supervisor" to various people, but we all know who's really in charge of a well-run unit – the UA.
Respiratory Therapist (RT)
I never understood the "Us vs. Them" stories between nurses and RTs. As an ICU nurse, the RT staff were an appendage I intensely relied on for their expertise and opinion on patient's respiratory status and potential. As a step-down nurse, the RTs were not only good friends but another set of eyes for when I was busy with other patients. As an ICU manager, the RTs were star players as we revamped our protocols and began walking patients still on a ventilator.
Physical Therapist (PT) and Occupational Therapist (OT)
Those of you on the night shift may not know about this position in the hospital. All kidding aside, these are the unsung heroes who get our patients moving and ready for their next level. Rehab centers, long-term care facilities, and hospitals rely on therapists to make sure patients are strong enough and have the skills needed to care for themselves before discharge.
Care Coordinators
Care coordinators are the staff who usually help transition our patients to their next level and ensure they have the support and equipment they need to thrive. They battle with insurance companies, physicians, executives, families, and patients themselves to jump through all the fiery hoops to support our patients.
Pharmacists and Pharmacy Technicians
Excellent pharmacy teams are something that we expect. We need meds, and they simply appear. But the Pyxis machine doesn't magically fill itself. The pharmacist has a tremendous role in any clinical setting. Usually overseeing many techs who pull and fill prescriptions, the pharmacist must double-check all the meds, plus prepare many on their own, under strenuous conditions. As many states allow pharmacists to administer vaccines, this is a role that deserves our kudos and respect.
Lab Technicians
I currently work in a role where the MAs draw all of their own labs and run their own point-of-care testing. I have never appreciated the phlebotomists as much as I do now. No one is ever happy to see them (because of the venipuncture – it's not personal), and then there is the challenge of obtaining enough blood for the testing. If you're frustrated that they're waking up the patient who yelled all night and finally fell asleep, be grateful when you get the early notice of the critical result before the physician strolls in.
Dietary
Organizations manage patient meals very differently these days, but they are still an essential part of the team. The dietary aid at many facilities not only deliver the meals, but they help the patient sit up for their meal, open packages, and even help feed patients.
I realize that there are varying degrees of commitment in these roles at your organization, and perhaps I've missed some of the team members you find essential. Now, more than ever, during these times of stress, uncertainty, and exhaustion, we must strive to be the best player for our team. They need us to see them, the contribution they bring to each game, and show appreciation for their support.
Healthcare is a team sport.
RELATED COVID-19 CONTENT ON REGISTEREDNURSING.ORG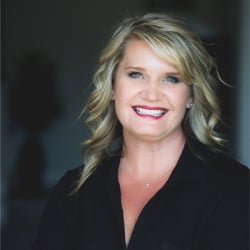 Latest posts by Catherine Burger, MSOL, RN, NEA-BC
(see all)