The Hottest Job During a Pandemic? Travel Nurse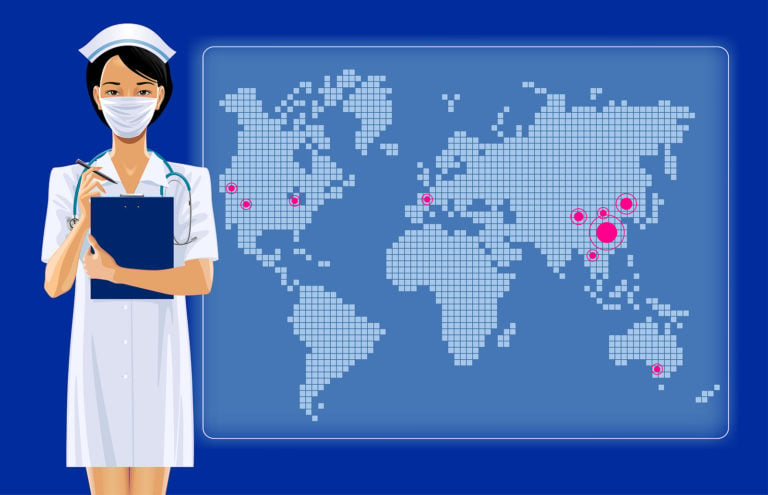 COVID-19 has caused head-spinning census shifts resulting in shortages of nurses in COVID "hot spots", while other facilities furloughed nurses as they preserved resources for the predicted surge in cases. America quickly realized that there were not enough nurses in the areas that were hit hardest by the pandemic.
Travel Nurses to the Rescue
Travel nurses are a unique part of the nursing industry. While they make up only about 1% of nurses, their ranks are growing as increased numbers of nurses sign on to assist facilities in COVID-19 hot spots. American Mobile Healthcare, a travel nurse staffing agency, reports that more nurses have taken on travel assignments in 2020 than at any other time in their 30-year history. This shows just how far our nation's nurses will go to help their fellow healthcare workers and provide excellent patient care.
Why Travel Nursing? Why Now?
Travel nurses are in demand. Hospital staff is overwhelmed with COVID-19 and other patients while some nurses are falling ill with the virus, creating a tremendous need for a flexible nurse workforce to fill in the staffing gaps. Aya Healthcare, a travel nurse agency ranked as one of the top 150 places to work in 2019 by Becker's Healthcare, currently lists over 12,000 nursing and allied healthcare jobs on their website.
Travel nursing pays very well. The pre-pandemic salary for travel nurses averaged $1,673 per week. The pandemic has driven travel nurse pay to more than $4,000 per week (in some cases), with the average around $3,500. Keep in mind that these "crisis pay" rates are due to the pandemic, and the highest rates may only be available in areas with large numbers of COVID-19 cases.

Travel agencies are providing more support for their travelers, including 24/7 hotlines and mental health resources.
Is Travel Nursing a Good Fit?
Travel nursing can be a fulfilling career, but it isn't for everyone. Travel nurses must be able to adapt to new environments easily and have confidence in their nursing skills. Always being the new nurse and spending months away from home at a time can be stressful.
Additionally, travel nursing has shifted due to the pandemic. Despite the spike in compensation, many seasoned travel nurses are declining assignments out of fear of the virus or after experiencing burnout while working on the front lines. Today's travel nurses have to be committed to their patients and constantly prepared to encounter a range of difficult situations. However, if you're a nurse who enjoys traveling and thrives on challenges, a career in travel nursing may be the perfect fit.
Travel Nurse FAQs
Housing is one of the most significant concerns for a travel nurse. There are a few options available, and it depends on the travel nurse agency/company regarding how accommodations are set up. Some companies provide housing (i.e., apartment, duplex, etc.). Some companies offer a housing stipend, or a fixed amount of money each month to apply towards housing.
First, nurses need to be aware of where their "tax home" is, as stipends are tax-free if working away from the tax home. Having a tax home is necessary to receive tax-free housing. A "tax home" is defined as the general vicinity of an individual's primary place of work (regardless of where the primary residence is). Generally, the IRS considers someone traveling away from home (i.e., their "tax home") if it exceeds one workday.
Different travel nurse agencies offer different stipends - it's important to research what the living expenses are in a specific area to ensure housing is adequately covered. The General Services Administration (GSA) lists the maximum daily amount for lodging, meals, and incidentals with regards to travel expenses. The key word is MAXIMUM. It's not required that a company pay employees the listed stipend. In fact, some travel nurse agencies offer higher hourly wages instead of housing stipends. Additionally, the GSA rates are based on short-term travel - usually less than a month. Travel nurse contracts can last three months or more.
Those interested in travel nursing may have questions about licensing; specifically, how are licenses recognized if practicing in another state.
Depending on the state, new licensure is not necessary. The National Council of State Boards of Nursing (NCSBN) developed the Nurse Licensure Compact which is an agreement between specific states to recognize nursing licenses without having to apply separately for licensure in another state. In other words, a nurse living in a "compact state" (one which is part of this agreement) can practice in another compact state without having to obtain additional licenses. There are now uniform licensure requirements that must be met when seeking a multistate license under the compact agreement. States that participate in the compact agreement can be found on the NCSBN website.
If not part of the compact agreement, some states allow nurses to obtain temporary licenses by endorsement. These are valid for specific lengths of time, so nurses must visit each state's Board of Nursing website to determine specific temporary license requirements. If extending the assignment past the temporary license time frame, nurses must apply for a permanent license. Permanent licenses are also required for states that don't grant licensure by endorsement and don't participate in the NLC.
Choosing a Travel Nursing Agency
When considering a travel nurse agency, it's important for nurses to ask questions to ensure that they have the information they need to make the best decision for themselves. These questions might include:
Does the agency provide a 24/7 hotline for clinical questions, as well as offer debriefing and mental help assistance?
Can an incoming nurse speak with a nurse who is currently working in that area before committing to the assignment?
How likely is it that a contract will be cancelled, and what does that mean for the employee?
If I have to quarantine, will I still be paid?
What expenses are paid by the agency?
Can I go on an assignment with a friend?
Licensing Requirements
Most travel nurse agencies require an active registered nurse license (RN) in the state of residence. Some facilities request Bachelor's-prepared nurses only. Typically, a travel nurse from a non-Nurse Licensure Compact state obtains a separate license in every state that they wish to work in. Nurses with compact nursing licenses can work in any compact state, but a new license is needed if they work in a non-compact state. However, the pandemic and its tendency to surge in various locations have resulted in states relaxing their compact licensing rules to allow out-of-state nurses to have rapid access to assignments.
Experience Counts
Most agencies require at least a year of experience, and some specialty areas are in higher demand than others. According to Cross Country Healthcare staffing agency executives, the agency has seen an increased need for travel nurses in ICU, telemetry, med-surg, and ER, with some new opportunities in the screener, contract tracer, and triage roles.
As long as the country continues to experience outbreaks of the virus, travel nurses will remain in high demand. Even if hospitals return to normal, this could result in a surge in elective surgeries and short-term staffing shortages.
If you're an adventurous nurse seeking to make a difference in patients' lives, now may be your time to shine in a demanding yet rewarding career as a travel nurse.
Read more about the current nursing shortage.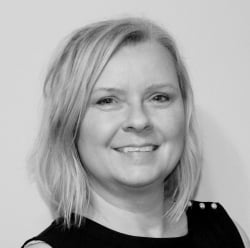 Latest posts by Cindy Blye
(see all)