Can an LPN/LVN Become a Certified Managed Care Nurse? The Answer May Surprise You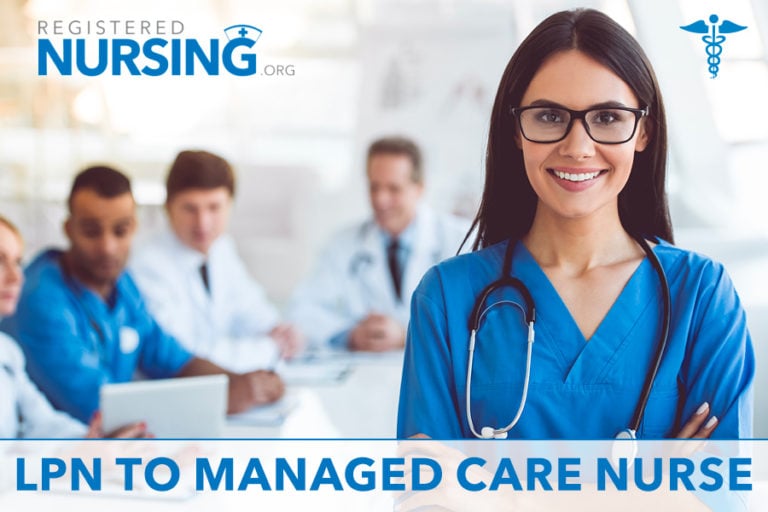 Licensed Professional/Vocational Nurses (LPN/LVNs) looking to advance in a new field may be surprised to learn of the Certified Managed Care Nurse (CMCN) pathway. It's now easier than ever for LPNs to become certified as managed care nurses through professional organizations such as the American Association of Managed Care Nurses (AAMCN) and the American Board of Managed Care Nursing (ABMCN). Read below to learn the steps involved so you can get started in this exciting career today.
What Is a Managed Care Nurse?
Managed care nurses, also known as case managers or care coordinators, are nurses who specialize in coordinating and managing the healthcare of patients within a managed care system. These systems are designed to control healthcare costs and improve the quality of care by focusing on preventive and cost-effective measures. Managed care nurses are responsible for a wide range of tasks, including:
Assessment: They assess a patient's medical history, current health status, and healthcare needs.
Care Coordination: They develop and implement care plans, ensuring patients receive appropriate treatments and services.
Advocacy: Managed care nurses advocate for their patients, helping them understand their healthcare options and making informed decisions.
Resource Management: They work to make the best use of healthcare resources and ensure patients receive the necessary care efficiently.
Communication: Effective communication with patients, healthcare providers, and insurance companies is a vital aspect of their role.
Documentation: Managed care nurses maintain detailed patient care records, ensuring accurate billing and proper follow-up.
As the healthcare landscape becomes more complex, the need for skilled managed care nurses continues to grow. Becoming a Certified Managed Care Nurse can be a great way to stand out in this competitive field and demonstrate your commitment to excellence.
Why Become a Certified Managed Care Nurse?
Both LPN/LVNs and registered nurses are eligible for a managed care nurse certification. Advantages of certification include:
Professional Credibility: Being certified showcases your expertise and dedication to the field. It can help you gain the trust of both employers and patients.
Career Advancement: Many employers prefer or require certification when hiring or promoting managed care nurses to leadership positions.
Enhanced Knowledge: Preparing for the certification exam can deepen your understanding of managed care concepts and practices, making you a more effective nurse.
Networking Opportunities: Joining the community of certified managed care nurses can provide you with networking opportunities, access to resources, and professional support.
The Path to Becoming a Certified Managed Care Nurse as an LPN
Becoming a CMCN requires a combination of education, experience, and passing the certification exam; however, these requirements become less restrictive once you've already become licensed as a professional nurse. Here's a step-by-step guide to help you on your journey to becoming a Certified Managed Care Nurse as an LPN:
1. Obtain an LPN or LVN License
The first and most crucial step in becoming a Certified Managed Care Nurse is to obtain a license as a Licensed Practical Nurse (LPN) or Licensed Vocational Nurse (LVN). LPNs and LVNs provide essential patient care and are licensed healthcare professionals. These licenses are typically obtained by completing an accredited one-year nursing program.
2. Gain an Understanding of CMCN Career Requirements
Before becoming a Certified Managed Care Nurse, it's essential to have a clear understanding of the career requirements and responsibilities associated with this role. This understanding can be demonstrated in two ways:
Completing the AAMCN Curriculum
The American Association of Managed Care Nurses (AAMCN) offers a curriculum designed to provide aspiring CMCNs with the necessary knowledge and skills. This curriculum covers various aspects of managed care nursing, including healthcare systems, case management, utilization review, quality improvement, and legal and ethical issues. Completing this curriculum is one way to demonstrate your commitment to the profession and your understanding of the career requirements.
Submitting a Signed Statement from an Employer
An alternative method to confirm your understanding of CMCN career requirements is to submit a signed statement from your employer to the American Board of Managed Care Nursing (ABMCN) Board of Directors. This statement should attest to your experience and knowledge in the field, indicating that you have the necessary skills and understanding to pursue certification as a CMCN.
3. Prepare for the Certification Exam
Once you've met the educational and experiential requirements, you can prepare for the Certified Managed Care Nurse certification exam. The CMCN certification is offered by the American Board of Managed Care Nursing (ABMCN). The exam covers various aspects of managed care nursing, including:
Healthcare systems and models
Case management processes
Legal and ethical considerations in managed care
Quality improvement and performance evaluation
Healthcare informatics and technology
ABMCN provides study materials and resources to help you prepare for the exam. Consider enrolling in a CMCN certification review course, which can help you focus your study efforts and increase your chances of passing the exam.
4. Take the Certification Exam
The CMCN certification exam is typically administered through computer-based testing centers. It consists of multiple-choice questions and may include some case studies or scenarios. The passing score varies, but it's typically set at around 70%.
When you feel adequately prepared, schedule your exam and make sure to arrive at the testing center with sufficient identification and any other required documentation. Take your time and carefully read each question before answering. Once you've completed the exam, you'll receive your results, usually within a few weeks.
5. Maintain Your Certification
Becoming a Certified Managed Care Nurse is an achievement, but it's not a one-and-done process. To maintain your certification, you must meet specific requirements for continuing education and professional development. The ABMCN typically requires CMCNs to renew their certification every five years. This process may involve completing a certain number of continuing education hours and demonstrating ongoing involvement in the field of managed care nursing.
Career Opportunities for Certified Managed Care Nurses
Becoming a CMCN opens up a world of career opportunities in various healthcare settings. Some of the roles and settings where CMCNs can thrive include:
Managed Care Organizations: CMCNs work for health maintenance organizations (HMOs), preferred provider organizations (PPOs), and other managed care entities, helping to coordinate and manage patient care.
Insurance Companies: Insurers hire CMCNs to ensure that policyholders receive appropriate and cost-effective healthcare services.
Hospitals and Healthcare Systems: Large healthcare systems may employ CMCNs to streamline the patient experience and manage the transition from inpatient to outpatient care.
Long-Term Care Facilities: Nursing homes and assisted living facilities may benefit from CMCNs' expertise coordinating care for elderly and chronically ill patients needing long-term care.
Home Health Care: CMCNs can work with home health agencies to coordinate care for patients who receive healthcare services at home.
Consulting Firms: Some CMCNs work as consultants, providing expertise to various healthcare organizations.
Government Agencies: State and federal healthcare agencies may employ CMCNs to manage healthcare programs and ensure cost-effective care delivery.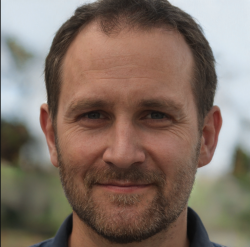 Latest posts by Adam Hanson
(see all)