10 Mistakes to Avoid When Selecting an LPN to RN Program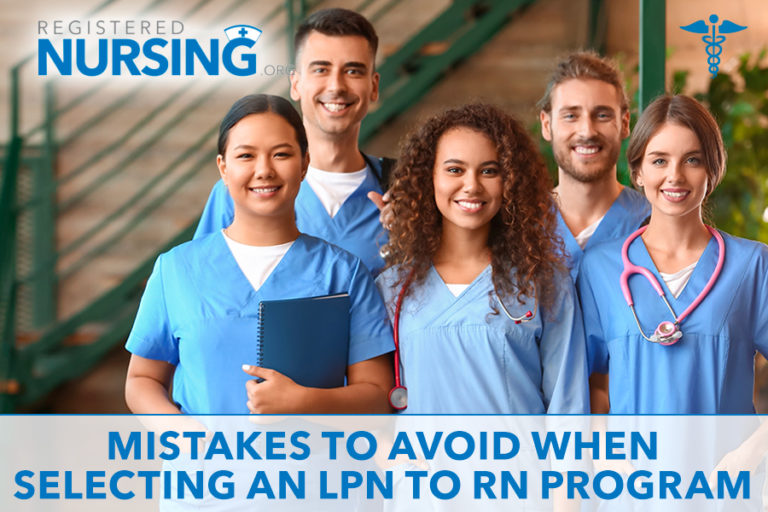 Transitioning from a Licensed Practical Nurse (LPN) to a Registered Nurse (RN) is a significant step in advancing your nursing career. To make this transition, you'll need to enroll in an LPN to RN program. Choosing the right program is crucial as it can impact your education, career prospects, and future job satisfaction. However, many prospective students make common mistakes when selecting an LPN to RN program. In this article, we will explore these mistakes and provide guidance on how to avoid them.
1. Failing to Set Clear Career Goals
One of the most significant mistakes you can make when considering an LPN to RN program is not having clear career goals. Before embarking on this educational journey, take some time to evaluate your long-term nursing career aspirations. Do you want to specialize in a particular field? Do you eventually want to pursue an advanced nursing role, such as a nurse practitioner, or even earn a DNP or Ph.D. in nursing?
Without clear goals, you might end up in a program that doesn't align with your career path or set you up for the future you envision. Each LPN to RN program may have different tracks and faculty expertise, so understanding your objectives will help you choose the right program and maximize the benefits of your education.
2. Ignoring Accreditation
Accreditation is a fundamental factor to consider when evaluating LPN to RN programs. Accredited programs meet specific quality standards and are recognized by accrediting bodies and professional organizations. Graduating from an accredited program is often a prerequisite for licensure and certification, which are essential for your career as an RN.
Failing to enroll in an accredited LPN to RN program can lead to several issues. It may limit your ability to find a job or pursue further education and even jeopardize your eligibility for financial aid or scholarships.
To avoid this mistake, ensure that your chosen program is accredited by a reputable organization, such as the Accreditation Commission for Education in Nursing (ACEN) or the Commission on Collegiate Nursing Education (CCNE).
3. Overlooking Program Reputation
The reputation of the LPN to RN program you select can significantly impact your future career opportunities. Employers often value degrees from well-regarded institutions, and having a strong program on your resume can open doors to various nursing positions.
When researching LPN to RN programs, consider factors like program ranking, faculty credentials, and student outcomes. Look for reviews and testimonials from current or former students to gain insights into the program's strengths and weaknesses. Additionally, reaching out to alumni who have successfully completed the program can provide valuable information about their experiences and career progression.
4. Neglecting Program Specialization
While LPN to RN programs don't always offer specialization, knowing what you want to specialize in can be a real asset when researching program options. Selecting a program that aligns with your career goals and interests is crucial. For example, if you have a passion for psychiatric nursing, you should seek a program offering a track or specialized coursework/electives in that area.
Choosing a program without considering its curriculum or specialization options can waste time and effort. Take the time to review the curriculum and ensure that the program offers the courses and clinical experiences that match your career aspirations.
5. Disregarding Practical Considerations
While the academic aspects of an LPN to RN program are vital, you must also consider practical factors that can affect your ability to complete the program successfully. These include:
Location
Is the program located near your home, or will you need to relocate or commute?
Does the program offer online courses or flexible scheduling options?
Class Format
Are classes offered in a traditional classroom setting, online, or through a hybrid format?
Does the class format align with your preferred learning style?
Program Length
How long is the LPN to RN program, and can you commit to the duration?
Does the program offer part-time options for students with other responsibilities?
Clinical Requirements
How are clinical placements arranged, and will they be accessible to you?
Are there specific clinical requirements you should be aware of?
Tuition and Financial Aid
What is the program's total cost, including tuition, fees, and materials?
Are there scholarships, grants, or financial aid options available to help cover expenses?
Ignoring these practical considerations can lead to unnecessary stress and financial strain. Choosing an LPN to RN program that fits your lifestyle, budget, and personal circumstances is essential.
6. Underestimating Admission Requirements
Each LPN to RN program has specific admission requirements that applicants must meet to be considered. Underestimating these requirements can lead to disappointment and rejection from your desired program.
Common admission requirements for LPN to RN programs may include:
A current LPN license.
Completion of prerequisite courses, such as anatomy, physiology, and microbiology.
A minimum GPA requirement.
Letters of recommendation.
A personal statement or essay.
Admission exams or interviews.
Before applying to an LPN to RN program, thoroughly review the admission requirements and ensure that you meet or can fulfill them. If you don't meet certain criteria, consider whether additional coursework or experience can help strengthen your application.
7. Disregarding Financial Planning
Pursuing an LPN to RN program is a financial commitment that involves tuition, textbooks, fees, and other expenses. Many students may need to explore financial aid options or take out loans to cover the costs.
To avoid financial strain and potential student loan debt, developing a solid financial plan is crucial before enrolling in an LPN to RN program. Here are some steps to consider:
Research the program's total cost, including all mandatory fees and required extras.
Explore scholarship opportunities and grants specifically designed for LPN to RN students.
Investigate federal and private student loan options and understand the terms and interest rates.
Create a budget that accounts for your living expenses while you're in the program.
Explore part-time employment or work-study opportunities to help cover expenses.
By carefully planning your finances, you can pursue your LPN to RN education without being overwhelmed by financial burdens.
8. Not Considering the Program's Flexibility
Flexibility is crucial when selecting an LPN to RN program, especially if you are working as an LPN or have other responsibilities. Some programs offer more flexibility than others regarding class schedules, online coursework, and clinical placements.
If you need to continue working while pursuing your RN education or have family commitments, finding a program that can accommodate your needs is essential. Flexibility can make balancing your personal and professional responsibilities easier while advancing your education.
9. Skipping Program Comparisons
Choosing the first LPN to RN program you come across without comparing it to others can be a significant mistake. Different programs have varying strengths and weaknesses, and what works best for one person may not be suitable for another.
To make an informed decision, list the LPN to RN programs you're interested in and compare them based on factors such as curriculum, accreditation, location, cost, and reputation. Conducting a thorough program comparison can help you identify the one that aligns most closely with your goals and preferences.
10. Neglecting Student Support Services
A supportive learning environment can significantly impact your LPN to RN program success. Some programs offer robust student support services, including academic advising, tutoring, and career counseling, while others may provide limited assistance.
When evaluating LPN to RN programs, inquire about the availability of student support services and how they can benefit you. Having access to resources that help you navigate the program and plan your career can make a substantial difference in your educational experience.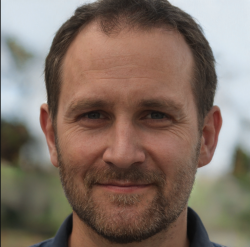 Latest posts by Adam Hanson
(see all)