7 Mistakes to Avoid When Selecting an RN to BSN Program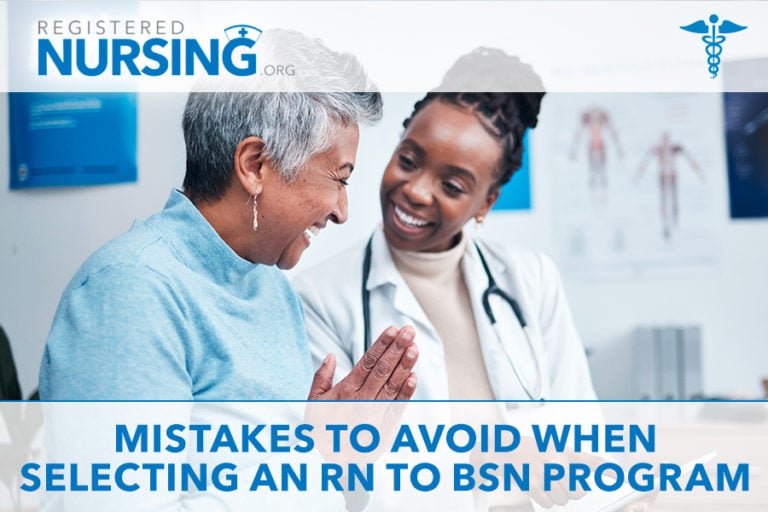 Choosing the right RN to BSN (Registered Nurse to Bachelor of Science in Nursing) program is a significant decision for ADN or diploma-educated RNs looking to advance their education and career prospects. An RN to BSN program can open doors to higher-paying roles, increased job opportunities, and greater professional development. However, with numerous options available, avoiding common mistakes is essential when selecting a program. In this article, we'll explore seven critical mistakes to avoid when choosing an RN to BSN program to ensure that you make a well-informed and successful choice.
1. Neglecting Accreditation
Accreditation is a fundamental consideration when selecting an RN to BSN program. Accredited programs meet specific quality standards, ensuring you receive a rigorous and reputable education. Graduating from an accredited program is often preferred by employers and may be required for certain advanced nursing roles or certifications.
How to Avoid This Mistake
Confirm that your state's Board of Nursing recognizes the program's accreditation.
2. Failing to Clarify Your Goals
Not having clear educational and career goals is a common mistake when selecting an RN to BSN program. Understanding your objectives is crucial to choosing a program that aligns with your aspirations. RN to BSN programs can lead to various career paths, such as leadership roles, advanced practice nursing, or further academic pursuits like a Master's in Nursing (MSN) or Doctor of Nursing Practice (DNP) degree.
How to Avoid This Mistake
Reflect on your long-term career goals and how a BSN degree fits into your professional journey.
Consider whether you intend to pursue graduate-level education in the future and how your RN to BSN program can support those plans.
3. Overlooking Program Reputation
The reputation of an RN to BSN program can significantly impact your career prospects. Programs with a strong reputation often have experienced faculty, excellent resources, and valuable networking opportunities. Conversely, enrolling in a lesser-known or poorly regarded program may limit your career options.
How to Avoid This Mistake
Research program rankings and reviews to assess the program's reputation.
Speak with current or former students of the program to gain insights into their experiences and career outcomes.
Seek advice from mentors or colleagues in the nursing field regarding program recommendations.
4. Ignoring Course Delivery Formats
RN to BSN programs offer various course delivery formats, including traditional in-person classes, online courses, or hybrid programs. Failing to choose a program with a course delivery format that suits your learning style and schedule can lead to unnecessary challenges.
How to Avoid This Mistake
Evaluate your preferred learning style and class availability when selecting a course delivery format.
Research the program's course delivery options and choose one that aligns with your needs and lifestyle.
5. Underestimating Program Costs
The cost of an RN to BSN program can vary widely, and many students underestimate the financial commitment required. Tuition, fees, textbooks, and other expenses can add up quickly. It's essential to clearly understand the program's total cost and consider how you will finance your education.
How to Avoid This Mistake
Calculate the total cost of the RN to BSN program, including tuition, fees, and estimated additional expenses.
Explore financial aid options, such as scholarships, grants, employer tuition reimbursement, and loans.
Develop a budget and financial plan to cover your educational expenses.
6. Overlooking Articulation Agreements
Articulation agreements between community colleges and universities can be a valuable resource for RNs pursuing a BSN. These agreements facilitate a seamless transition from an associate's degree in nursing (ADN) program to an RN to BSN program, potentially saving you time and money.
How to Avoid This Mistake
Investigate whether your current or previous educational institution has an articulation agreement with any BSN programs.
Contact academic advisors or admissions offices for credit transfer options and articulation agreements.
7. Neglecting Program Flexibility
Flexibility in an RN to BSN program is essential, as many students juggle work, family, and other responsibilities. Failing to choose a program accommodating your schedule and commitments can create unnecessary stress.
How to Avoid This Mistake
Evaluate the program's flexibility, including class schedules, course load, and clinical requirements.
Consider whether the program offers part-time options or allows you to progress at your own pace to balance your commitments better.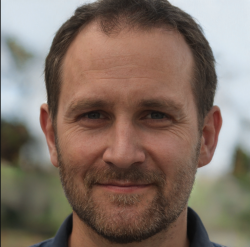 Latest posts by Adam Hanson
(see all)