NP, DNP, and Ph.D. in Nursing: How High-Level Nursing Salaries Compare to MD Salaries in 2022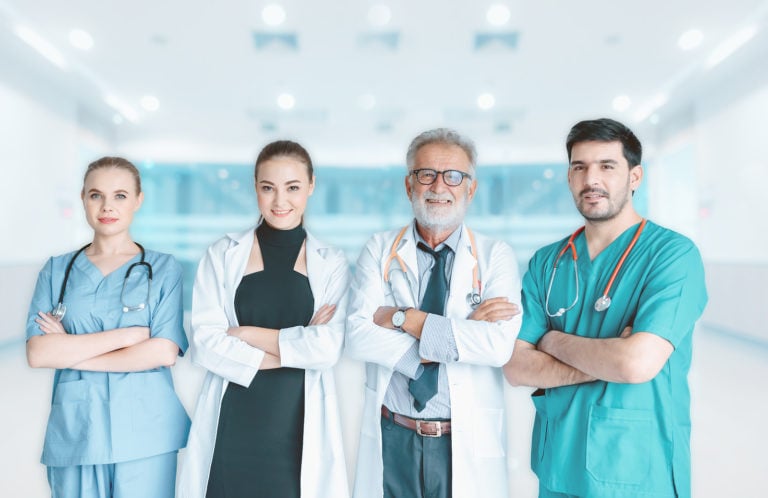 So, you've decided to enter a medical career – congratulations. While money is not and should not be your sole concerning factor in choosing a career, it is an important consideration. Earning potential and average salary figures can sometimes help you decide between different types of qualifications in the healthcare field. Many students who know they want to enter a highly advanced career in medicine may wonder what the difference in salary is for some of the roles that require lengthy educational programs. It is important to note that salaries offered can vary far more greatly than you might imagine.
Learn more about the differences between NPs, MDs, and more
Nurse Practitioner (NP) Salaries
Let's first look at the Nurse Practitioner (NP) salary ranges. According to the Bureau of Labor Statistics' most recent report (from 2020), the median average salary for a nurse practitioner was $118,040 annually, while the average hourly rate was $56.75. The lowest 10% of earners were reported to have an average salary of $79,470 (hourly $38.21) while the highest earners enjoyed salaries in the region of $163,350 ($78.54 per hour). NP salaries also vary depending on the working environment and geographical location, of course.
Top salaries for nurse practitioners are in accounting/bookkeeping, payroll, and tax preparation with an average salary of $148,980 and $71.62 per hour. Business, political & professional services comes in second at $133,800 salaried, and $64.33 hourly. Thirdly, home health services lands at $133,170 and $64.03, respectively.
The three top paying states for NPs in the U.S. are California, New Jersey, and New York.
Doctor of Nursing Practice (DNP) Salaries
A Doctor of Nursing Practice (DNP) enjoys a higher rate of pay compared to an MSN-prepared nurse practitioner or RN due to the more intense education and medical responsibilities required. The starting pay is an average of $80,790 annually, or $38.84 hourly, which is slightly higher than the mean average pay of all nurse practitioners. Some self-reports on Salary.com state base pay at just over $111k.
With more experience comes higher pay rates, naturally. DNPs with 10-20 years of experience earn an average of $147,140, or $70.74 per hour. Long-term employees with over 20 years of service and experience can expect to earn $152,230 per year or $73.19 per hour.
Along with higher pay, DNP graduates enjoy a range of career opportunities that are not always open to nurse practitioners. The top-paying job roles include anesthetists at $187k, neurology nursing at $133,780, and oncology nursing at $130,360 per year.
Across the United States, California ($157k-$205k), New York ($137k), and Texas ($118k) pay the highest.
Doctor of Philosophy in Nursing (Ph.D.) Salaries
An important distinction between a Doctor of Nursing Philosophy and a Doctor of Nursing Practice (DNP): the DNP is designed to help the student enter clinical practice, typically in a specialty area of nursing. A nursing Ph.D. is designed for research and academia-minded individuals.
That said, pay is slightly lower in academia generally – not just in medical research and teaching. Therefore, you can expect to earn a salary of around $99,000 with a nursing Ph.D.
Entry-level pay is around $34.48 hourly or roughly $71,720 annually. Those with over ten years' experience enjoy average pay of $112,600 per year or $54.13 hourly. If you have over 20 years of experience, your pay is likely to be in the region of $135,010 yearly or $64.91 hourly.
Medical Doctor (MD) Salaries
While academia has the lowest pay in the medical arena, medical doctors or physicians enjoy the highest rates of pay. Generally, those who hold medical doctorates will become family and general practitioners working in clinics and hospitals. Their average pay according to the U.S. Bureau of Labor Statistics is $214,370 per year. However, Glassdoor.com reports an average of $183,429. This will also vary based on the specialty of the medical doctor and their place of employment.
As with any other job, pay rates will be further determined by state and region. Currently, the top-paying states in the U.S. for family practitioners are Idaho, which pays $305,960 annually; Alaska, at $297,130 annually; and New Hampshire at $294,830 annually.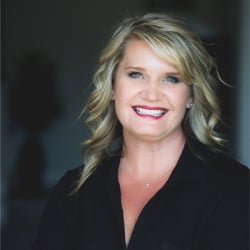 Latest posts by Catherine Burger, MSOL, RN, NEA-BC
(see all)