An Ocean-Lover's Dream: Working as a Nurse at Sea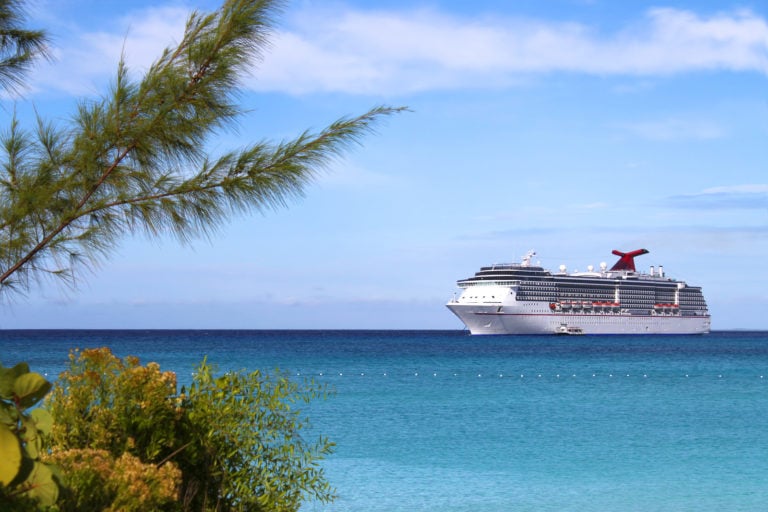 For nurses who love to travel, a nursing job on a cruise ship or yacht may be the perfect job. Working with a typically small medical staff, nurses often have the opportunity to provide one-on-one medical care for the guests or team members on board the ship.
Cruise Ship Nurse
Many cruise lines, such as Princess Cruises, have facilities ranging from a walk-in clinic for non-urgent matters to a fully-equipped medical facility to care for emergent or trauma injuries that might occur on ship. Nurses who wish to work for Princess Cruises must have at least 3 years' experience in either emergency or acute care settings; 'acute care' typically refers to a hospital setting as opposed to an outpatient or urgent-care facility. Nurses must also possess certification in Advanced Cardiac Life Support (ACLS) and have an active RN license. Qualified nurses who speak multiple languages such as Mandarin or Japanese are in high demand on cruise lines.
On the Royal Caribbean cruise line, nurses are required to have at least 3 years' experience in an emergency or intensive care unit (ICU) setting. An active nursing license in any state is also required as well as current ACLS and Basic Life Support (BLS) certifications. Smaller cruise lines, such as Viking River Cruises, require only 2 years of nursing experience, yet hospitality and yachting experience is valued for the position. A work Visa will also be required when working as a nurse outside of the U.S.
Yacht Nurse
Yacht nursing is a lesser-known specialty that you may not be aware of but may be pleased to know exists. These nurses can travel almost anywhere, from the South Pacific to Hawaii, to the Caribbean. Because yachts are smaller and have less staff than cruise ships, in addition to providing medical care yacht nurses may also be asked to assist with other tasks such as service and maintenance. Because medical care and monitoring are not needed the whole time, assisting the other crew is another job duty. Moreover, in case of evacuation, a yacht nurse may need to assist with getting passengers to lifeboats or other vessels.
Those interesting in yacht nursing should remember that they are considered staff, i.e. part of the crew. This means they may need to share small living quarters with other crew members and work beyond what is considered "nursing duties". However, the ability to travel, experience new places, and meet new people is enough to attract nurses into the field of yacht nursing.
Responsibilities of Nurses Working on Boats and Ships
Both cruise ship and yacht nurses perform basic first aid skills, administer medications, and occasionally handle emergency medical care. They must be able to assess situations and triage, and also educate passengers on any medical issues or concerns. Occasionally, medical emergencies arise and it's difficult for rescue boats or helicopters to arrive quickly, so the nurse must be able to manage a patient until help arrives.
The working life of a nurse onboard a yacht or cruise ship is very different than most healthcare settings. Shifts can be anywhere from 4-12 hours along with the expectation of taking calls for emergencies after hours. The medical personnel, although typically considered professional staff, are not "allowed" to mingle or fraternize with the guests onboard the ship. Most cruise lines offer nurses their own cabin and meals as part of the position.
Nurses who routinely work assignments on yachts and cruise lines find the work fun and adventurous. While this day-on-stay-on work may not be for all nurses, those with wanderlust and experience in emergency nursing or ICU nursing may find this an exciting career path.

Latest posts by Amanda Bucceri Androus, RN, BSN
(see all)