What Are Some Pathways for Nurses Who Want to Focus on Teaching?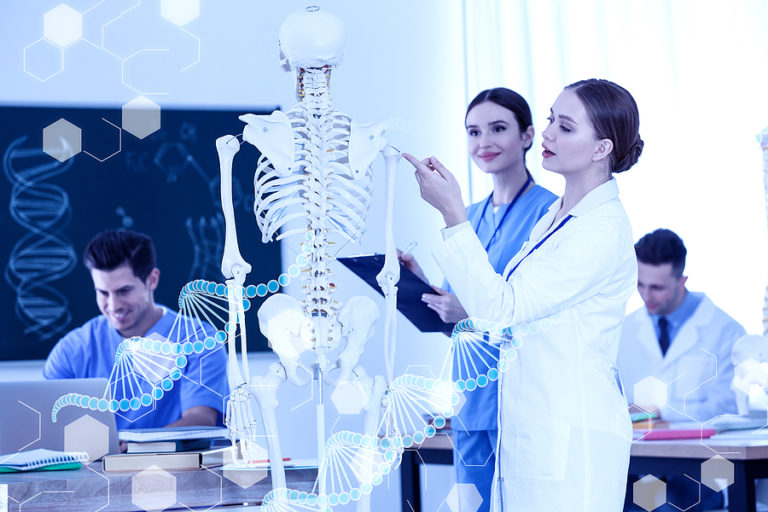 A huge part of being a nurse is patient and family education. It plays a role in our everyday work. Every medication, treatment, and explanation of illness, disease, and healing requires education. Nursing programs do a good job in training nurses to perform patient teaching to their scope of practice; for example, LPNs vs. RNs. But what about nurses who wish to turn their love of education and teaching into a full-time career?
Advanced Nursing Degrees Can Lead to Patient Education
There are a couple of pathways nurses can choose. LPNs can bridge to RN-BSN, which would lead to more thorough patient teaching. BSN students can also incorporate teaching skills to the public health sector, focusing on disease prevention and healthcare maintenance.
Nurses can also pursue advanced degrees, for example, as a nurse practitioner. Nurse practitioners often act as a patient's primary care provider, so disease prevention and health maintenance education and promotion is a significant part of the NP's career.
Another advanced-practice role with a more specialized focus on teaching is a Clinical Nurse Specialist (CNS). CNS's specialize in a population foci such as adult medicine or pediatrics (among others). They serve as educators by not only teaching patients and families but other nurses and other members of the healthcare team as well.
Formal Education Roles for RNs
Nurses can also earn an Ed.D, also known as a doctorate of education. A master's degree is required for admission into these programs. Nurses with an Ed.D can work as a nurse educator in healthcare facilities, nursing schools, and in the community. Some may specialize such as a diabetes nurse educator.
While not as education-focused as the Ed.D, nurses can even earn a Ph.D. This degree type is more research-focused than a DNP or Ed.D., but many times they utilize education and teaching methods in their research projects and presentations.
Another avenue nurses can pursue is to become a nursing school instructor. Nurses typically need a minimum of a bachelor's degree for this, but LPNs sometimes work to teach medical assistants, nurse aides, and other LPNs. Teaching nursing students can be very rewarding, as instructors are not only teachers but mentors as well.

Latest posts by Amanda Bucceri Androus, RN, BSN
(see all)