RN to MSN vs. Direct-Entry MSN: Which Accelerated Program is Right for You?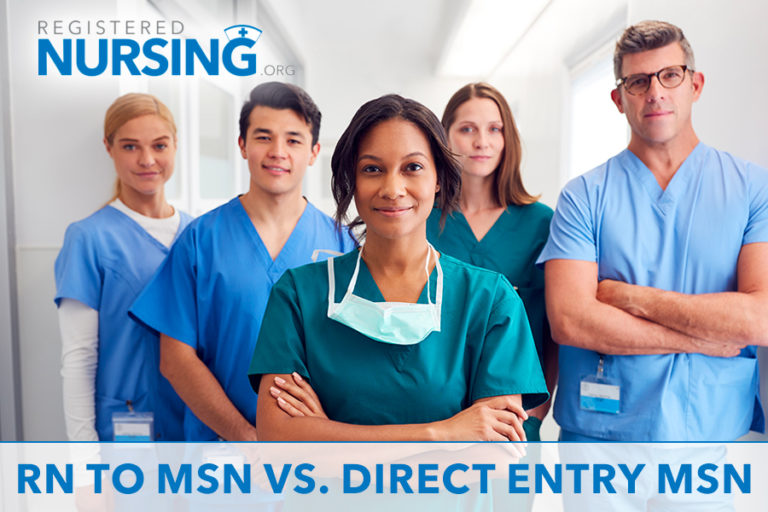 Several accelerated options emerge for those considering higher nursing education and career advancement: RN to MSN (Master of Science in Nursing) programs and direct-entry MSN programs. Both pathways can lead to an advanced nursing degree and expanded career opportunities, but they differ in terms of entry requirements, educational approaches, and overall experiences. In this article, we'll explore the key distinctions and advantages of RN to MSN and direct-entry MSN programs, helping you decide which path aligns better with your prior experience and future nursing career goals.
RN to MSN Programs
RN to MSN programs are tailored for licensed RNs who already possess an Associate's Degree in Nursing (ADN) or a nursing diploma. These programs offer a streamlined route to attain an MSN degree without the need to obtain a Bachelor of Science in Nursing (BSN) first. RN to MSN bridge programs typically allow the student to focus on a specific nursing specialty. They often cater to the needs of working nurses, providing flexible scheduling options like online coursework and part-time study.
Advantages
Career Advancement: RN to MSN programs can open doors to leadership positions, advanced clinical roles, and specialized nursing practice. Many healthcare organizations prefer or require MSN-educated nurses for these positions.
Efficiency: For RNs who wish to advance their education while continuing to work, RN to MSN programs offer a shorter and more direct path to an advanced degree compared to completing a full bachelor's degree beforehand.
Clinical Experience: RN to MSN programs often build upon the clinical experience of RNs, allowing them to leverage their existing skills and knowledge in their chosen specialty.
Flexible Scheduling: RN to MSN programs are designed to accommodate the schedules of working nurses, offering part-time or online options to balance education with work and personal commitments.
Considerations
Time Commitment: While RN to MSN programs are more efficient than traditional pathways, they still require a substantial time commitment, typically taking 1-3 years to complete.
Cost: Tuition and fees for MSN programs can vary widely, and RNs must consider the financial aspects of further education. However, the potential for higher earning potential with an MSN degree can offset this investment.
Balancing Work and Education: Juggling work responsibilities with academic commitments can be challenging, so strong time management skills and support from employers and families are essential.
Direct-Entry MSN Programs
Direct-entry MSN programs, also called Master's-Entry nursing programs, are designed for individuals new to nursing who do not hold an RN license, but have already completed a bachelor's degree in a non-nursing subject. These programs provide an advanced and accelerated nursing education, including theoretical knowledge and practical skills. Graduates of direct-entry MSN programs are eligible to sit for the NCLEX-RN exam to obtain their RN licensure.
Advantages
Comprehensive Education: Direct-entry MSN programs offer a thorough foundation in nursing, including theoretical coursework and extensive clinical experiences, making them suitable for individuals new to the field.
Streamlined Path: For those who know from the outset that they want to pursue an advanced nursing degree, direct-entry MSN programs offer a clear and efficient route to achieve this goal without first obtaining an ADN/diploma or separate BSN degree.
Diverse Career Options: Graduates of direct-entry MSN programs have a wide range of career options, including specialized nursing practice, advanced degrees, leadership roles, and research.
Clinical Exposure: These programs typically include extensive clinical rotations, allowing students to gain real-world experience in various healthcare settings.
Networking: Being part of a cohort in a direct-entry MSN program allows students to build a strong professional network with peers and faculty from the beginning.
Considerations
Entry Requirements: Direct-entry MSN programs have competitive admission requirements, including prerequisites, standardized tests (e.g., the GRE or TEAS), and a competitive GPA. Most importantly, direct-entry MSN programs typically require applicants to hold a bachelor's degree in a non-nursing subject. Meeting these requirements can be challenging.
Program Duration: Traditional direct-entry MSN programs usually take 2-3 years to complete, similar to a bachelor's degree in nursing. This means a more extended time in school compared to RN to MSN programs.
Cost: Tuition and fees for a direct-entry MSN program can be significant, and students must consider the financial aspect carefully.
Work Limitations: This accelerated program's demanding nature and intensity may not be conducive to working full-time, and some direct-entry MSNs even caution against working part-time while enrolled. Considering this when budgeting your finances around such a rigorous degree program is paramount.
Which Path is Best for You?
The choice between RN to MSN and direct-entry MSN programs depends on your circumstances and where you are in your nursing journey. Here are some factors to consider when making your decision:
Choose RN to MSN If:
You are already a licensed RN with an ADN or diploma and want to advance your career to a much higher level.
You need flexibility in your education to balance work and family commitments.
Your primary goal is career advancement, higher earning potential, or specialization in nursing.
You value the convenience of online or part-time study options.
Choose Direct-Entry MSN If:
You are new to nursing and aspire to become an RN with an advanced degree from the outset.
You already have a bachelor's degree and have met the competitive program admission requirements, including prerequisites and standardized tests.
You seek a comprehensive nursing education that includes clinical rotations and simulations.
Networking and building relationships with peers from the beginning of your nursing education are essential to you.
You are willing to commit to a 2-3 year program and are prepared for the associated financial costs.
Ultimately, the "better" choice between RN to MSN and direct-entry MSN programs depends entirely on you, your goals, and whether you have nursing experience or not. Both paths put you on the fast-track to high-level careers in nursing, and the right choice is the one that aligns most closely with your aspirations and needs. Regardless of your decision, remember that the field of nursing offers a wealth of opportunities for professional growth and making a positive impact on patient care and healthcare systems.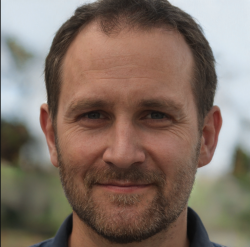 Latest posts by Adam Hanson
(see all)