Nurse Executive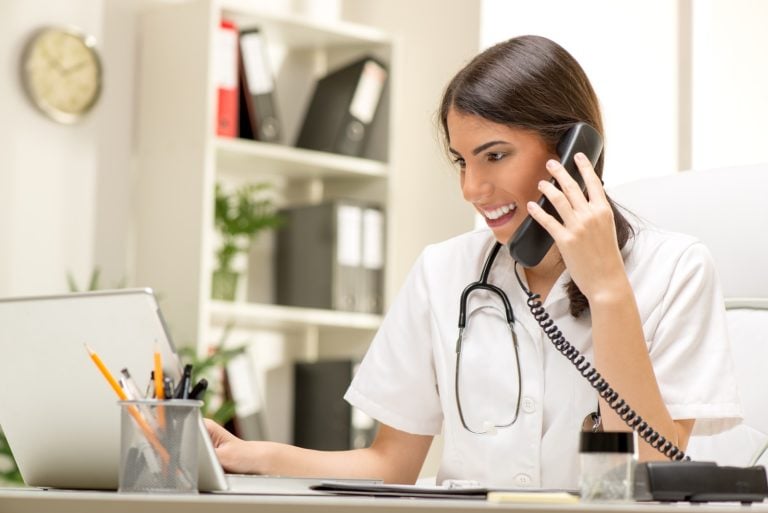 What Is a Nurse Executive?
The nurse executive plays a pivotal role in medical care as they help carry out the mission of their healthcare organization. A nurse executive often holds the most senior nursing position in their place of employment and can even have a title such as Director of Nursing. To be a practical nurse executive, RNs must clearly and effectively communicate with their nursing staff to help provide the best patient care possible. Not only do nurse executives assume social responsibility for instilling change to improve the health of patients, families, and communities as a whole, but they also practice moral and ethical principles while doing so. Nurse executives are considered to be precious members of healthcare management.
How Do I Become a Nurse Executive?
A mix of high-level nursing knowledge and savvy business skills is required to become a successful nurse executive. Typically, a high-level nursing degree and even a business degree are needed to enter the role, along with substantial nursing experience. To be suited for this high-level position, nurses must have a passion for leadership, excellent interpersonal and communication skills, and a knack for the business side of healthcare.
What Are the Education Requirements for Nurse Executives?
To become a professional nurse executive, one must complete a series of steps to be certified ultimately:
Are Any Certifications or Credentials Needed?
As a nurse executive manages and oversees an entire nursing staff in a healthcare environment, he or she must have advanced certification. While some degree programs may simultaneously prepare students for these certification exams, it is important to meet all accreditation standards, as there are a few exceptions. For instance, if one does not pursue a master's degree, 30 hours of continuing education credits will be required.
As credentials make a world of difference to one's resume when applying for nurse executive roles, the more credentials one has, the greater the employment opportunities. The American Nurses Credential Center (ANCC) offers two exams: The Nurse Executive and Nurse Executive-Advanced exams. In addition to the ANCC, the American Organization of Nurse Executives (AONE) provides certification credentials that include Certified in Executive Nursing Practice (CENP) and Certified Nurse Manager and Leader (CNML). Read more for further clarification on nurse executive certifications.
Where Do Nurse Executives Work?
Familiar places of employment for nurse executives include:
Hospitals
Healthcare organizations
Home health agencies
Nursing homes
Nursing schools
Consulting firms
What Does a Nurse Executive Do?
A professional nurse executive must possess leadership qualities as they must share ideas and effectively mentor their team. As this field is fast-paced and generally behind the scenes, one must be comfortable in assuming a managerial role. Nurse executives promote creativity within a nursing team, demonstrate financial responsibility, provide continuing education courses, and encourage the staff to join national nursing organizations. The roles of nurse executives have expanded from simply focusing on nursing services to a broader overview of patient care in a healthcare system.
What Are the Roles and Duties of a Nurse Executive?
Some of the duties tasked to nurse executives include:
Designing and managing patient care
Creating healthcare facility budgets
Effectively communicating diverse needs
Bearing the responsibility of financial accountability within healthcare organizations
Shaping policies related to health and nursing care
Overseeing the planning and development of policies and procedures for healthcare facilities
Collaborating with interdisciplinary health professionals
Advocating for patients and staff
Developing networks of quality care and wellness
Read more in our Expert Guide to Nursing Leadership
Nurse Executive Salary & Employment
With healthcare constantly evolving and changing, nurse executives must raise awareness and seek new ways to provide services for today and the foreseeable future. With this in mind, the duties of a professional nurse executive will only continue to expand as these nurses assume responsibility for instilling change in healthcare organizations. By being flexible yet innovative, nurse executives must continue to learn how to grow to succeed at their jobs. With advanced nursing jobs increasingly in demand, the overall employment for this type of role remains high.
Certified nurse executives can earn an annual salary of anywhere from $70,000 to over $100,000. Location, place of employment, education level, experience, and many other factors will determine the exact salary.
Helpful Organizations, Societies & Agencies