The Top 6 Specializations for Community-Oriented Nurses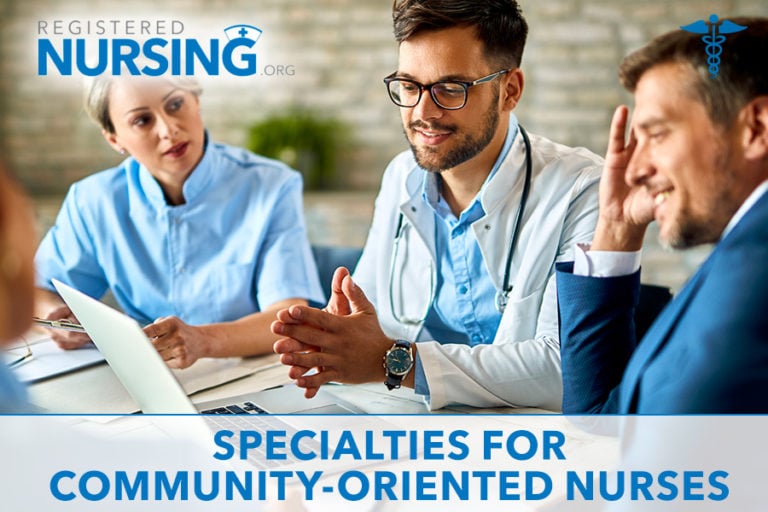 Nursing is a diverse and dynamic profession that offers a myriad of specializations, each catering to unique aspects of healthcare. For nurses who are passionate about community well-being and making a positive impact on the health of populations, several specialized roles focus on community-oriented care. Read on as we delve into the top six specializations for community-oriented nurses, each offering a distinctive path to serving and advocating for the health and welfare of communities.
Health Policy Nurse
Health policy nurses are instrumental in shaping healthcare policies at the local, state, and national levels. They work closely with government agencies, healthcare organizations, and advocacy groups to influence and improve healthcare policies and regulations. Health policy nurses conduct research, analyze healthcare data, and provide expertise to policymakers. They advocate for changes in healthcare policies to enhance access to care, improve healthcare quality, and address health disparities within communities. Becoming a health policy nurse empowers nurses to use their knowledge and expertise to impact healthcare systems and policies. It's an ideal choice for those who want to advocate for systemic changes that benefit entire communities.
Public Health Nurse
Public health nurses focus on promoting and protecting the health of communities and populations. They work in various settings, including local health departments, community clinics, and nonprofit organizations. Public health nurses assess community health needs, plan and implement public health programs, and provide health education to individuals and groups. They address issues such as disease prevention, maternal and child health, and health promotion. Public health nurses are pivotal in preventing illnesses and improving overall community health. They have the opportunity to work with diverse populations and tackle health disparities.
Nurse Advocate
Nurse advocates serve as the voice for patients and communities, ensuring their healthcare needs and rights are met. They work in various healthcare settings, including hospitals, clinics, and advocacy organizations. Nurse advocates support patients in understanding their healthcare options, navigating the healthcare system, and making informed decisions about their care. They also work to address healthcare disparities and advocate for equitable access to healthcare services. Nurse advocates empower individuals and communities to navigate the complex healthcare landscape, making a significant impact on healthcare outcomes and ensuring that no one's voice goes unheard.
Missionary Nurse
Missionary nurses provide healthcare services to underserved communities worldwide, often in remote or impoverished areas. They work with missionary organizations, nonprofit groups, and humanitarian agencies. Missionary nurses deliver essential healthcare services, such as primary care, vaccinations, and health education to needy communities. They may also provide disaster relief and respond to healthcare emergencies. Missionary nursing combines the spirit of service with the opportunity to make a difference in the lives of those who lack access to adequate healthcare. It allows nurses to embrace cultural diversity and provide essential care to vulnerable populations.
Nurse Case Manager
Nurse case managers are experts in coordinating healthcare services for individuals with complex medical needs, including those with chronic illnesses or disabilities. They work in hospitals, clinics, insurance companies, and home healthcare agencies. Nurse case managers assess patients' needs, develop care plans, coordinate healthcare services, and advocate for the best possible care outcomes. They ensure that patients receive appropriate and timely care while managing healthcare costs. Nurse case managers facilitate continuity of care for individuals, often in the community setting, helping them achieve better health outcomes and improving their overall quality of life.
Domestic Violence Nurse
Domestic violence nurses specialize in caring for victims of domestic violence and abuse. They work in healthcare facilities, crisis centers, and community organizations dedicated to assisting abuse survivors. Domestic violence nurses provide medical care and emotional support to survivors of domestic violence. They assess injuries, document evidence, and help victims access resources such as counseling, legal assistance, and shelter. Domestic violence nurses play a crucial role in breaking the cycle of abuse and supporting survivors on their journey to safety and healing. It's a specialization that combines healthcare expertise with advocacy for vulnerable populations within communities.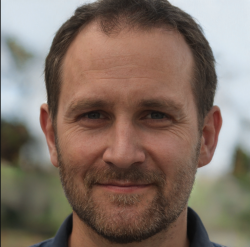 Latest posts by Adam Hanson
(see all)