Type 1.5 Diabetes: What Is It?
When someone presents with diabetes early in life, we assume they have type 1 diabetes mellitus (DM). For whatever reason, that patient's immune system has turned against them, destroying most or all of the insulin-producing islet cells in the pancreas. If a patient presents as an adult, we assume they have type 2 diabetes, which is generally caused by insulin resistance rather than a shortage of insulin. It's true that the overtaxed islet cells in classic type 2 patients begin to die off and that they may become dependent upon insulin, but this usually does not occur for 10 or more years (Rusnak, 2002). Type 1.5 diabetes is a "non-official term that is sometimes used to refer to a form of type 1 diabetes known as Latent Autoimmune Diabetes in Adults (LADA). The term type 1.5 refers to the fact that a condition is a form of type 1 diabetes that can share some features that are more commonly associated with type 2 diabetes" (Global Diabetes Community, 2019, p. 1). Type 1.5 diabetes is diagnosed during adulthood as are most cases of type 2 diabetes. Type 1.5 diabetes also has a slow onset, similar to type 2 diabetes. However, type 1.5 diabetes is an autoimmune disease like type 1 diabetes and will probably require insulin therapy at some point in the future (Global Diabetes Community, 2019).
Influences on Mental and Physical Health
There are many factors that can influence mental and physical health, especially in terms of type 1.5 diabetes. Some of these factors include socioeconomic status (SES), culture, ethnicity, gender, and spirituality. See the current state of diabetes rates. Is there a connection between SES and diabetes? That answer is largely unknown. While there is no clear cut evidence at this time that the two are related, what is known is that individuals with a lower SES are less likely to go to their yearly check-ups, they are less likely to comply with their medications, and their health suffers the consequences of these actions (Schmidt, et al, 2014). "Culture, unlike instinct, is learned; is distributed within a group in that not everyone possesses the same knowledge, attitudes, or practices; enables us to communicate with one another and behave in ways that are mutually interpretable; and exists in a social setting" (Caprio, et al, 2018, p. 36). It is known that childhood obesity is a predisposing factor of diabetes. The culture that a child grows up in may lead them to this unfortunate outcome. Ethnicity and environment also play a similar role. When tied in with SES, it is easy to see how a child can be predisposed to the disease. The American Diabetes Association states that, "the reasons for the differences in prevalence of childhood obesity among groups are complex, likely involving genetics, physiology, culture, socioeconomic status (SES), environment, and interactions among these variables as well as others not fully recognized" (Caprio, et al, 2018, p. 4).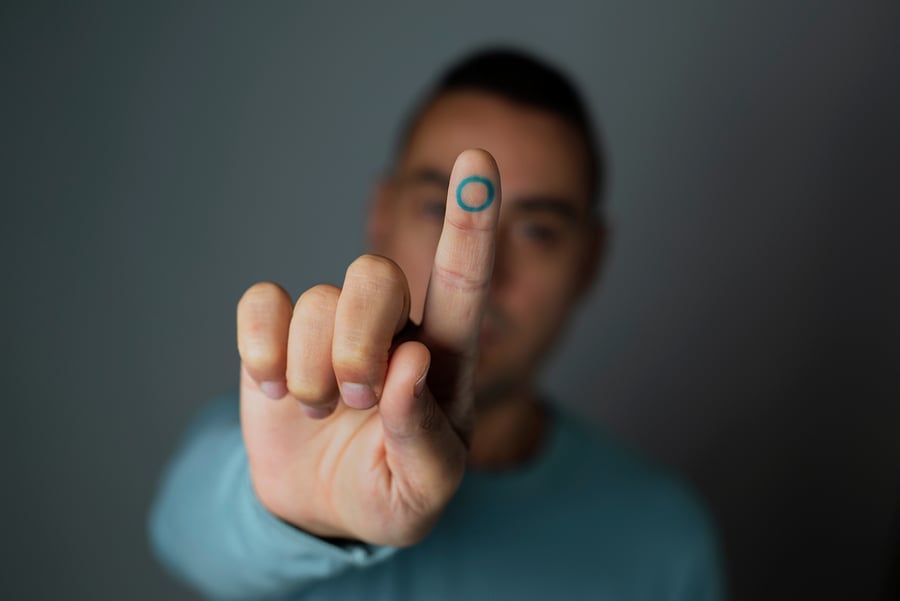 It is often assumed that gender has no bias when it comes to any type of DM. This may be true, but sex-related differences in lifestyle may lead to differences in the risk of developing diabetes mellitus and, in consequence, to differences in the prevalence of this condition in women and men (World Health Organization, 2013). These sex-related difference primarily include height, weight, and body mass index (BMI). Lastly, religion and spirituality are often named coping mechanisms for dealing with the diagnosis of diabetes. Religion, relaxation, yoga, prayer, and meditation have all been proven to help patients cope with their disease (Sridhar, 2012). Of course, religion and spirituality are practiced on an individual basis, and these beliefs and practices should not be forced upon a patient that does not feel comfortable with them.
Type 1.5 Resources
The Center for Disease Control (CDC) and Prevention and the American Diabetes Association are both great interprofessional resources for both patients and providers. The CDC's website on diabetes management has a plethora of teaching and learning materials that can be reviewed by providers and then passed on to patients. The CDC website contains data and statistics on diabetes, including type 1.5 diabetes. Some of that data includes facts such as: 30.3 million people (9.4% of the US population) has one type of diabetes, and that 81.4 million adults have prediabetes and are at an increased risk of developing full diabetes (CDC, 2018). This is relevant and important information for patients to know and understand; it can be provided to them by their primary care providers. The American Diabetes Association has further information on each type of diabetes, including gestational diabetes. Also included are myths about diabetes, common terms, information on a day in the life of diabetes, and the work that is being done to help treat and cure diabetes (American Diabetes Association, 2019). All of these resources can be used to the patient's and provider's benefits.
RELATED: What Is a Diabetes Nurse Educator?
Age Related Risks
The types of diabetes have different ages of onset. Latent Autoimmune Diabetes in Adults, or type 1.5 diabetes, tends to have a lower mean age at diabetes onset; the average being around 52 years of age. Age actually does not have much prevalence in type 1.5 diabetes, because it is an autoimmune disease not necessarily affiliated with any physical issues. Type 1.5 diabetes can be triggered by damage done to your pancreas from antibodies against insulin-producing cells. Genetic factors may also be involved, such as a family history of autoimmune conditions. When the pancreas becomes damaged in type 1.5 diabetes, the body destroys pancreatic beta cells, as with type 1. If the person with type 1.5 diabetes also happens to be overweight or obese, insulin resistance might also be present (Healthline, 2019). Knowing that information, it is hard to put a finger on one age-related factor.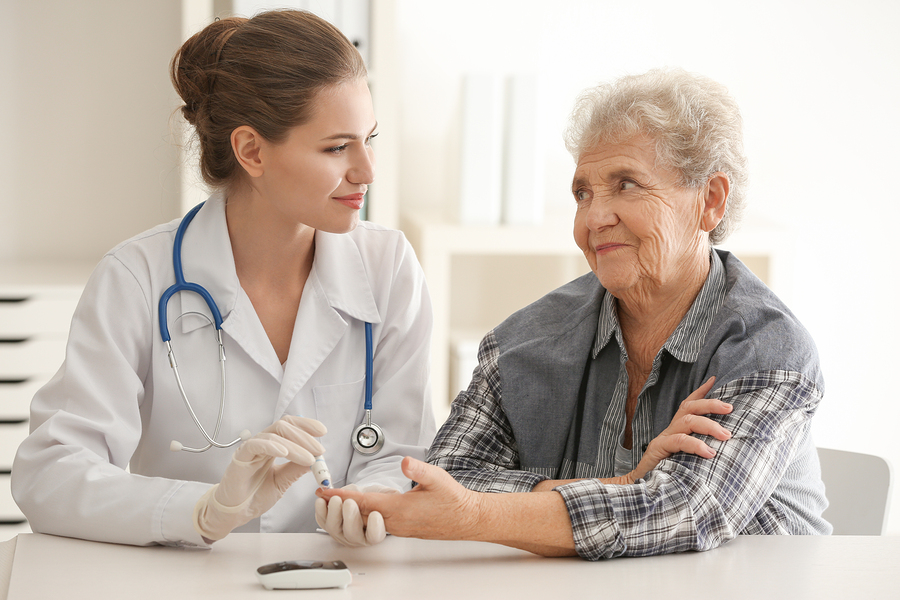 Prevention and Treatment
All that patients can do to help prevent the diagnosis of type 1.5 diabetes is take care of themselves physically – work out regularly, eat right, and keep their BMI at a healthy number.
Certain factors such as age, socioeconomic status, culture, gender, ethnicity, and spirituality can have some effect on type 1.5 DM, but there is no concrete reason for someone acquiring this disease. Because it is autoimmune, it is the body's response to sugars and insulin that cause the disease. Diet and exercise can help to decrease BMI and lower that risk factor, but they cannot prevent the disease alone. Since the onset is gradual, an oral medication that treats type 2 diabetes can help at first. As the body slows down its production of insulin, insulin will need to be part of the treatment. People who have LADA often require insulin within five years of diagnosis (Healthline, 2019). In conclusion, treating LADA is a team approach; both the patients and providers must be actively engaged and willing to learn and do the best that they can do to provide the best possible outcome for the patient.
About the Authors –
Kimberly Forst, DNP, RN
Kimberly Forst is a registered nurse and an Assistant Professor of Nursing at a BSN University in Pennsylvania. She has worked for almost 30 years in numerous patient care and leadership roles including telemetry, cardiac catheterization laboratory, home nursing and nursing education. She currently works as a BSN Program Director and continues to teach nursing and clinical courses. She also teaches as an adjunct instructor for an on-line MSN nursing program. Dr. Forst received her BSN from University of Pittsburgh, her MSN from Indiana University and her doctorate in nursing practice (DNP) from Carlow University in Pittsburgh, Pennsylvania. Dr. Forst is a published authored, has written several articles on nursing athletes and has presented nationally on this topic. She is also a member of Sigma Theta Tau and is listed as a reviewer for several nursing books. In her spare time she loves to read and spend time with her family and pets.
Jordan Forst, BSN, RN
Jordan Forst is a registered nurse in Altoona, Pennsylvania. She received her BSN from Saint Francis University in Loretto, PA. She is currently enrolled in an FNP program with completion planned in 2020. She started her career working as a Neuro ICU nurse at a hospital in West Virginia. She then transferred to a hospital in PA and continues to work in Neuro ICU where she can be close to home as she completes her FNP program. In her spare time, she loves to read, spend time with her family and friends and is also assisting her family flip houses.

***

References
American Diabetes Association. (2019). Diabetes Basics. Retrieved from: http://www.diabetes.org/diabetes-basics/
Caprio, S., Daniels, S. R., Drewnowski, A., Kaufman, F. R., Palinkas, L. A., Rosenbloom, A. L., & Schwimmer, J. B. (2018). Influence of race, ethnicity, and culture on childhood obesity: Implications for prevention and treatment. Retrieved from: https://care.diabetesjournals.org/content/31/11/2211
CDC. (2018). National diabetes statistics report: Data & statistics. Retrieved from https://www.cdc.gov/diabetes/data/statistics/statistics-report.html
Global Diabetes Community. (2019). Type 1.5 Diabetes. Retrieved from https://www.diabetes.co.uk/type15-diabetes.html
Healthline. (2019). Type 1.5 diabetes: Symptoms, treatment, the outlook for LADA diabetes. Retrieved from https://www.healthline.com/health/type-1-5-diabetes#causes
Rusnak, D. (2002). Identifying type '1.5' diabetes: CPJRPC. CPJ. Canadian Pharmaceutical Journal, 135(8), 26.
Schmidt, B., Dragano, N., Scherag, A., Pechlivanis, S., Hoffmann, P., Nöthen, M.,M., Moebus, S. (2014). Exploring genetic variants predisposing to diabetes mellitus and their association with indicators of socioeconomic status. BMC Public Health, 14, 609. doi:http://dx.doi.org.libauth.purdueglobal.edu/10.1186/1471-2458-14-609
Sridhar, G. R. (2012). Diabetes, religion, and spirituality. Retrieved from https://link.springer.com/article/10.1007/s13410-012-0097-8 World Health Organization. (2013). Differences by sex in the prevalence of diabetes mellitus, impaired fasting glycaemia and impaired glucose tolerance in sub-Saharan Africa: A systematic review and meta-analysis. Retrieved from https://www.who.int/bulletin/volumes/91/9/12-113415/en/