What to Do When Your Patient's Complaint Isn't Coronavirus-Related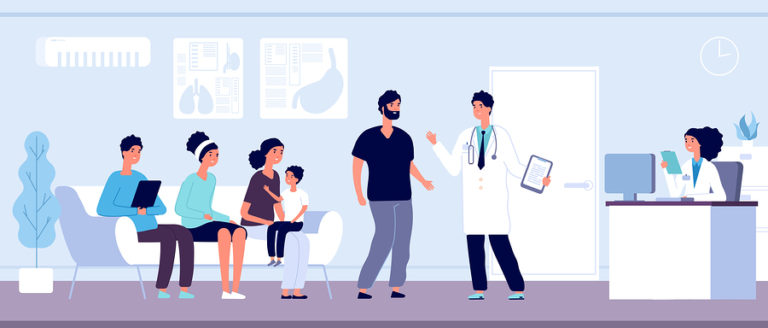 Any medical complaints by a patient need to be assessed personally by a healthcare provider. However, does the rule still apply during a pandemic? How will the patient know if their case is urgent or non-urgent?
Since the COVID-19 pandemic is rapidly evolving, people are advised to practice social distancing and stay at home to reduce risk of infection.
You can support your patients during this unprecedented time by educating them on what doctor's appointments can be postponed for now and when it's critical to receive medical attention in-person.
Annual Visits
You might need to reassess your patient's reason for their annual visit. If the patient is healthy and just coming in for their yearly appointment, this can be canceled. If the patient requires monitoring due to chronic health conditions, he or she may need to coordinate with the doctor to arrange a consultation. This is the best possible way to get seen while still reducing the risk of exposure to other illnesses.
RELATED: Just a Cough?
Pediatric Visits
Children and babies are also susceptible to infections for the following reasons:
Infant's immune system is not yet fully developed
Children behave in a manner that increases exposure to environmental risks, such as touching surfaces and crawling on floors. These habits can be a potential route to acquire a disease.
Just like other facilities, pediatric clinics are taking precautionary measures. It is best to advise your patients to call their provider first before moving forward with canceling an appointment.
Preventive medicine, such as immunization, is necessary to protect the infant or child. In addition, children with chronic conditions may need follow-up visits. These are some examples where your patients may need to coordinate with their healthcare provider to get the necessary continued care – even during a pandemic. In the case of a child getting sick, advise the parent or caregiver to attend closely to the child and list all observations (e.g., the child's temperature and the time it was taken, any changes in activity, eating habits, and overall behavior). The parent or caregiver will then relay these findings to the provider during the call.
RELATED: Pediatric Nurse Practitioner Careers
Obstetric Visits
There is very limited data about the relationship between COVID-19 and pregnant women. According to the latest information from the American College of Obstetrics and Gynecology, current data does not demonstrate that healthy pregnant women are at increased risk of severe morbidity. However, pregnant women with comorbidities may have the same level of severity as non-pregnant individuals with the same comorbidities.
Pregnant women's scheduled visits are essential, as these consults involve assessments of two patients: the mother and the baby. You may inform your patient that obstetric care clinicians are advised to continue providing prenatal care, referrals, and consultations.
In-person appointments for pregnant women who are not sick are still available. Assure your patients that protocols geared toward limiting the number of patients entering the clinic are implemented to avoid the spread of the virus among patients and staff.
RELATED COVID-19 CONTENT ON REGISTEREDNURSING.ORG

Latest posts by Janine Kelbach, RNC-OB
(see all)