We'll Meet You Where You Are: Benefits of Virtual Healthcare
Last Updated/Verified: May 19, 2020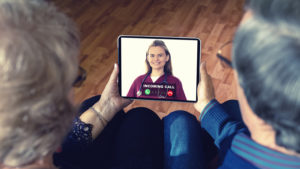 During this time of healthcare uncertainty, it's more important than ever to meet patients where they are. An increased focus on achieving and maintaining connections between patients and providers is critical. While the worldwide COVID-19 health crisis has changed federal guidelines regarding virtual healthcare and significantly increased the overall use of telehealth, this important service will continue to benefit individuals for years to come. Primary care clinics now have a unique opportunity to improve healthcare outcomes for homebound patients through the increased use of virtual office visits going forward. In-home care provides an extra layer of safety and specialized care for the elderly and otherwise health-compromised individuals.
RELATED: How to Become a Telephone Triage Nurse
Virtual Healthcare Improves Healthcare Access
Virtual healthcare is necessary for patients of all ages but is of particular importance for the elderly, rural-dwelling families, and immunocompromised individuals. Travel can be a hindrance to seeking medical care. By removing this burden, patients may seek care sooner, which can help reduce morbidity associated with a variety of disorders. Specific short-term health conditions may also limit a patient's ability to receive timely medical care and may reduce overall compliance with prescribed medical treatments. As outlined in an article published by AARP, telehealth allows providers to improve access to quality care for individuals requiring:
Transitional care after inpatient treatment
Palliative care
Ongoing health monitoring for acute and chronic conditions
Acute symptom evaluation
Mental and behavioral health follow-up
Many health conditions require frequent follow-up appointments for optimized care and outcomes. Particularly beneficial in the primary care setting, virtual office visits provide established patients with a quick, convenient evaluation and follow-ups for chronic health conditions such as:
Hypertension
Diabetes
Dermatologic conditions
Depression/anxiety
Upper respiratory issues
Pain management
Virtual Healthcare Improves Patient-Provider Communication
As community-wide safety continues to remain essential, telehealth offers patients the ability to communicate effectively with their primary care provider from the comfort of their home. Telehealth also allows the healthcare team to effectively integrate and individualize patient care. When appropriate, collaboration with on-site home health nursing staff will greatly improve the ability of clinic providers to assess and properly treat individuals through remote video conferencing. In this setting, a variety of clinical tools employed by the in-home nurse or caregiver will aid in offering a quality patient assessment. Concerns that typically require a scheduled office visit can be effectively addressed through a brief virtual consultation.

Home-health staff will also find value in improved communication with primary care providers. Patient condition changes, new clinical findings, and results around treatment effectiveness can all be readily and rapidly shared through the use of telehealth portals. This will save clinical and documentation time, as well as reduce the burden of travel for patients seeking follow-up care. Continuity of care rises as accessibility increases, which has led to reduced emergency room visits and decreased length of stay in some cases.
RELATED: Telehealth to the Rescue During COVID-19 Health Crisis
Virtual Healthcare Empowers Patients
Gaining more frequent access to medical providers allows patients to embrace self-management practices under the direction of their primary care provider. Medication management, blood pressure monitoring, blood glucose monitoring, symptom checks, and follow-ups are among the many ways that individuals are empowered to maintain and improve their health.
Nurses can offer individualized patient education via telehealth, leveraging the ability to accurately assess the patients' understanding by return demonstration. Many elderly individuals already feel a general sense of isolation, and recent events have heightened physical and emotional isolation across various demographic groups. By removing the obstacles to receiving care, reducing the sense of isolation, and offering increased options for connecting to medical providers, virtual healthcare will lead the way in improving healthcare outcomes.
"Telehealth innovations have been instrumental in conducting a patient assessment, health and psychological interventions, patient and provider education, and remote patient monitoring on a real-time basis with critical information feedback between patient and provider."
The surge in telehealth during this public health crisis highlights the importance of readily accessible medical care. Individuals expect a continuation of the primary care relationship. Primary care providers have the opportunity to maximize patient care effectiveness by increasing patient contact through telehealth modalities. 
Virtual healthcare is a progressive approach for both patients and providers and serves as an essential component of quality healthcare. It's critical to embrace the availability of virtual healthcare tools to meet our patients where they are.
What's New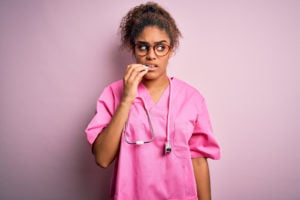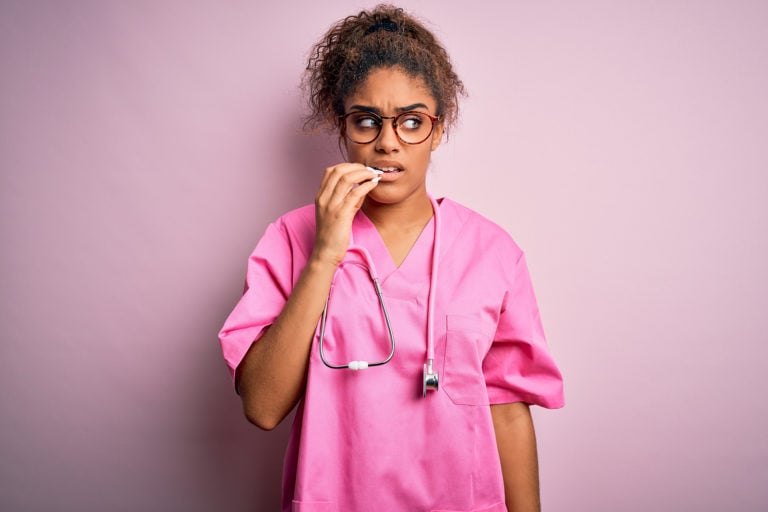 You Are Not Alone: Tips to Deal With or Avoid Anxiety for the Nervous New Nurse
It's the night before her shift and nurse Kayla is starting to get a sinking feeling in her stomach, worrying…