CNA Classes & Programs in Alabama
Also known as "nursing aides" or "nursing assistants," becoming a Certified Nursing Assistant (CNA) is a great entry point to the nursing profession. In Alabama, CNAs make an average salary of $23,050 per year according to the U.S. Bureau of Labor Statistics, and typical job duties include assisting patients with daily activities, answering call lights, and preparing patient rooms.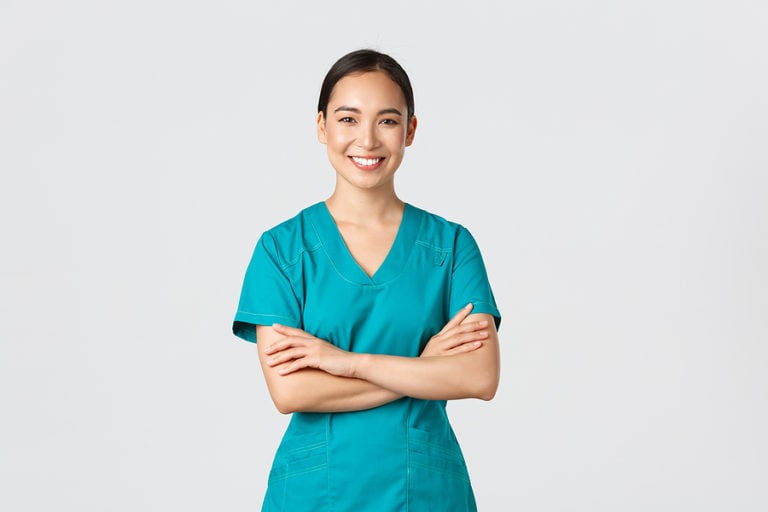 Choosing the Best CNA Programs in Alabama
The first step in becoming a CNA is choosing the right training program. In Alabama, training programs are offered at community colleges, vocational schools, and some medical centers in cities such as Mobile, Birmingham, and Huntsville, as well as in smaller towns across the state. For information about admissions requirements for CNA training programs, visit our CNA Training Programs Admissions page.
Program Length: CNA training programs can take anywhere from 4 to 12 weeks to complete, depending on the type of school, and include classroom instruction as well as clinical practice hours.
Program Cost: Cost for CNA training programs can vary from school to school. In some cases, nursing homes or other medical centers may provide training for free in exchange for working for that facility for an agreed upon amount of time.
Board Approved Programs: Each state has its own requirements for CNA certification, so it is critical to select a program and school that is in line with your home state's standards. Visit our certification page for more information about CNA certification requirements in Alabama.
Online/In-Person Options: While CNA training programs require in-person hands-on clinical training, some of the classroom work may be available in an online format. For students in rural areas of Alabama, online classes may also save students time and money in commuting to a distant campus.
2023 List of CNA Classes in Alabama
To get a feel for the CNA curriculum in Alabama, see our list of classes and courses available in the state:
Bay Minette, AL
Birmingham, AL
Boaz, AL
Dothan, AL
Eufaula, AL
Gadsden, AL
Hanceville, AL
Huntsville, AL
Jasper, AL
Livingston, AL
Montgomery, AL
Muscle Shoals, AL
Phenix City, AL
Rainsville, AL
Tuscaloosa, AL
Are we missing your school's program or need to update information listed? Please contact us so we can make the necessary changes.