CNA Classes & Programs in Colorado
Those interested in entering the healthcare sector can think about beginning a career as a certified nursing aide (CNA). By tending to patients' basic care needs and assisting higher-level Registered Nurses, CNAs learn about nursing from the ground up. In Colorado, CNAs can bring home as much as $30,000 a year, which is about $7,000 more than the national average, per Salary.com, which uses figures from Denver.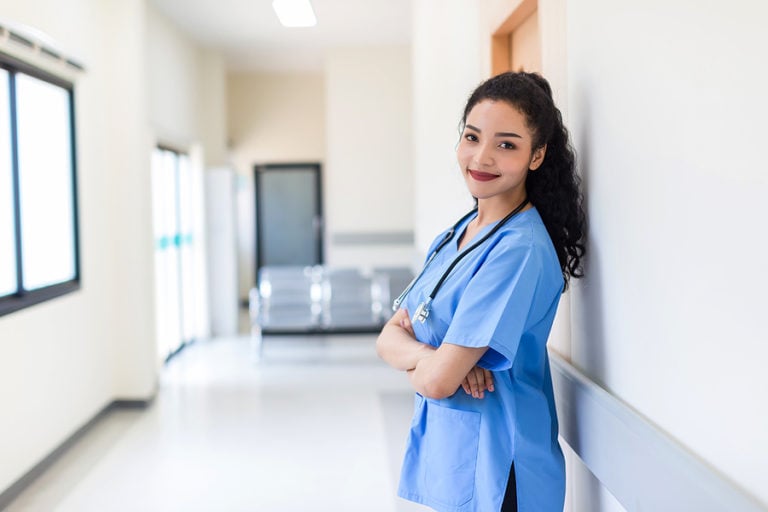 Choosing the Best CNA Programs in Colorado
It can feel overwhelming to choose from the many CNA educational available programs in Colorado. Small class sizes, graduation rate, and experience of instructors are just some things to consider. Certified Nursing Aide programs, which are commonly called Certified Nurse Assistants in other states, are offered at CNA-specific institutions, community colleges, and vocational schools. Check out our CNA Training Programs Admissions page to learn more about what is needed to apply.
Program Length: Due to high demand, some Colorado programs offer CNA instructional programs in an intense, two-week format. Most programs, however, are 3 to 10 weeks in length. Instruction includes time in the classroom and time in a clinical setting.
Program Cost: Because they are priced to immediately launch a student's career upon completion, most CNA offerings cost only $1,500. (Additional fees may be required.) Applicants in need may apply for scholarships. Others can opt to work at certain nursing homes, which will cover tuition costs for agreeing to work at their facility for a certain stretch of time.
Board Approved Programs: Completing a CNA program at an approved school is a must in order to find suitable employment. The Colorado Department of Regulatory Agencies oversees the Board of Nursing and its licensing services, policies and regulations. To comply with state guidelines, learn more about CNA certification requirements in Colorado.
Online/In-Person Options: To date, the State of Colorado does not recognize online CNA coursework. This is because CNA work is primarily face-to-face and requires less theoretical learning. Most CNA programs in Colorado, however, offer year-round enrollment, accelerated formats, part or full-time schedules and evening, weekend, and day time classes.
2023 List of CNA Classes in Colorado
To get a feel for the CNA curriculum in Colorado, see our list of classes and courses available in the state:
Colorado Springs, CO
Delta, CO
Denver, CO
Fort Collins, CO
Grand Junction, CO
Greeley, CO
Lakewood, CO
Littleton, CO
Northglenn, CO
Pueblo, CO
Rangely, CO
Westminster, CO
Wheat Ridge, CO
Are we missing your school's program or need to update information listed? Please contact us so we can make the necessary changes.