CNA Classes & Programs in Idaho
As important members of the nursing team, certified nursing assistants (CNAs) assist patients with daily activities, take vital signs, clean and sanitize patient rooms, and answer call lights. An excellent entry point to the nursing profession, CNA training programs are quick to complete and prepare students for their first jobs in a variety of healthcare settings. In Idaho, CNAs earn an average annual salary of $26,450 according to the U.S. Bureau of Labor Statistics.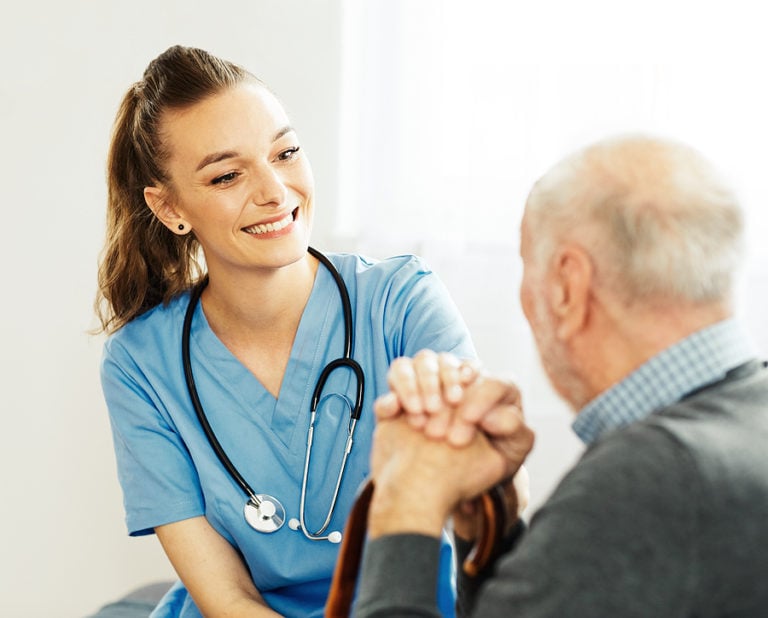 Choosing the Best CNA Programs in Idaho
Once you have decided to become a CNA, also known as nursing assistants or nursing aides, the next step is finding the right training program in your area. In Idaho, training programs are available in Boise, as well as in smaller cities and towns around the state. Training programs are generally offered at community colleges, vocational schools, as well as at some medical centers and nursing homes. To learn more about admissions requirements for CNA training programs, visit our CNA Training Programs Admissions page. Here are a few considerations to keep in mind when researching CNA training programs:
Program Length: A typical CNA training program can be completed in 12 weeks, but other programs can be finished in as little as 4 weeks of study, depending on the school. CNA programs include classroom instruction or online coursework in addition to clinical practice hours for nurses to practice their skills.
Program Cost: Program cost varies from school to school based on geographic location and type of school. In some medical centers and nursing homes, CNA training may be offered for free in exchange for the student working in the facility for a set amount of time during and following the completion of the training program.
Board Approved Programs: The Idaho Department of Health and Welfare offers a list of state-approved schools that offer CNA training programs. Each state sets its own requirements for CNA training and examinations, so it is important to familiarize yourself with your home state's criteria. For more information, check out the CNA certification requirements in Idaho.
Online/In-Person Options: Most CNA training programs are offered in a traditional classroom format followed by hands-on clinical training hours. However, some programs may offer online coursework, which is a particularly attractive option for students with busy work schedules or who live in rural or remote parts of Idaho far away from their school's campus.
2023 List of CNA Classes in Idaho
To get a feel for the CNA curriculum in Idaho, see our list of classes and courses available in the state:
Boise, ID
Coeur d'Alene, ID
Idaho Falls, ID
Lewiston, ID
Nampa, ID
Pocatello, ID
Twin Falls, ID
Are we missing your school's program or need to update information listed? Please contact us so we can make the necessary changes.