CNA Classes & Programs in Illinois
Certified nursing assistants (CNAs), also referred to as "nursing assistants" or "nursing aides," play an important role in the patient care team, assisting with daily activities such as feeding and bathing, taking vital signs, answering call lights, and preparing patient rooms. CNA training programs are generally low cost and quick to complete, making this profession a great entry point to a career in nursing. In Illinois, CNAs make an average annual salary of $27,770 according to the U.S. Bureau of Labor Statistics. In addition, the Chicago/Naperville/Arlington Heights, IL metropolitan area is among the top metropolitan areas with the highest employment levels of CNAs, and CNAs in this area earn an average annual salary of $29,130 according to the BLS.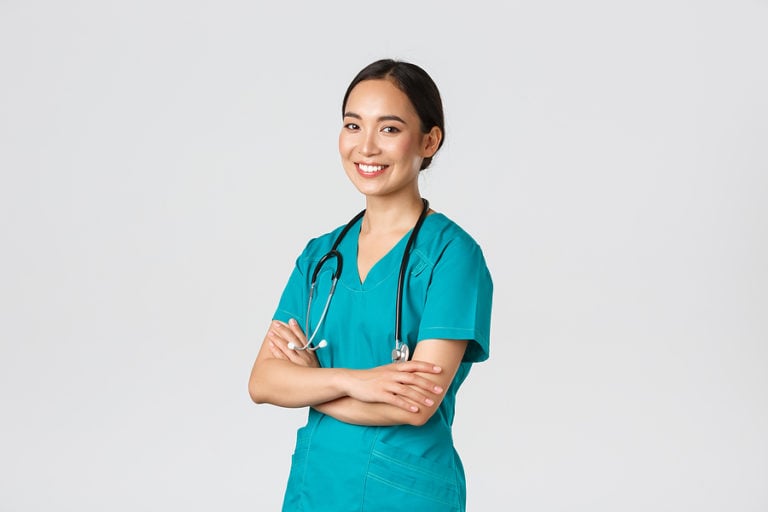 Choosing the Best CNA Programs in Illinois
The first step in becoming a CNA is choosing a training program, generally offered at community colleges, vocational schools and some medical centers and nursing homes. In Illinois, there are a number of training programs in the Chicago area, as well as in Evanston, Springfield and Carbondale, as well as in smaller cities and towns across the state. For more information about admissions to CNA training programs in Illinois, visit our CNA Training Programs Admissions page. A few key considerations when researching CNA training programs include:
Program Length: CNA training programs can take anywhere from 4 to 12 weeks to complete, and include classroom or online coursework in addition to clinical practice hours. In Illinois, training must include a minimum of 40 hours of clinical practice hours.
Program Cost: The cost of a CNA training program can vary from school to school based on a number of factors including geographic location and school type. In some cases, CNA training may be provided for free at some medical centers in exchange for working for that institution for a set period of time. As one example of program costs, tuition costs for the nursing assistant training program at the Career Training Center of Chicago is $900 as of 2019, which does not include certification exam fees, fingerprinting/background check, textbook and uniform.
Online/In-Person Options: A crucial component of CNA training is in-person hands-on clinical experience in which students put their studies into practice. The other component is classroom study, which some schools offer as online coursework to be completed on a student's own schedule and from home. Online CNA training programs are great options for students with work or family obligations that may make it difficult to attend in-person classes, or for those who live in remote locations around the state.
2023 List of CNA Classes in Illinois
To get a feel for the CNA curriculum in Illinois, see our list of classes and courses available in the state:
Aurora, IL
Belleville, IL
Carterville, IL
Centralia, IL
Champaign, IL
Chicago, IL
Cicero, IL
Crystal Lake, IL
Decatur, IL
Des Plaines, IL
Dixon, IL
Dolton, IL
East Peoria, IL
Elgin, IL
Galesburg, IL
Galva, IL
Glen Ellyn, IL
Godfrey, IL
Grayslake, IL
Harrisburg, IL
Ina, IL
Joliet, IL
Kankakee, IL
Malta, IL
Mt Carmel, IL
Normal, IL
Oak Brook, IL
Palatine, IL
Palos Hills, IL
Peoria, IL
Plano, IL
Quincy, IL
River Grove, IL
Rockford, IL
South Holland, IL
Springfield, IL
Sugar Grove, IL
Ullin, IL
Urbana, IL
Are we missing your school's program or need to update information listed? Please contact us so we can make the necessary changes.