CNA Classes & Programs in Iowa
Certified nursing assistants, also referred to as nursing assistants and nursing aides, play an important role in the patient care team, helping patients with daily activities like eating and bathing, cleaning rooms, taking vital signs and answering call lights. Working as support to licensed practical nurses (LPNs) and registered nurses (RNs), many CNAs use the nursing assistant role as a springboard to a career as an RN. In Iowa, CNAs earn an average annual salary of $28,300 according to the U.S. Bureau of Labor Statistics. A popular position in nursing, CNA training programs are quick to complete so CNAs can begin working in the field as soon as possible.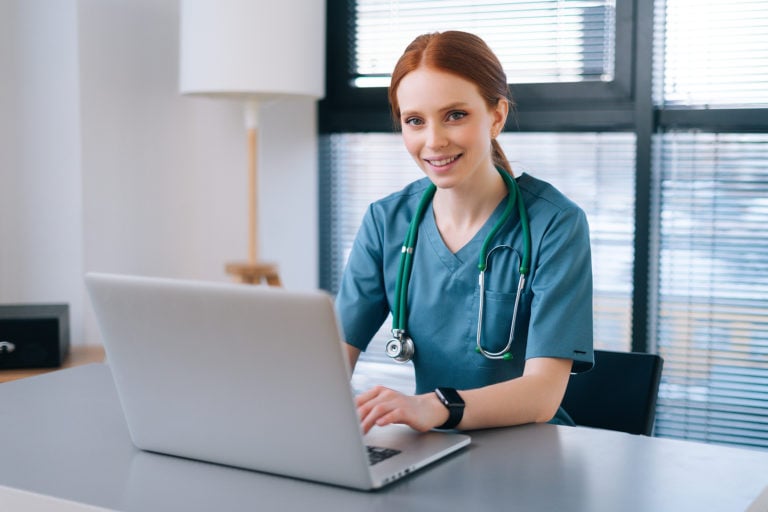 Choosing the Best CNA Programs in Iowa
The first step in becoming a certified nursing assistant is completing a training course and passing your state's certification exam. Offered at community colleges and technical schools, CNA training programs are available across the state of Iowa, including in Davenport, Sioux City and Cedar Rapids. For more information about applying to a CNA training program in Iowa, visit our CNA Training Programs Admissions page.
Program Length: CNA training programs are quick to complete, with programs taking anywhere from 4 to 12 weeks to finish. In Iowa, CNA training programs include 75 hours of training time including 30 hours of clinical practice.
Program Cost: The cost of a CNA training course varies from school to school. As an example of program costs, the CNA training program at Des Moines Area Community College cost $160 per credit hour in 2019, for a total estimated program cost of $915, which includes tuition, fees, textbook, uniform and equipment.
Online/In-Person Options: CNA training programs all include classroom instruction followed by clinical practice hours in which students put their studies into practice in a real healthcare setting. In some cases, the classroom portion of the CNA training program may be available for students to take online, which makes becoming a CNA even easier for students with busy work schedules or those who live far from campus. For example, Iowa Western Community College offers a hybrid CNA training course that allows students to take 30 hours of didactic coursework online from home.
2023 List of CNA Classes in Iowa
To get a feel for the CNA curriculum in Iowa, see our list of classes and courses available in the state:
Ankeny, IA
Cedar Rapids, IA
Council Bluffs, IA
Davenport, IA
Denison, IA
Fort Dodge, IA
Marshalltown, IA
Mason City, IA
Ottumwa, IA
Sheldon, IA
Sioux City, IA
Waterloo, IA
West Des Moines, IA
Are we missing your school's program or need to update information listed? Please contact us so we can make the necessary changes.