CNA Classes & Programs in Louisiana
Certified nursing assistants (CNAs), or nurse aides, assist patients with their daily activities such as eating, bathing, and using the restroom, cleaning and sanitizing patient rooms, answering call lights, and taking vital signs. CNAs work under the supervision and guidance of licensed practical nurses (LPNs) or registered nurses (RNs), and many CNAs go on to become LPNs or RNs themselves. CNA training programs are quick to complete and less expensive than practical nursing or RN training programs, making it easy for aspiring nursing assistants to complete their studies and begin working very quickly. In Louisiana, CNAs earn an average annual salary of $21,880 according to the U.S. Bureau of Labor Statistics.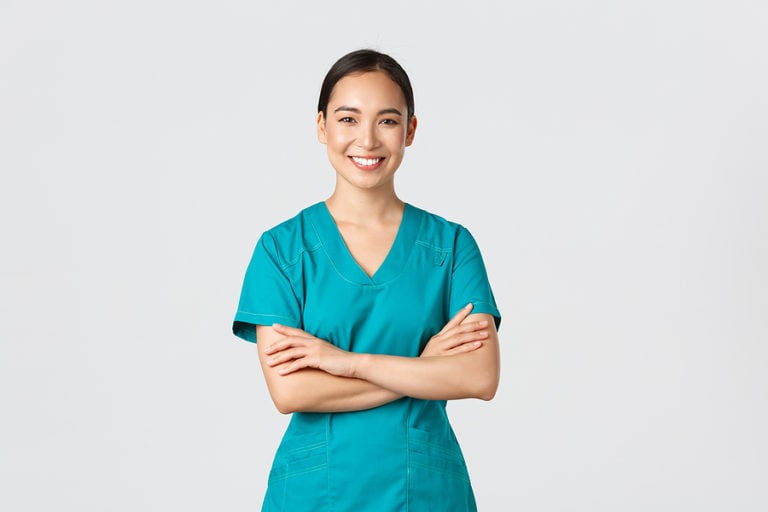 Choosing the Best CNA Programs in Louisiana
To get started on your journey to become a CNA, the first step is choosing a training program. Nurse aide training programs are offered at community colleges, vocational schools and at some medical facilities and nursing homes, in larger cities such as Baton Rouge or New Orleans, as well as in smaller cities and towns across Louisiana. For more information about admissions requirements for a CNA training program in Louisiana, visit our CNA Training Programs Admissions page.
Program Length: CNA training programs can be completed in 4 to 12 weeks of study, which includes classroom instruction as well as clinical practice hours. In Louisiana, CNA training programs must include 40 hours of classroom training, 4 hours of orientation to the clinical training site and 40 hours of clinical training taking place in a nursing home or skilled nursing facility.
Program Cost: The cost of nursing assistant training programs vary from school to school. When researching schools, make sure to find out the total cost of a program including supplies, textbooks, uniforms and state testing fees. As one example of program costs, the Certified Nursing Assistant Program at St. Agatha Career School in New Orleans costs $570 in 2019, which includes tuition and fees, but does not include the cost of TB and background check testing, uniforms or certification exam fees.
Online/In-Person Options: While a key requirement of CNA training is hands-on clinical training hours, some schools offer the classroom instruction portion of training in an online format. Particularly appealing to students who have work or family obligations that make it difficult to attend classes in person, these online training programs offer students the convenience of completing assignments from home and on their own schedules.
2023 List of CNA Classes in Louisiana
To get a feel for the CNA curriculum in Louisiana, see our list of classes and courses available in the state:
Alexandria, LA
Baton Rouge, LA
Bossier City, LA
Breaux Bridge, LA
Carville, LA
Chalmette, LA
Denham Springs, LA
Eunice, LA
Hammond, LA
Houma, LA
Kenner, LA
Lafayette, LA
Lake Charles, LA
Marrero, LA
Minden, LA
Monroe, LA
New Iberia, LA
New Orleans, LA
Oakdale, LA
Opelousas, LA
Rayville,, LA
Schriever, LA
Shreveport, LA
Are we missing your school's program or need to update information listed? Please contact us so we can make the necessary changes.