CNA Classes & Programs in Nevada
Certified Nurse Assistants (CNAs), also referred to as nurse assistants or aides, are members of the healthcare team who assist patients with activities of daily living, checking vital signs, and monitoring intake and output. They report their findings to the nursing staff who use that important data to make clinical decisions for patients. According to the Bureau of Labor Statistics, Nevada is one of the top five highest-paying states for nurse assistants with an annual mean wage of $35,130. Additionally, the need for CNAs in Nevada is expected to increase by 22% until 2026.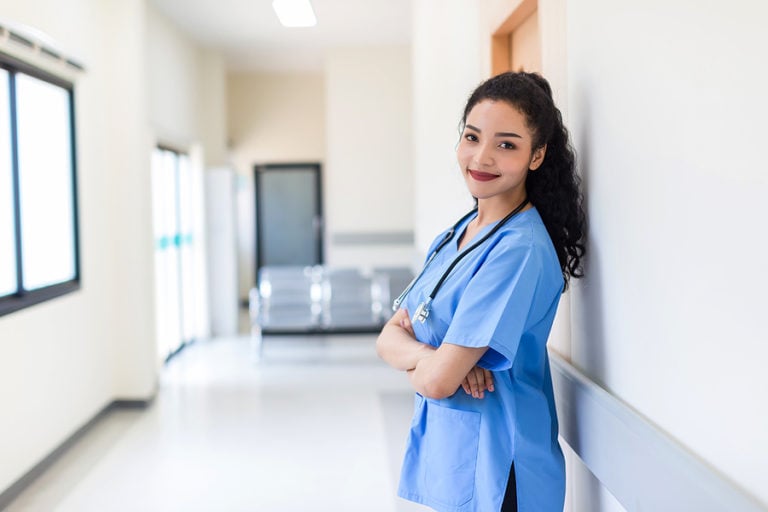 Choosing the Best CNA Programs in Nevada
Aspiring nurse assistants must first complete a training program which usually lasts a couple of weeks. They must then sit for a certification exam, then register in the state of Nevada to be able to work as a CNA. For details on admission requirements for CNA programs, please visit our CNA Training Programs Admissions page.
There are a few considerations that prospective CNA students must take into account, as listed below:
Program Length: The exact length of time it will take to complete a CNA program in Nevada depends on the school. In Nevada, a minimum of 75 hours is required, with a portion of that mandatory clinical (hands-on) time. Courses are offered at community colleges as well as vocational schools and healthcare organizations.
Program Cost: Cost is definitely a consideration when selecting a CNA program. Depending on the program, the cost can vary widely. For example, in a quick program search, the program cost can range from $500 to $1,000 including school fees and supplies. Of course, students should always visit the school's website to determine specific tuition fees. Fortunately, many schools offer financial aid as well.
Board Approved Programs: It's crucial that prospective students visit their state's board of nursing or department of health services website to ensure a program is an approved one, otherwise it can affect licensing. Nevada's board of nursing provides a list of approved CNA programs on it's Board of Nursing's website. For more information, check out the CNA certification requirements for Nevada.
Online/In-Person Options: Selecting an online vs in-person CNA program is an individual choice. Some prefer the camaraderie between students in a face-to-face setting, and some prefer the flexibility of online learning. While there are online CNA programs available, prospective students should remember that most states, including Nevada, requires in-person, hands-on clinical training for licensure. In other words, the classroom portion can be completed online, but students are required to complete face-to-face training as well.
2023 List of CNA Classes in Nevada
To get a feel for the CNA curriculum in Nevada, see our list of classes and courses available in the state:
Carson City, NV
Elko, NV
Henderson, NV
Las Vegas, NV
North Las Vegas, NV
Reno, NV
Are we missing your school's program or need to update information listed? Please contact us so we can make the necessary changes.