CNA Classes & Programs in Rhode Island
Certified nursing assistants (CNAs), also known as nursing aides, are licensed to provide basic patient care under the supervision of licensed practical nurses (LPNs) and registered nurses (RNs). CNAs assist patients with range-of-motion exercises and activities of daily living such as bathing, eating and dressing, taking and recording patient vital signs, and cleaning patient rooms in long-term care facilities, nursing homes, and hospitals. Many CNAs use their role as an entry point to a career in nursing, further developing their skills and seeking certification as LPNs or RNs themselves. In Rhode Island, CNAs earn an average annual salary of $30,540, according to the U.S. Bureau of Labor Statistics.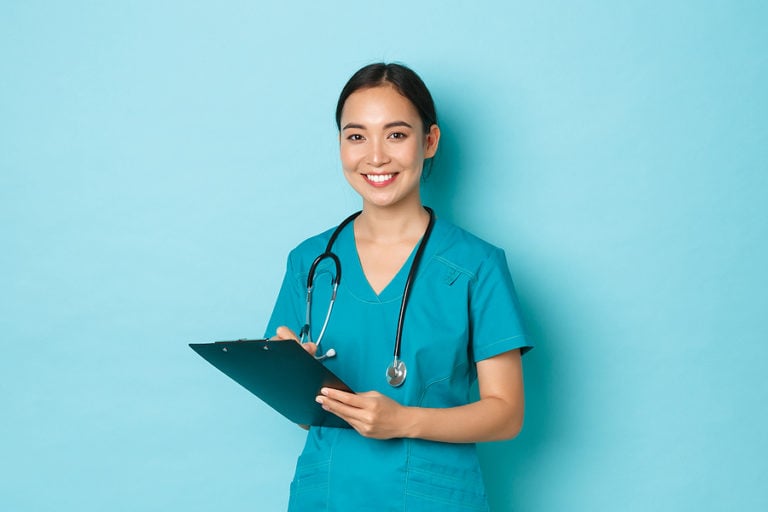 Choosing the Best CNA Programs in Rhode Island
In order to become a CNA in Rhode Island, students must complete a CNA training program and pass the state's certification exam. CNA programs are lower cost and quicker to complete than LPN and RN training, making the CNA role an appealing entry point to a job in the nursing field. For more information about CNA training programs admissions requirements, please visit our CNA Training Programs Admissions page.
Program Length: CNA training programs in Rhode Island must include at least 100 hours of training, including 20 hours of hands-on practical training. The time it takes to complete a CNA training program varies from school to school, but generally takes between 6 and 12 weeks. CNA training programs are offered in community colleges, vocational schools and some healthcare facilities across the state.
Program Cost: The cost of a CNA training program can vary by school. As one example of program costs, the CNA training program at Community College of Rhode Island costs $860, which includes registration fee, tuition, textbook, blood pressure cuff, and stethoscope. When researching schools, make sure to factor in the cost for textbooks, uniforms, supplies, TB test, and criminal background check fees and certification exam fees if not included in the stated tuition cost. In some cases, nursing homes and other healthcare facilities may cover or reimburse students for the cost of their training in exchange for working for the facility for a set amount of time, which is a cost-effective way to become certified as a nursing assistant.
Board Approved Programs: In Rhode Island, the State of Rhode Island Department of Health oversees the certification of nursing assistants in the state. In order to be certified by the state, aspiring CNAs must complete a training program that is in line with Rhode Island's standards, so it is best to select a program approved by the Board of Health. For a full listing of board-approved programs, visit the Department of Health's website. For more information, check out the CNA certification requirements for Rhode Island.
Online/In-Person Options: Most CNA programs are taught in a traditional on-campus format with instruction taking place in classrooms and clinical training in a lab and medical facility. However, in some cases, the classroom portion may be available online, which is particularly convenient for working students and those with family obligations. When looking into online CNA training, make sure the curriculum is in line with your state's standards so you can still be certified by your state's board of health.
2023 List of CNA Classes in Rhode Island
To get a feel for the CNA curriculum in Rhode Island, see our list of classes and courses available in the state:
Bristol, RI
Cranston, RI
East Greenwich, RI
Exeter, RI
Lincoln, RI
Middletown, RI
Newport, RI
Providence, RI
Warwick, RI
Wood River Junction, RI
Are we missing your school's program or need to update information listed? Please contact us so we can make the necessary changes.