CNA Classes & Programs in Vermont
Entering the healthcare arena as a Certified Nursing Assistant (CNA), often referred to as a Licensed Nursing Assistant (LNA) in Vermont, is a great opportunity to assist registered nurses, practical nurses, and physicians with patient care. The role of the LNA is vast, and they often help with tasks such as feeding, moving, and answering questions for patients with varying levels of acuity. In Vermont, nursing assistants earn a mean wage of $29,720 annually, as per the latest available data from the U.S. Bureau of Labor Statistics. No matter where you live in Vermont, there's an LNA program to suit your needs.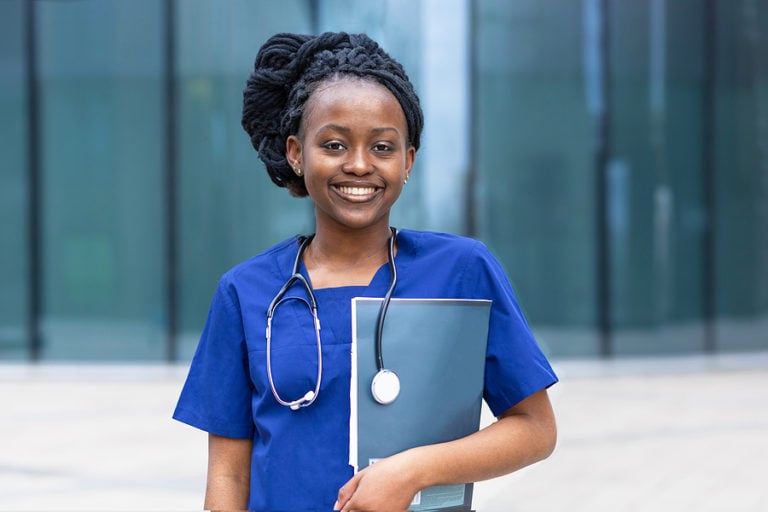 Choosing the Best CNA Programs in Vermont
There are many opportunities in the state for aspiring nursing assistants. Enrolling in an approved training program is the first step towards this rewarding career. Programs can typically be found at community or technical schools, and even some medical centers. For more information about eligibility and requirements for programs in Vermont, be sure to visit our CNA Training Programs Admissions page. In order to choose the best nursing assistant program, prospective students are encouraged to consider the following as they research their options.
Program Length: Nursing assistant training programs can take anywhere from a few weeks to a few months to complete. Students can usually choose between full-time or part-time attendance options, and night courses may be an option as well. Knowing what your needs are will help you pick the right program to fit around your lifestyle.
Program Cost: Program costs can be a huge concern for prospective LNA students. Tuition fees will differ based on type of school, and it's important for students to get a full picture of what all the required expenses will be. In addition to tuition, students will need to factor in the costs of books and supplies, exam fees, background checks, and more. For example, the LNA program through the Center for Technology, Essex, located in Essex Junction, costs approximately $1,350. Additional costs for the program include a testing fee and a nursing board fee.
Board Approved Programs: It is imperative that a student makes sure his or her preferred training program is approved by the state of Vermont. Each state has its own guidelines for nursing assistant training, so finding a state-approved program is the only way to ensure that the requirements for certification will be met. For more information, check out the CNA/LNA certification requirements for Vermont.
Online/In-Person Options: Online learning has grown exponentially in the past few years. For students who need flexibility, taking the classroom portion of the program online is ideal. The clinical portion of the curriculum will still need to be taken in-person. For those who prefer face-to-face learning, traditional classroom-based programs are also still available.
2023 List of CNA Classes in Vermont
To get a feel for the CNA curriculum in Vermont, see our list of classes and courses available in the state:
Barre, VT
Bennington, VT
Brattleboro, VT
Burlington, VT
Enosburg Falls, VT
Essex Junction, VT
Hyde Park, VT
Lyndon Center, VT
Middlebury, VT
Newport, VT
Randolph, VT
Rutland, VT
Shelburne, VT
Springfield, VT
St Albans City, VT
White River Junction, VT
Are we missing your school's program or need to update information listed? Please contact us so we can make the necessary changes.